Egenera Cloud Suite has been named the 2014 Cloud Computing Excellence Award winner by Cloud Computing Magazine.
The Cloud Computing Excellence Award, presented by TMC Global Media's Cloud Computing Magazine, recognizes companies that have most effectively leveraged cloud computing technology to bring new offerings to market helping customers to utilize the economical potential of the cloud.
"We are fully committed to helping enterprises overcome the complexities that arise when dealing with disparate virtual and cloud infrastructures," said Thomas Duda, VP of Sales for the EMEA region at Egenera. "We are thrilled to be recognised by TMC as this award further validates the need for a comprehensive management platform and the value that we provide in filling this need."
Egenera Cloud Suite (ECS) combines PAN Cloud Director, PAN Manager to deliver a best-in-class cloud orchestration & management software suite to deploy and manage IT infrastructure as a service (IaaS). ECS delivers the most comprehensive and service friendly cloud and data center management software solution on the market today. It enables businesses to mix physical, virtual and public cloud resources with agility and efficiency in cloud designs of their choosing.
"Recognising leaders in the advancement of cloud computing, TMC is proud to announce Egenera Cloud Suite as a recipient of the Fourth Annual Cloud Computing Excellence Award," said Rich Tehrani, CEO of TMC. "Egenera is being honored for their achievement in bringing innovation and excellence to the market, while leveraging the latest technology trends."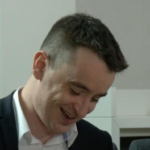 Andrew McLean is the Studio Director at Disruptive Live, a Compare the Cloud brand. He is an experienced leader in the technology industry, with a background in delivering innovative & engaging live events. Andrew has a wealth of experience in producing engaging content, from live shows and webinars to roundtables and panel discussions. He has a passion for helping businesses understand the latest trends and technologies, and how they can be applied to drive growth and innovation.