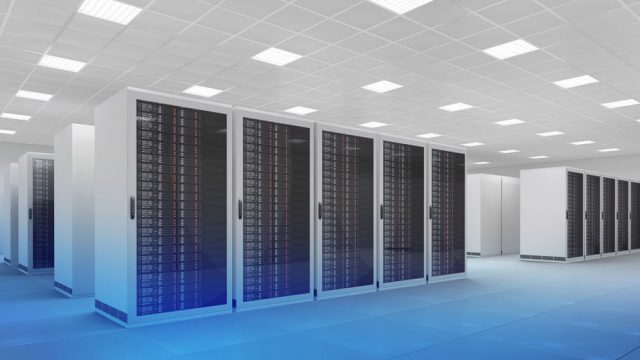 Digital Realty's 2014 survey of data centre trends across Europe has revealed that the top expected drivers of data centre capacity growth are storage growth, business growth, and virtualisation. The next tier of drivers includes big data, business continuity and data centre consolidation.
Some of these trends were also identified in the APAC region, where a similar survey found the top drivers of expected data centre capacity growth are virtualisation, big data, and data centre consolidation.
How can these needs be met by the next generation of data centres?
Storage Growth
Virtualisation is creating new opportunities to meet storage requirements; SAN and NAS are replacing arrays and offering lower-cost alternatives to traditional models. Organisations have an opportunity to leverage cost savings provided they think more strategically about performance and 'big data' management. Data Centre Providers that can offer cloud services in tandem with traditional co-location or hosted services offer a new elasticity to provision. This scenario also offers a 'less risky' transition to hybrid cloud.
Business Growth
Business growth and transformation are ably supported by cloud software and services. By transforming IT into an overhead instead of a cap-ex cost, financial risk is reduced and organisations are able to become more agile. Corporate spending on cloud-computing services, software and resources will reach $191 billion in 2020 as companies replace older equipment and programs with Internet-based systems, Forrester projects.
Virtualisation
Virtualisation is a multi-faceted topic, but there is one common thread: IT professionals are suddenly being asked to gain a whole new set of knowledge and skills. The major attraction of looking to new data centre capacity to meet a business' virtualisation requirements is that it is possible to partner with data centre companies who not only have the required new skills and knowledge but also have proven experience.
Big Data
Big Data isn't just about the growth of storage; businesses must also consider management, compute and security and that's why an experienced data centre operator with a broad portfolio of data centre solutions is a key asset in meeting the challenge big data presents. And it does represent a big challenge for every business. Global IP traffic has increased fivefold over the past 5 years, and will increase threefold over the next 5years. We have produced more data in the period between 2010 and 2012 than everything we produced up to 2010. The market is set to be worth $25bn by 2015 as the speed of growth accelerates – leading some analysts to dub this the zettabyte era.
Business Continuity
The 'always on' nature of today's commercial environment demands an 'always on' data centre. Digital Realty has achieved 99.999% uptime since 2007. Of course, high availability is only one part of the equation. Global instability has also pushed disaster recovery up the agenda for a lot of companies, so it isn't a surprise that business continuity features high on the list of drivers. As a driver, it affects both provisioning and location. Large data centres offer strategic advantage in terms of the variety of routes and carriers into the data centre. Many companies are looking to regional data centres to support continuity plans, leveraging improvements in telecoms and cloud computing to minimise risk.
Data Centre Consolidation
Improvements in telecoms and cloud computing are also making data centre consolidation increasingly attractive. While data centre consolidation might be a driver for new provisioning for client organisations, we also see a trend towards smaller and more regional data centres. This strategy is seen as one that can reduce risk and help to manage issues around data residency, compliance and security.
What does this mean when choosing a data centre provider?
Given the changing nature of the data centre, expertise and strategic direction are compelling reasons to partner with specialist data centre providers but, above all, performance considerations still dominate, as a in February 2014 Forrester Consulting study commissioned by Digital Realty makes clear. It found the top criteria when making decisions about new data centre facilities are:
Network connectivity options, carrier availability and carrier density
Resiliency level and availability of the data centre facility
Level of control over data centre facility
Risk profile of the data centre location
Access to cloud, managed service providers, or other partners
Today's new IT realities – what Gartner dubs the 'nexus of forces' – are creating demand for additional data centre capacity. Control and reliability remain key considerations, but cloud is now also becoming an increasingly important consideration in choices about data centre provisioning.