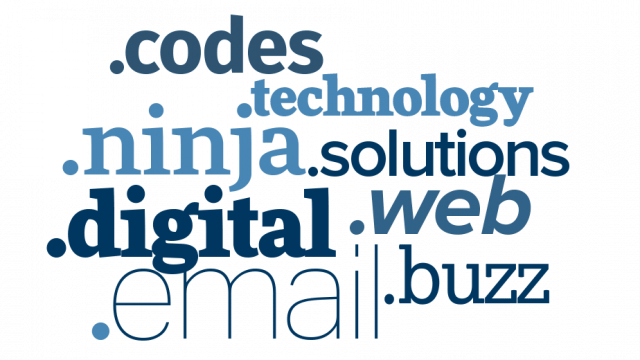 With the introduction of new top level domains in early 2014, brands must be aware of the importance of protecting their domain name more than ever before. Danielle Middleton, digital content writer for Claranet SOHO examines the issues.
A successful brand requires a strong online presence, a crucial aspect of this is securing your company's domain name. For growing born-in-the-cloud companies and service providers the right domain name is critical.
In 2014 there are various issues that brands must be aware of when establishing their website in order to protect their reputation, product, service and finances. This article will discuss the relevance of your domain name and the importance of taking precautions against that name being hijacked by a third party.
The Internet Corporation For Assigned Names and Numbers has shake-up internet domains with the release of hundreds of new generic Top Level Domains (gTLDs). The driver to create new gTLDs was to build a trusted internet through promoting competition in domain registrations. Too much emphasis has been placed on securing the .com and the marketplace was suffering. From specific gTLDs like .email and .digital to more oblique names like .ninja and .cool the possibilities have grown to meet demand.
Businesses need to be able express their identity and define their offering with their URL. For example, a recent YouGov survey showed that 1 in 4 small businesses in London would apply for the .london domain. Location and relevance in a domain are as important as finding the right name.
However, the expansion of gTLDs has exposed companies to the threat of cyber-squatting prompting many to rush to domain parking.
What is domain parking?
When you park a domain, visitors to your domain name will see a temporary web page that indicates you have reserved that domain. This typically takes place in the following instances:
Before a site has been completed
Prior to a hosting provider being found
When the domain name is for sale
To prevent others using variations of your domain name
This final point refers to cyber-squatting; a form of domain parking with the potential to cause vast amounts of damage to a brand.
What your brand needs to know about cyber-squatting
With more gTLDs available, there is a substantially increased danger of a brand being targeted or put at risk from cyber-squatters. Cyber-squatting is the process of purchasing a domain name of a well-known company or brand with the intent to make a profit.
The cyber-squatter will seek to sell the domain name to the brand or person who owns that particular trademark at a drastically higher price than they will have originally paid, and capitalise on the search traffic a high profile brand name will generate. According to a report in The Telegraph shortly after the gTLD reform, 80 per cent of .web extensions relating to 50 of the UK's most valuable brands, including HSBC.web and JohnLewis.web, had been reserved or pre-ordered by third parties.
A further 78 per cent of the UK's top 50 brands had been pre-ordered under the .online domain name, 72 per cent under .shop and 68 per cent under .blog – all by unknown third parties.
gTLDs, HTTPS and cloud security
Almost six months after the introduction of gTLDs, Google has revealed the importance of website security in its latest ranking algorithm. In a post on Google's Online Security blog, the search engine stated that it had been 'running tests taking into account whether sites use secure, encrypted connections as a signal in our search ranking algorithms. We've seen positive results, so we're starting to use HTTPS as a ranking signal.'
The fact that Google is placing more importance on the need to automatically give visitors a secure connection via HTTPS is a particularly positive step for cloud providers, as the hosting platform supplies the website security. By encouraging HTTPS to be an internet-wide practice, Google is ensuring that information is encrypted at both ends of its journey – protecting site owners and visitors.
As far as cloud providers are concerned – gTLDs, brand and the rising importance of web security in search engines can be tied together. For instance, Symantec Corporation might apply for the following gTLDs:
Symantec.antivirus
Symantec.cloud
Symantec.norton
Symantec.protection
The above exemplifies how the new gTLDs provide plenty of opportunity for brands to achieve exact match domains which increases search potential. While by ensuring that a URL has been switched to HTTPS, webmasters are signalling to search engines that they are a secure and responsible site.
Parking your domain to help your brand
Webmasters need to be aware that HTTPS and gTLDs will become increasingly important in search engines as Google begins targeting security and the relevance of a top level domain for users. This therefore means that a brand's reputation can be damaged in two ways:
A cyber-squatter adopts a gTLD and uses the domain to provide a knock-off service, product or other means of money-making under the brand's name.
Google identifies that the gTLD does not have an HTTPS URL and is therefore not secure, the content is poor and irrelevant to the search term.
Brands can register gTLDs such as Symantec.antivirus and park them as a preventative measure. However, this is a more costly method as domain registrars are not limited on the amount they can charge for domain extensions – with the number of gTLDs now available this can quickly become a less economical option in the long term.
Protecting your trademark against cyber-squatters
Brands need to be aware of the damage cyber-squatters can do to their reputation as customers approach the website believing it to be authentic. Branded domain names held by cyber-squatters are often used to sell counterfeit goods or provide services under false-pretences. The fallout can be damaging to the brands and businesses targeted.
To prevent third parties from gaining your brand's domain name, record your trademark in the Trademark Clearinghouse. This will secure all domain names relating to your trademark and enable you to receive alerts from domain registrars should a third party attempt to use your trademarked name; brands should be prepared to pay around £90 per year to record their trademark.