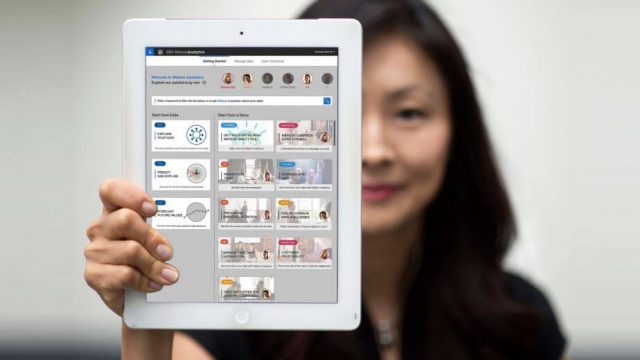 With Watson Analytics IBM introduces powerful analytics for everyone.
IBM has announced the launch of Watson Analytics, a natural language-based service that provides powerful, predictive and visual analytic tools for businesses. In what is seen as a breakthrough move Watson Analytics is designed to make advanced and predictive analytics easy to acquire and use for anyone.
Most analytics assume users have data ready for analysis, a clear idea of analysis needed and the skills and time required for analysis. However few business users are ready. Finding and validating data can be time consuming – often representing 50% of the effort in an analysis project.
Business users often struggle to understand out what analysis would be relevant and how best to report or diagram findings. Watson Analytics automates these steps making it easier for businesses to fin the answers they're seeking, quickly and on their own.
Using natural language processing business users can ask questions and get results in terms familiar to their business. As users interact with the results, they can fine-tune their questions and the data to surface the most relevant facts and uncover unforeseen patterns and relationships, which will enable predictive decision making for all levels of users.
"Watson Analytics is designed to help all business people – from sales reps on the road to company CEOs – see patterns, pursue ideas and improve all types of decisions," said Bob Picciano, Senior Vice President, Information and Analytics Group, IBM. "We have eliminated the barrier between the answers they seek, the analytics they want and the data in the form they need."
Watson Analytics is a cloud-based application delivered on the SoftLayer platform, the infrastructure provider IBM acquired in 2013, and will available through the IBM Cloud marketplace. IBM also intends to make Watson Analytics services available through IBM Bluemix. This move will enable developers and ISVs to leverage its capabilities in their own applications.
Certain Watson Analytics capabilities will be available for beta test users within 30 days, and offered in a variety of freemium and premium packages starting later this year. For more information, visit: watsonanalytics.com.