Toshiba Europe has announced the availability and expansion of the Toshiba Cloud Client Manager (TCCM) – enabling organisations to manage and control their mobile workforce.
With mobility on the rise more businesses use multiple devices, many of which are located remotely in people's homes or at satellite offices. As laptops and tablets are significant, often costly, assets it is important for businesses to have access to these devices wherever they are on the network.
TCCM allows companies to manage their endpoint devices, including PCs, laptops, smartphones and tablets, providing complete estate asset management and comprehensive tools to ensure device efficiency and compliance. Toshiba's cloud service incorporates patch management, asset inventory, power management modules and Toshiba software drivers distribution.
From early 2015, TCCM will expand to offer cloud back-up and mobile device management (MDM) modules to further enhance the level of control an organisation has over its devices. Given that data forms the backbone of many businesses today, it's fundamental to safeguard records and documents with effective backup systems.
With TCCM, users can choose to utilise an automatic cloud backup function. This will keep their business-critical data secure in the event of device or system failure ensuring that it can be recovered, and operations can be resumed without business damage.
TCCM is also scalable, limiting operating expenses through SaaS. Using a standard web browser, administrators can oversee and take control of these endpoint devices online, in real-time, without the need to invest in servers, dedicated management software or require advanced technical expertise to deploy. For the company, this means more agile management – helping organisations get the best from their devices, keeping them secure and up-to-date.
The asset management is complicated enough and Toshiba's TCCM is certainly pitched to address many IT managers concerns.
For more information visit: www.toshiba.eu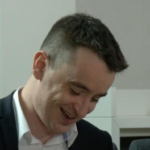 Andrew McLean is the Studio Director at Disruptive Live, a Compare the Cloud brand. He is an experienced leader in the technology industry, with a background in delivering innovative & engaging live events. Andrew has a wealth of experience in producing engaging content, from live shows and webinars to roundtables and panel discussions. He has a passion for helping businesses understand the latest trends and technologies, and how they can be applied to drive growth and innovation.