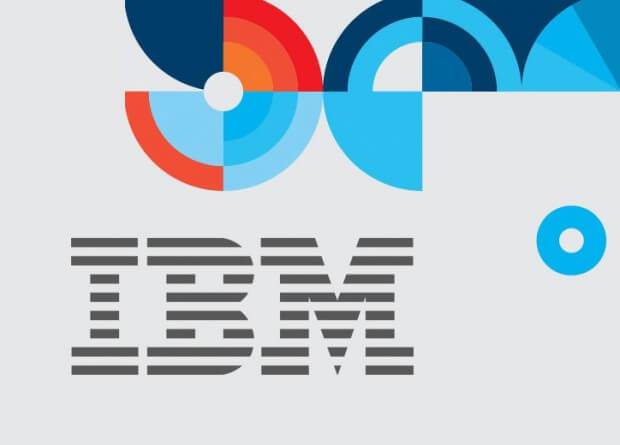 GTT increases possibilities to interconnect to IBM Cloud data centres across Europe.
In a move that looks certain to benefit cloud developers GTT has increased IBM Cloud via interconnect in 101 data centres across Europe. Aiming for the $2.6 trillion on-premise, hybrid cloud market this announcement puts the IBM Cloud platform within reach of all local European markets.
According to a recent IDC forecast cloud services will account for more than half of global growth in software, server and storage spending by 2018. This important move by IBM is showing that the elephant is truly beginning to dance.
The IBM brand has always been synonymous with longevity, stability and security. The question now is, will this move be the catalyst that allows IBM to compete with AWS and Azure? We surely think so.
GTT allows for private, dedicated and, most importantly, secure connectivity across multiple regions, and with an end-to-end connectivity. Today's announcement is big. Our view is that this combination could be the final part of the puzzle in developing a comprehensive offer that delivers a meaningful hybrid cloud. The enterprise market is sure to notice.
More businesses are viewing the cloud as an essential part of their business platform. Enabling staff to work across a range of locations using a mix of devices the hybrid cloud addresses key security concerns, helps with the provision of services and manages both the network and the devices that access it.
The hybrid cloud also enables businesses to develop applications on the cloud to deliver IT management, business protocol and enhance their own, outward services. The hybrid cloud is fast becoming the central battleground in the marketplace. We are at the tipping point where the cloud truly begins to reach everywhere.
This service is being provided by GTT, who operate a global Tier 1 IP backbone based on a 100GE Juniper end-to-end network. IBM customers can connect to GTT's network and onwards to IBM Cloud services from within any of the data centres listed below or GTT can extend the connectivity out to a customer's office from the nearest data centre.
More on the hybrid cloud
To learn more about the importance of the hybrid cloud watch our short video guide:

Where to find IBM Cloud and SaaS services
The following data centres are now able to directly connect to deliver hybrid cloud and software services utilising the IBM SoftLayer platform:
| | | |
| --- | --- | --- |
| Country | City | Data centre provider |
| Austria | Vienna | InterXion (VIE1) |
| Belgium | Antwerp | LCL Belgium |
| Belgium | Brussels | LCL Belgium |
| Belgium | Brussels | InterXion (BRU1) |
| Belgium | Brussels | InterXion (BRU1) |
| Bulgaria | Sofia | Neterra Communications |
| Bulgaria | Sofia | Telepoint |
| Czech Republic | Prague | CE Colo Prague |
| Denmark | Copenhagen | GlobalConnect Copenhagen |
| Denmark | Lyngby | DIX |
| France | Aubervilliers | InterXion (PA2) |
| France | Aubervilliers | TelecityGroup (Aubervilliers) |
| France | Courbevoie | SFR Netcenter Paris |
| France | Marseille | SFR Netcenter Marseille |
| France | Paris | Equinix (PA2) |
| France | Paris | Telehouse 2 (Voltaire) |
| France | Paris | Telehouse 2 (Voltaire) |
| France | Paris | Telehouse 1 (Jeuneurs) |
| France | Paris | InterXion (PA1) |
| France | Paris | TelecityGroup (Courbevoie) |
| Germany | Berlin | I/P/B Carrier Colo |
| Germany | Dusseldorf | InterXion (DUS1) |
| Germany | Frankfurt | Itenos |
| Germany | Frankfurt | TelecityGroup (Gutleutstrasse) |
| Germany | Frankfurt | InterXion (FRA1 & FRA6) |
| Germany | Frankfurt | Ecotel |
| Germany | Frankfurt | Equinix (FR5) |
| Germany | Frankfurt | TelecityGroup (Lyonerstrasse) |
| Germany | Frankfurt | Equinix (FR1) |
| Germany | Hamburg | E-Shelter |
| Germany | Munich | Equinix (MU1) |
| Ireland | Dublin | Eircom |
| Ireland | Dublin | TelecityGroup (Kilcarbery) |
| Ireland | Dublin | TelecityGroup (Kilcarbery) |
| Ireland | Dublin | InterXion (DUB2) |
| Ireland | Dublin | InterXion (DUB1) |
| Ireland | Dublin | InterXion (DUB1) |
| Ireland | Dublin | TelecityGroup (CityWest) |
| Ireland | Dublin | TelecityGroup (CityWest) |
| Italy | Milan | Infracom |
| Italy | Milan | KPNQwest Milan |
| Italy | Rome | Interoute |
| Italy | Rome | NaMex Internet Exchange |
| Italy | Turin | Tiscali Italy |
| Italy | Turin | IT Gate |
| Lithuania | Vilnius | Teo Datacenter |
| Netherlands | Amsterdam | Server Central |
| Netherlands | Amsterdam | InterXion (AMS3) |
| Netherlands | Amsterdam | TelecityGroup 3 (Sloterdijk) |
| Netherlands | Amsterdam | Global Switch |
| Netherlands | Amsterdam | TelecityGroup 2 (South East) |
| Netherlands | Amsterdam | TelecityGroup 5 (Schepenbergweg) |
| Netherlands | Amsterdam | NIKHEF |
| Netherlands | Amsterdam | TelecityGroup 1 (Science Park) |
| Netherlands | Amsterdam | Vancis (SARA) |
| Netherlands | Amsterdam | Vancis (SARA) |
| Netherlands | Amsterdam | Equinix (AM3) |
| Netherlands | Amsterdam | TelecityGroup 4 (Wenckebachweg) |
| Norway | Oslo | TeliaSonera |
| Poland | Warsaw | Corponet (LIM building) |
| Poland | Warsaw | PLIX (LIM building) |
| Poland | Warsaw | Netia |
| Romania | Bucharest | NXData 1 |
| Slovakia | Bratislava | CEColo Bratislava Udernicka |
| Spain | Barcelona | Telvent |
| Spain | Madrid | InterXion (MAD1) |
| Spain | Madrid | Espanix Mesena 80 |
| Spain | Madrid | Telvent Carrierhouse 2 |
| Spain | Madrid | Terremark Madrid |
| Sweden | Kista | InterXion Kista (STO1) |
| Sweden | Stockholm | TelecityGroup |
| Sweden | Stockholm | TeliaSonera |
| Switzerland | Basel | IWB Telehouse |
| Switzerland | Zurich | Equinix (ZH1 & ZH2) |
| Switzerland | Zurich | InterXion (Glattbrugg) |
| United Kingdom | London | InterXion (LON1) |
| United Kingdom | London | Telehouse East |
| United Kingdom | London | Telehouse North |
| United Kingdom | London | Telehouse North |
| United Kingdom | London | Telehouse North |
| United Kingdom | London | Telehouse North |
| United Kingdom | London | Telehouse East |
| United Kingdom | London | Equinix Slough (LD4) |
| United Kingdom | London | TelecityGroup (Meridian Gate) |
| United Kingdom | London | TelecityGroup (Meridian Gate) |
| United Kingdom | London | TelecityGroup (Sovereign House) |
| United Kingdom | London | TelecityGroup (Sovereign House) |
| United Kingdom | London | Global Switch (London 2) |
| United Kingdom | London | TelecityGroup (Hex 6&7) |
| United Kingdom | London | TelecityGroup (Hex 6&7) |
| United Kingdom | London | Equinix Slough (LD5) |
| United Kingdom | London | TelecityGroup (Hex 8&9) |
| United Kingdom | London | TelecityGroup (Hex 8&9) |
| United Kingdom | London | TelecityGroup (Hex 8&9) |
| United Kingdom | London | City Lifeline London |
| United Kingdom | London | Equinix (LD2) |
| United Kingdom | London | Equinix London Park Royal (LD3) |
| United Kingdom | Manchester | TelecityGroup (Kilburn House) |
| United Kingdom | Manchester | TelecityGroup (Williams House) |