New base in the City to support new and existing customers in and around London.
UK-based cloud and data centre specialist Node4 has opened a new office in London – the latest step in the company's long-term business strategy to expand its presence in the south of England. The new office, located in the City, is part of Node4's ongoing commitment to provide direct support to its new and existing customers at a regional level.
Node4 has been working with customers from London for many years and, as the business continues to grow, the necessity to ensure local support on the ground in the south east has increased. The new office will allow Node4 to meet with London-based customers and demonstrate its comprehensive range of solutions. This enhances direct communication with customers in the City and opens up further opportunities for them to take advantage of Node4's extensive solutions portfolio.
Node4's recent acquisition of LETN Solutions has also given it a new office in Reading and expanded its dedicated regional sales team serving customers in this region.
Paul Bryce, Business Development Director at Node4 commented: "The opening of a London office is another example of Node4's commitment to building a truly national presence. London-based businesses will benefit from localised customer support and technical expertise across the region. This ensures that we can serve customers in the south in the best possible way as well as attract new ones."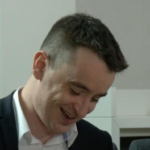 Andrew McLean is the Studio Director at Disruptive Live, a Compare the Cloud brand. He is an experienced leader in the technology industry, with a background in delivering innovative & engaging live events. Andrew has a wealth of experience in producing engaging content, from live shows and webinars to roundtables and panel discussions. He has a passion for helping businesses understand the latest trends and technologies, and how they can be applied to drive growth and innovation.