Moving into the managed services market Memset has announced it has launched a new business division, Memset Managed Services (MMS), to help the company address the increasing bespoke nature of public sector accounts and to add further value to its Infrastructure-As-A-Service (IaaS) solutions.
Cloud providers are increasingly recognising the need to provide customised solutions as well as standard service-level agreement (SLAs) offerings. This flexible business model was a natural progression for Memset who are looking to draw enterprise and government customers by adding value further up the stack.
Kate Craig-Wood, Memset's MD, explained: "Memset provides one of the most capable and mature cloud platforms in the market today, and with the increasing number of customers looking for bespoke IT solutions and more expertise in association to our hosting services, our managed cloud offering will help to address these needs."
Memset itself has made notable progress as a provider to UK government in the past year or so through G-Cloud, and whilst there is still a majority of customers happy to purchase off-the-shelf products in the CloudStore, there is an increasing demand for the managed services model. As a flourishing British SME Memset hope the service will stand out against rival cloud Infrastructure-As-A-Service (IaaS) providers on both price and quality of service.
MMS will deliver an all-inclusive solution combining traditional managed hosting together with options such as migration, application management, pro-active monitoring, full change management, database administration and a telephone service desk.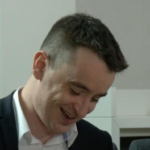 Andrew McLean is the Studio Director at Disruptive Live, a Compare the Cloud brand. He is an experienced leader in the technology industry, with a background in delivering innovative & engaging live events. Andrew has a wealth of experience in producing engaging content, from live shows and webinars to roundtables and panel discussions. He has a passion for helping businesses understand the latest trends and technologies, and how they can be applied to drive growth and innovation.