While the other big providers including Amazon and Google tend to focus on public cloud solutions EMC is betting on hybrid.
EMC has launched its EMC® Enterprise Hybrid Cloud Solution that integrates hardware, software and services from EMC and VMware to unite the strengths of private and public cloud. The EMC Enterprise Hybrid Cloud Solution enables IT-as-a-service (ITaaS) in as few as 28 days.
Alongside this announcement EMC has also added three cloud companies, The Cloudscaling Group, Maginatics and Spanning Cloud Apps, extending its capabilities across cloud infrastructure, storage and data protection. With these acquisitions EMC can offer customers hybrid cloud solutions based on OpenStack technology, cloud choice with data mobility across multiple clouds, and new protection capabilities for "born in the cloud" applications and data.
As IT organisations race to keep pace with the demands of the modern and rapidly changing business, they need to leverage both private cloud and public cloud. Where the public cloud is low cost and flexible the private cloud is secure, controlled and reliable. Mixing the benefits of each of these services in a hybrid deployment means that organisations will no longer have to make trade-offs between the speed and agility of public cloud services and the control and security of private cloud infrastructure.
The EMC Enterprise Hybrid Cloud Solution empowers IT to be a broker of trusted cloud services while maintaining the freedom to choose the Management and Orchestration technology upon which the hybrid cloud is standardised. EMC believes it unites the best of private and public clouds it enable ITaaS. Once thing is certain, hybrid clouds are certainly increasing in popularity and are beginning to define the marketplace battleground.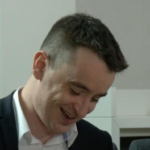 Andrew McLean is the Studio Director at Disruptive Live, a Compare the Cloud brand. He is an experienced leader in the technology industry, with a background in delivering innovative & engaging live events. Andrew has a wealth of experience in producing engaging content, from live shows and webinars to roundtables and panel discussions. He has a passion for helping businesses understand the latest trends and technologies, and how they can be applied to drive growth and innovation.