The annual Computerworld Forecast Study predicts that cloud IT initiatives and interest will continue to rise next year.
As the calendar year begins to draw to a close research, analysis and year-end reviews tackle the performance and predictions in the cloud market. Surveying 194 respondents – 55% of which were IT executives, 19% from mid-level IT, 16% in IT professional roles and the remaining 7% from business management – Computerworld's annual study looks at the IT priorities for next year and considers budget allocation, staffing and IT projects.
This year's survey found that when asked, "what is the single most important technology project that your IT department is working on right now," 16% said cloud computing. Replacing and modernising legacy systems came in second with 12%. Cloud projects are certainly growing in importance and are expected to cause the most disruption in the future, with the goal being to improve service and generate new revenue streams.
The newest areas of spending were surprising. The Internet of Things (IoT) lead the pack with 32% of those surveyed considering its future as significant. High Performance Computing (HPC) was next with 22% and Energy-saving & Carbon-reducing Technologies with 16%. These newest spending plans are often deeply connected with cloud computing projects.
Computerworld's survey also found that IT decision-makers largely plan to maintain their current levels of investment in almost all areas, with an overall IT budget increase of 4.3%.
The findings, the first of many we can expect in the coming weeks, express the growth and potential cloud computing has in store for 2015.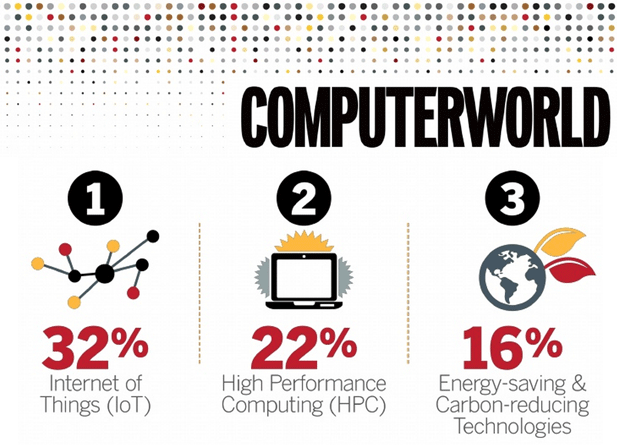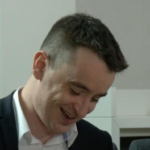 Andrew McLean is the Studio Director at Disruptive Live, a Compare the Cloud brand. He is an experienced leader in the technology industry, with a background in delivering innovative & engaging live events. Andrew has a wealth of experience in producing engaging content, from live shows and webinars to roundtables and panel discussions. He has a passion for helping businesses understand the latest trends and technologies, and how they can be applied to drive growth and innovation.