Citygate simplifies IT management with a centrally managed cloud-based system from Node4.
New and used car dealer Citygate has been able to reduce costs, simplify IT management and increase the flexibility of its business operation since partnering with Data Centre and communications specialist Node4 by implementing a centrally managed cloud-based system. The IT and telephony infrastructure upgrade has also enabled Citygate to expand to two new business locations, with the IT provisions up and running within 24 hours at both sites.
The way IT functions is crucial to Citygate's operation – maximising employee productivity, ensuring smooth interactions with customers and also enabling the business to expand to new sites quickly and efficiently. However, Citygate's legacy system, with dedicated onsite infrastructure and phone systems for each of its nine sites, was difficult and costly to manage and network connections between the various sites were also very limited and unreliable. This translated into wasted time for the whole team and the company was not able to reliably offer the levels of customer service that it wanted to; as a result it was severely hindering the business.
In order to achieve the desired efficiency and performance, Node4 first of all looked at the network, as this would be the foundation of any future solutions. As a result, connectivity for all voice and data traffic to all of Citygate's sites is now delivered via Node4's high-speed, secure and highly resilient MPLS network. This means that all of Citygate's sites now benefit from a centralised cloud-based infrastructure that integrates all of its IT provisions into one central point rather than having separate infrastructure at each individual site.
Telephony systems have been removed from each site and replaced by a central hosted switch at Node4's Northampton data centre. The switch to IP telephony also delivered instant cost savings to the business through reduced maintenance costs and bringing in new functionality to improve both the user and customer experience.
Citygate's email server and all other critical equipment has also been relocated, benefiting from central management. The new infrastructure has significantly enhanced network bandwidth – with higher capacity connections at every site, dramatically improving the speed of the network for the whole group. Central management of the system has also meant fewer glitches and less downtime, freeing up Citygate's staff to concentrate on their own business.
Citygate is now looking at rolling out a fully cloud-based solution for its email and business applications to further enhance its IT service delivery and flexibility.
Peter Dickey, Commercial Director at Citygate commented: "We now have complete confidence that our IT infrastructure is built to best practice standards, and having the system centrally managed by Node4 frees us up to focus on what we do best. Not only that but we have a fantastic foundation to explore other technologies that could improve our operation, and we know the infrastructure is capable of scaling up further down the line to accommodate future growth."
Paul Bryce, Business Development Director at Node4 said: "We always want to help our customers solve their business challenges – it's not just about selling a solution. We could see that Citygate's legacy infrastructure was not joined up and piecemeal and they didn''t even really know how vulnerable the system might be. We know the automotive trade well so we were well aware that centralising the infrastructure and fully managing the system with full support was going to give Citygate the peace of mind they needed to focus on their core business."
About Node4
Node4 is a Cloud and Data Centre specialist that in 2014 is celebrating its tenth anniversary. Since 2004 the company has grown rapidly through its comprehensive service offering and the growth in demand for hosted IT from businesses all over the UK. It has four state-of-the-art Data Centre facilities, two located in Derby and one in Leeds and one in Northampton, which offer the latest in security technology, ensuring that even the most mission-critical applications are hosted securely and protected. Its leading solution, N4Cloud is a key part of the company's wide product portfolio.
For more information, please visit: www.node4.co.uk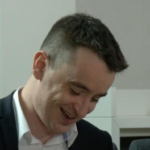 Andrew McLean is the Studio Director at Disruptive Live, a Compare the Cloud brand. He is an experienced leader in the technology industry, with a background in delivering innovative & engaging live events. Andrew has a wealth of experience in producing engaging content, from live shows and webinars to roundtables and panel discussions. He has a passion for helping businesses understand the latest trends and technologies, and how they can be applied to drive growth and innovation.