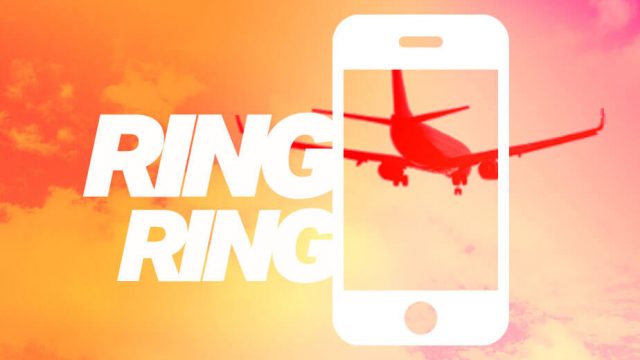 So, here I am travelling again to another foreign country for the fourth time in a month, and I feel the need to comment on a service that has helped me beyond belief on my travels.
About one month ago Compare the Cloud subscribed to a VoIP service, that allows all of our staff to be connected and visible. All of the Compare the Cloud personnel work remotely and are geographically separated, so communication can sometimes be difficult. However, now that we all have a SIP client on our mobile phones life is much easier. This, along with the option of static phones and soft phones installed on our Apple Macs, allows us one dialling directory. In addition, we can also use our own dial in video and audio conferences. What I really wanted to put forward today is a true life example of how this service has saved me and the company time, money and lots of stress whilst traveling. Please bear with me as this isn't an advert for the company providing the service (although it is fantastic), but a real life usage of a mobile VoIP offering and how I use it.
Day 1
My story begins with jumping on a flight to Moscow from Gatwick on a miserable Sunday afternoon. It's raining and I'm running late for the flight (as usual). I settle into my seat on the plane after forcing my hand luggage into the smallest space imaginable and close my eyes for 5 minutes. The next thing I know is I am being nudged in the side by the person next to me, as I dozed off, and my head is on their shoulder. Don't worry it's not from Russia with Love, but we have landed in Russia!
After the usual cattle stampede to passport control, collecting of bags and jumping into a taxi, I turn the mobile on, turn roaming off and sit down for the long journey to Moscow. Traffic was totally horrendous, and finally I arrive at the hotel 2 hours later and check in. There is something really important that I have to call in about, and I haven't had the chance to buy a local sim card for my phone, or had my phone unlocked – not good. Historically, this would have been a catastrophe if I didn't have my VoIP providers app on my phone.
The hotel wireless was average, and as any frequent travellers out there reading this will concur, it can be hit and miss with connectivity, but I am connected anyway. I ran my application on my mobile that links to me contacts, and I dialled out. The call quality was perfect and crystal clear, in fact better than my normal mobile calls. I stayed on the call for 40 minutes and thankfully did not get robbed blind by my mobile provider who would have charged me £1.50 a minute. This call would have cost me £60 under normal circumstances and been of a poor quality. Crisis over, I went to the bar for a drink or ten and got to thinking that we pay a third of the amount per month for our VOIP service, that my mobile provider would have charged for that call! So actually in one call the the service has paid for itself for the month 3 times over. Early start in the morning, so its off to bed for me.
Day 2/3/4
I leave the hotel and walk to the clients office. Great! Wireless not available as I leave the boundaries of the hotel so I grab a coffee in Starbucks (yes, they do have Starbucks in Moscow… lots of them) and jump on their free WiFi. Fantastic, I then fire up the application on my mobile again and get the early morning calls finished with a double shot latte in the other hand. What more could I ask for? I've saved time, money and a lot of stress, and got a good cup of coffee into the bargain!
This was my routine for the next few days, the only difference being the differing WiFi hotspots across Moscow. I even managed to make calls on the metro, which in Moscow is WiFi enabled! I think Transport for London could also learn a thing or two!
Day 5
Towards the end of my visit to Moscow, I had one final monster task where I knew I was going to have to put the my VoIP to the test. I needed to arrange a conference call with a UK client. Now this has been a bit cumbersome in the past, and to be honest I was dreading it a bit. But to my utter astonishment it was one of my most stress free tasks whilst in Moscow! Through an application which I had installed on my Mac, I managed to set up the conference, invite the participants and give them dial in access within minutes. Using the hotel's WiFi I held the call in the hotel lobby and even managed to use screen sharing.
Without meaning to sound patronising, it is difficult to tell you how much VoIP helped me on this particular trip. I was staying in a country that generally did not speak english, and my limited command of Pigeon Russian is inaudible to be honest, so not having to find somewhere that might sell me a local mobile sim card, that may or may not work, and/or an internationally enabled sim which is totally reliant on my mobile being unlocked was a huge saving grace. The time has come for mobile operators to start realising that there are other alternatives to their high priced unreliable services, which are becoming more and more scalable and offer a better level of connectivity both to voice communications and also to the internet.
VoIP was probably always destined to become bigger and better, but my experience in Moscow has shown me that it truly is a business enabler. I know there are those out there who will say that connectivity over 3/4G can be a bit hit and miss, and I agree, but this is down to the mobile service in the place you are situated at the time, bear in mind I only used WiFi. However if this option wasn't open to me, I would have had to present our Finance Director with a rather expensive mobile bill on my expenses sheet along with a big decrease in my own productivity.
The irony of all of this is that the VoIP company concerned, RingCentral, originally contacted us at Compare the Cloud with a view to employing our services and becoming one of our customers. We looked at what they do and were so blown away with their offering and delivery we decided to turn the tables and became one of their customers. As a company we prefer not to be seen to endorse any one product, company or service over another but on this occasion the outcome is important to me personally, and I would have been very limited had I not had this available to me. I would like to Thank RingCentral for providing me with a solution that enables me to get the job done no matter where I am in the world.