One of the often-cited barriers to Cloud migration is cost. Business leaders fear that it will be an expensive exercise in a number of ways, from the various direct costs associated with engaging a service provider, to the indirect costs resulting from enforced system downtime and speed of implementation.
Even directing resources towards staff training to use new systems may be difficult to justify when many businesses are having to make tough decisions around reducing employee numbers and are implementing other cost-saving initiatives. While successfully implemented Cloud-based technology can offer organisations the power to work more efficiently and drive greater profitability, the pressure to ensure the greatest return on investment (ROI) has never been greater. Leaders cannot afford to make mistakes.

True optimisation of Cloud costs is a complex topic and the methods to approach it will vary from one organisation to another, depending on the unique characteristics of each. However as with many other areas of business, good governance, clear processes, and access to data that drives understanding, ownership and accountability through the entire business, can help organisations realise significant savings and should be the guiding principles in decision making here.

• Governance is important to ensure that all Cloud expenditure is known and attributable.
• Process is important to ensure the lifecycle of Cloud resources is managed and procurement and decommissioning of Cloud services is relatively simple.
• Good data and visibility is key to allow the translation of Cloud costs into business value and to ensure any assessment of total cost of ownership of Cloud platforms and software is evaluated correctly against existing equivalents.

Elements such as tagging, structured naming conventions, and utilisation of best practice frameworks can contribute to ensuring that all of the above can operate effectively together.

Getting the best ROI
From a technical standpoint, the best way to optimise Cloud costs is to design and utilise Cloud native services wherever possible, ideally utilising services that can be converted or transitioned between Cloud providers to minimise the risk of vendor lock in. For example, when deploying a distributed application, consideration of container deployment and the use of Kubernetes will allow the application to be ported between the large Cloud providers and even to local data centres with relative ease. Alternatively, utilising Azure App Services or AWS Elastic Beanstalk can lock an organisation into an ecosystem that may require significant overhead to extricate itself from in future.

Those using line of business apps from third party vendors that are currently installed on on-premises servers, rather than migrating those virtual machines to Cloud providers could investigate whether the vendor offers a hosted or managed solution for the application that can be used as a drop-in replacement. If not, it may be worth considering a different application vendor.
Ultimately, the key to extracting the best value from any Cloud service lies in understanding the organisation's specific workloads and requirements. Armed with comprehensive data and insights, organisations can choose the most suitable Cloud options and negotiate better deals with large Cloud providers.
Avoid common pitfalls
One of the biggest mistakes that IT leaders can make in their journey to the Cloud is assuming that adopting Cloud technologies will automatically result in cost savings. This misunderstanding often arises when comparing Cloud workloads against traditional on-premises infrastructure costs without considering the total cost of ownership. Sometimes organisations only get their first real view of what they are spending to maintain a system once it has moved to the Cloud, and they can take advantage of the rich granular data from the Cloud platform.
Additionally, the management of Cloud costs is either pushed towards operational teams with little to no financial experience or siloed within finance teams who have no experience of IT operations. This can lead to a "Cloud-first" strategy driven by industry trends rather than genuine data-backed insights, resulting in unsuitable workloads being migrated to the Cloud.

Adoption of Cloud applications or deployment of Cloud services through a service provider may result in additional costs that were not considered during the initial contract engagement. This could include professional services costs to configure workloads beyond the scope of the original engagement or unexpected egress charges for extracting data from a platform. The best way for businesses to ensure detection of any hidden fees or costs that may arise from migrating to Cloud services is first to fully understand their own needs and internal capabilities. It is important to take time to carefully review any contract to ensure it covers all of the business needs.

If it seems likely that a lot of help will be required in configuring a SaaS platform, ensure that the scope for this is included in the initial contract terms. Many SaaS providers may throw in 'free' one off professional services work when negotiating a medium to long term contract that may provide a significant stable recurring revenue for them, but it pays to be fully aware of the circumstances that can drive additional charges.

When buying a managed service where considerable additional help for 'net new' deployments may be required, the contract should state whether this includes calls off hours for new resource deployment. It may also be sensible to request definitions of work labelled as 'BAU tasks' and ensuring there is transparency and agreement around what is and isn't covered.

Once the Cloud-based solution is fully implemented and being used by teams who understand its capabilities as well as how to use it most effectively, then leaders will start to see more efficient processes. There can then be improved collaboration and co-operation across their organisation and access to accurate, current data for insights that can help drive greater productivity, profitability and provide a strong foundation for sustainable business growth.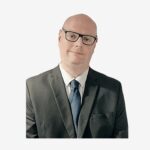 John Wardrop is a seasoned IT professional with 20 years of experience, including 6 years as a lead subject matter expert on the Microsoft Azure public cloud, where he's specialised in automation, infrastructure as code, and DevOps practices. Passionate about modern and emergent technology, he's also an avid fan of Dungeons & Dragons and enjoys spending time visiting interesting places with his wife and two dogs.