Businesses in today's fast-paced global economy are continuously looking for creative solutions to simplify trade payments, improve transparency, and assure transaction security. The introduction of cutting-edge monitoring technology, powered by IoT, has resulted in a fundamental change in how firms manage their supply chains and accept payments. Let us investigate the role of revolutionary monitoring devices in revolutionising the global financial supply chain, as well as the many advantages they provide.
Meet the tracking technology
Businesses encounter several obstacles in guaranteeing flawless payment procedures in the ever-changing context of international commerce. Traditionalmethods sometimes entail time-consuming manual operations and lack the transparency and security required for efficient transactions. However, the introduction of cutting-edge monitoring technology has created new opportunities for firms to simplify trade payments and optimise supply chain processes.
Advanced tracking technology, which includes elements such as location monitoring, temperature sensors, humidity, and motion detection, is at the core of this shift. Devices can be paper-thin, such as our Smart Shipping Label, which at just 2mm thick contains LTE-M connectivity and a printed battery powering it for up to six months. Such devices allow for real-time data on shipping status of a range of package form factors, increasing visibility and control across the whole logistics process. 
Track and trace benefits for payments
One significant benefit of this monitoring technology is that it increases the transparency of trade activities. Businesses have always struggled to gain real-time information regarding the status and quality of their shipments. With such tracking devices, organisations may now obtain up-to-date information, allowing for better decision-making and increased cooperation between suppliers and customers. This openness creates trust and allows firms to forge better relationships with their partners.
Security is a major issue in trade payments because firms want to reduce the risk of fraud and make payments only when shipping criteria are satisfied. Traditional techniques, such as letters of credit, sometimes fall short of delivering the required degree of security. With track and trace smart devices, payment conditions based on predetermined characteristics such as geolocation, temperature, and motion detection can be put in place. When these requirements are met, payments are delivered automatically, minimising the risk of fraud, and strengthening confidence among trade partners.
Automation and real-time data
This capacity to automate payment procedures is one of the most important benefits of cutting-edge monitoring technology. Historically, companies depended on humans to complete documentation manually to verify shipping fulfilment and start payments. This is time-consuming, error-prone, and inefficient. Businesses may now use sophisticated tracking systems to automate payment processes based on predetermined parameters, removing the need for manual involvement and lowering the risk of human mistake. This saves time, effort, and resources, lowering costs and increasing profitability.
Furthermore, the technology now provides access to data, almost 24/7, meaning companies on both sides of the trade can track the location and condition of goods at any moment in time. This allows for spotting deviations from specified criteria and allows them to be handled in real time, enabling proactive decision-making. For instance, if the temperature of a cargo exceeds the prescribed limit, organisations may take fast action to maintain product quality and integrity. Real-time data enable organisations to optimise supply chain operations, reduce delivery times, and boost customer satisfaction.
In supplier partnerships, trust and openness are critical. Businesses depend on their suppliers to provide products and services in excellent shape and on schedule. Businesses may create confidence with their suppliers by using new monitoring technologies in trade payments. The payment procedure is straightforward and automated, ensuring that suppliers are paid immediately when shipping criteria are satisfied. This promotes deeper connections since suppliers can concentrate on satisfying the demands of their customers because they are confident in regular payments. Improved supplier connections result in more efficient supply chains and mutually beneficial collaborations. 
Unlocking the potential
Innovative tracking technology has the potential to go beyond trade payments. These devices may be used in a variety of industries and applications. Real-time monitoring, for example, ensures that temperature-sensitive pharmaceuticals are delivered and kept under ideal circumstances in the pharmaceutical business, where product integrity and safety are crucial. Furthermore, temperature monitoring across the supply chain may help perishable commodities, such as fresh vegetables, retain quality and avoid waste. Tracking devices' flexibility and adaptability bring up a world of possibilities, providing organisations with important data and safeguarding the integrity of their operations.
Furthermore, the advantages of cutting-edge monitoring technology extend well beyond trade payments. Real-time monitoring allows firms in areas such as logistics and transportation to optimise fleet operations and reduce delays. Efficient route planning, pre-emptive maintenance, and real-time asset monitoring save money and increase customer satisfaction. Moreover, tracking devices assist organisations in meeting and exceeding demanding compliance and regulatory requirements, such as the pharmaceutical and food industries, assuring product quality and safety.
Business success through IoT tracking
Businesses may improve the efficiency of their supply chain operations by using sophisticated tracking systems. These devices' real-time data transmission, automated procedures, and enhanced visibility enable simplified operations, lower costs, and better resource allocation. Businesses may discover bottlenecks, optimise processes, and make educated choices that create operational excellence with actionable insights into the supply chain process. Furthermore, by eliminating manual processes and lowering the chance of mistake, organisations can refocus their efforts on growth plans, innovation, and customer happiness.
Finally, cutting-edge monitoring technology is transforming trade payments and supply chain processes, providing firms with more transparency, security, and efficiency. cand promote trust and cooperation among trade partners. Tracking devices, with their many uses and advantages, enable organisations to optimise supply chains, satisfy regulatory obligations, and provide enhanced consumer experiences. Businesses that adopt this technology will gain a competitive advantage as the global financial supply chain evolves, paving the way for a more transparent, secure, and efficient future.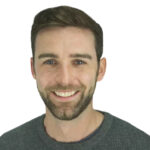 Sam Colley is CEO of Pod Group, responsible for leading the business and driving new and innovative service offerings, such as ENO ONE Global.
As an expert in the telecoms sector, Sam has focused his career on business development within the mobile data connectivity market, specializing in the IoT sector.
With over a decade at Pod Group, Sam has made his way up by continuously adding value to the company, identifying, and targeting growth markets that contribute directly to the geographic and financial expansion of the organisation.
In 2014, Sam relocated to the USA to lead Pod's US office in San Francisco, California. His first five years there were a turning point for Pod as he managed to grow the US business by 100% year on year.
Sam was subsequently appointed Group CEO in 2019, taking Pod into another phase of growth, focusing on developing new global markets and increasing Pod's footprint in existing markets. This culminated in the company's acquisition by Giesecke+Devrient, world leaders in eSIM technology, in 2021.
Outside of work, Sam is a dedicated family man, spending his time enjoying every part of being a parent.