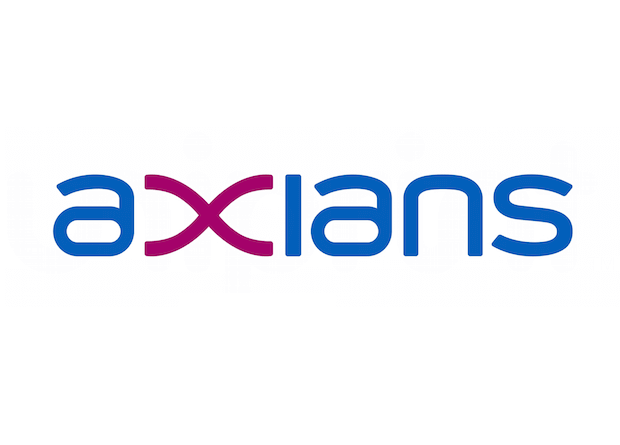 Compare the Cloud has been sitting down with cloud experts to learn more about their companies, industries, and thoughts on the future. Our latest interviewee has been David Millar, Services Director of Axians which is a subsidiary of VINCI Energies.
[easy-tweet tweet="Read the interview with @AxiansUK's David Millar on @Comparethecloud"]
VINCI Energies is active in numerous sectors working to improve the daily life of people today, from energy and industry to transportation, buildings and smart cities. Axians is a global brand dedicated to information and communication technologies (ICT), bringing together the specialist IT solutions and services networks of VINCI Energies.
Axians supports its customers throughout the entire lifecycle of their ICT projects to help them achieve their goals and improve their performance.
Their ambition is to become a recognised leader in a global market with strong growth prospects, particularly in segments like the cloud, big data and mobility, in synergy with the other VINCI Energies brands and business lines.           
David Millar, Services Director, Axians UK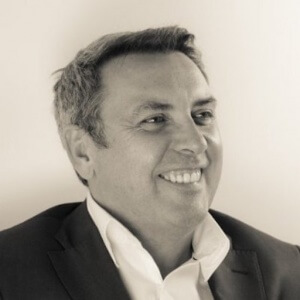 David is responsible for the management and development of Axians' services-led business in the UK, he has been with Axians for 11 years. His primary focus lies in the creation of differentiated value propositions for the company's service provider and public sector clients, enabling them to leverage a competitive advantage. Previously he has been Managing Director at The Sales Advisor LTD (2001 – 2005), and Enterprise Sales Director (2005 – 2009) and Business Development Director (2009 – 2012) of Imtech ICT before taking up the position of Services Director at Axians UK.
David, can you tell us about Axians as a company?
DM: Axians UK has a strong technical heritage based on the integration of networking, security and data centre solutions. We help customers operate some of the most complex and challenging network environments today. I'd like to think we're doing a good job as we currently support many Tier 1 Service Providers networks' as well as some innovative Tier 2's and HE environments. For example, we're providing complementary skills and support for the Janet network, the UK's national research and education network, provided by Jisc. We know we need to keep pushing the boundaries on what is possible to help our customers' continue to innovate and develop their services.
What do you think of the Service Providers industry at present?
DM: The services industry is changing -faster now than I've ever seen! As consumers, we look for our data to be on the device that we want, when we want it and where we want it, cut, sliced and diced in a way that just works. This presents a huge challenge for service providers and higher education institutions alike. To be able to meet all their customers' demands is a tricky balance between infrastructure, accessibility and security. And consumers are quick to think with their feet – if they are not happy, they will move elsewhere. In fact, reducing customer churn is one of the biggest challenges we see faced by telco's today.
we look for our data to be on the device that we want, when we want it and where we want it, cut, sliced and diced in a way that just works
And of course, the customer is always right. There are no excuses anymore for poor performance or a second rate quality of service, because the technology is there, it works– it just needs harnessing and integrating in the right way. We know at Axians UK that we need to evolve what we're doing for our customers too.  We have to look at ways for us to retain customers by increasing our relevance, all the while ensuring we can still help meet their service delivery challenges.
What are Axians UK main strengths?
DM: There are many things that I can point to here; our assets, both physical and people, are a big part of it. The quality of our technology and of our staff is what stands us apart in this competitive industry. We are always working to exceed technical excellence. This is why we've spent time training and building our technical and service abilities.
What is important for our customers is that we are a safe pair of hands with the ability to complete projects on-time, on-budget and with minimal surprises.
Plus as a company, we have a grand focus on strong human values and social ethics and a culture of qualitative relationships.  We like to think of ourselves as 'the linking pin' of the connected planet and although we operate in 15 countries and employ 7,000 people we can act as a small company, as we are an agile team – and  our customers' have the assurance that we have the backing of a large parent company.
[easy-tweet tweet="We like to think of ourselves as 'the linking pin' of the connected planet says David Millar of @AxiansUK"]
What do you think sets you apart in a competitive cloud marketplace?
DM: With newer technologies, we are helping to lead the charge with software defined environments and the virtualisation of network functions. These sorts of technologies are starting to shape the conversations we're having with our customers. Our expertise is in helping customers find ways of providing services in a fast, advanced, predictive and agile manner, while lowering the cost of doing so.
A big chunk of our success is the relationship that we've got with Juniper Networks. We're one of a few partners in the UK with Partner Professional Services (PPS) and Partner Support Services (PSS). These accreditations keep partners like us ahead of the technology curve. We are integrated, certified and engrained in the portfolio of solutions that we deploy. Yet, it can't just be about training. It can't just be about technology. It has to be about a deep understanding of the market you play in, and the key partners you're working with.
Can you describe the ideal client for Axians UK services?
DM: Our ideal customer is anybody whose network is central, and core to their business.  We tend to look at our services as being applicable to any network. Any network, or any customers' network, is part of a life cycle, it is born, it evolves and eventually it will be replaced. We've got to be able to offer services across that entire life cycle. We look at the reactive way to deal with support and the proactive way of how to help customers optimise the network they have in place, as well as preparing it for the demands of tomorrow. Support and professional services are two sides of the same coin and we are always looking to add new services to meet customers' new challenges head on and bring more value. If you don't evolve, you die – so we have to continue to evolve our services practice too.
Support and professional services are two sides of the same coin
What would you say are the key things that are shaping the current progressions in the service provider market?
DM: Anything to do with automation and virtualisation of functions, with being able to understand networks better through analytics and in the securing of customer data  – no matter where it is present  – are key things that are shaping the industry at the moment. Recent high profile security breaches have certainly moved the latter back up the corporate agenda.
Where you see Axians UK heading in the future?
DM: I see us expanding visibility across Europe; showcasing our capabilities and expertise further to become a well-recognised brand. We have to stay ahead of the curve for skills and specialisms, which is part of our heritage and culture. It is how we are able to sustain Juniper Elite partner status as well as continue talks with customers who are looking to grow their market share and become more profitable. The network is their lifeblood – we will continue to drive innovation in this area. It is an exciting time to be working in this industry as there is always something new on the horizon!