Promapp, has announced a new contract win with UK-headquartered BBOXX to supply its market leading software in support of the rollout of solar power throughout Africa.
[easy-tweet tweet="#CloudNews: @Promapp software will support the rollout of #solarpower in #Africa with @BBOXX_hq" user="comparethecloud"]
BBOXX offers an on-grid experience in an off-grid world powered through a unique financing model to sell solar systems to the mass market on a monthly payment plan.  While its finance and engineering operations are based in London, manufacturing is conducted in China and more than 150 staff work for the organization in East Africa in a network of retail shop operations as well as in a variety of support and service roles.
Through this vast network of shops and outlets, BBOXX focuses on giving access to the fundamental need of access to electricity combined with superior customer service.
However, rapid company and organizational growth had lead BBOXX to conclude that its strategy of managing business processes in areas such as customer service through its existing Word, Visio, Excel and Access software as well as a legacy SharePoint environment was unsustainable.  Indeed, it was increasingly unable to support a consistent approach to operational process, particularly in the areas of customer payment default issues.
BBOXX prices its direct sales units to match these existing energy costs
BBOXX systems are typically paid for by customers in monthly payments from 12 to 36 months which includes the price of the product as well as maintenance costs. These monthly payments are adjusted to the local market, matching the cost of kerosene fuel, making clean solar energy a viable alternative for all.
Customers in Uganda, for example, usually earn $150-$200 per month and spend $10-12 on energy expenditure such as purchasing kerosene, batteries, and charging their phones. BBOXX prices its direct sales units to match these existing energy costs, spreading the cost of a solar system over time to widen its customer base, while enabling consumers to purchase clean renewable solar energy.
Various billing processes were captured with inconsistent formats causing confusion and limiting engagement from teams across East Africa.  Following a comprehensive market review BBOXX concluded that the best path forward would be to deploy a centralized and consistent sales, billing, and reporting process approach across its network of remote shops which would also promote ownership and accountability at the local level as well as ongoing innovation and process improvement.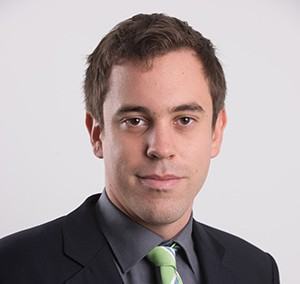 "Although we work in very rural, isolated places we still need to provide a consistent process approach for our staff to assist in managing distribution points," says Laurent Van Houcke, Chief Operations Officer, BBOXX.  "Great business process management software enables remote teamsto improve process accessibility, provide a consistent execution of process and drive a continuous improvement culture."
The decision by BBOXX to deploy Promapp follows a comprehensive market review, but as Van Houcke explains, "Promapp is in a league of its own in terms of being user friendly, intuitive to use,and has an inherent capacity to support good communication across a diverse and remote workforce.  For example, we have a department focused on sales and stock management which will nowbe ableto define the process required to handle a customer order from the initial sale to ultimate installation in the village community."
"Promapp will also enable us to visualize processes in a live, dynamic environment.  For example, where we might have a customer who has defaulted on a monthly payment, our staff in the shops now have a process where they can access a call center and communicate in real time via SMS in resolving the individual customer situation. The aim is to simplify our processes, enable easier access, and create greater staff involvement thereby supporting our overall auditing efforts."
Promapp will also support BBOXX in making changes to processes on the fly, enabling even the most remote users to access up-to-date information, ultimately resulting in a more consistent quality of service for customers.
While Promapp will be supporting current processes in the company to effectively manage existing customer orders, service, and payments, it will also be a strategic asset in supporting the company's growth plans which include a doubling of shops and the training associated with staff recruitment to manage the rollout of the new retail presence. BBOXX aims to provide 20 million people with electricity by 2020.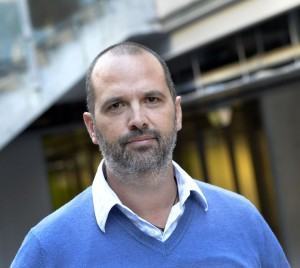 Ivan Seselj CEO, Promapp, says, "We are thrilled to be working with BBOXX, a world leading business innovator, and to have been selected to deploy our software in helping to support its quest to provide remote communities with access to reliable electric power.  The company is a powerhouse of growth and we look forward to seeing the rapid impact which our business process management software will have on accelerating BBOXX's vision of propelling access to energy across Africa as well as improving the lives of low income people through access to clean energy."