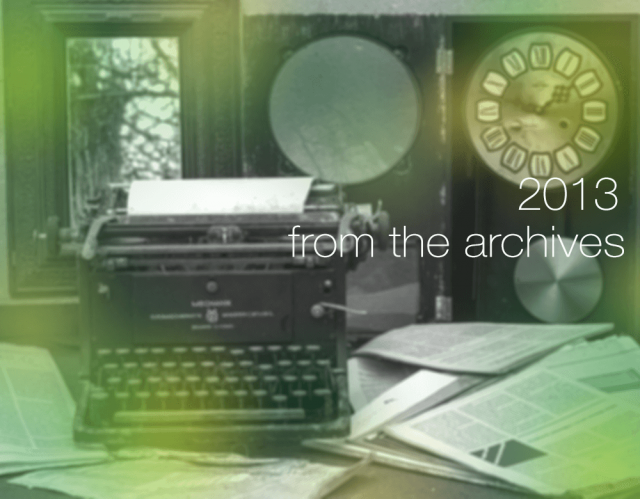 Case Study: In cloud computing and resource virtualisation circles, hardware can often take a back seat in the performance debate.  The separation of the virtual and the physical suggests to some that it doesn't really matter what hardware you're running on, all that matters is how many virtual server instances you can produce of varying sizes and how functional your UI and APIs are.  However, as growing interest in 'bare metal' cloud services demonstrates, there is an increased level of knowledge and expectation of server performance from business users, as they search out options that produce more consistency and power to drive their applications.  Hardware may well be a commodity but it doesn't mean all DRAM modules, HDDs, CPUs, SSDs are all the same – and it certainly doesn't mean every supplier is the same in how they go about ensuring you get the most out of your hardware purchase!  That's where Kingston Technology's KingstonConsult service comes in – a free service designed to help you get the most out of your hardware, and frequently there are rich rewards for getting the experts to cast their eye over your operation, as we can see in this case study of Peer 1 Hosting.[/quote_center]
The Challenge
PEER 1 Hosting is a fast-growing hosting services provider. From its roots in Vancouver, Canada, the company has grown to 500+ employees who support operations across North America and Europe. Through the years, PEER 1 built a reputation for delivering highly available colocation, managed hosting and dedicated hosting services. That, plus a corporate strategy to leverage the latest technologies, has fostered a client base that numbers over 13,000.
"The benchmark results of the Kingston E-series SSDs we tested exceeded our expectations. The I/Os were blazing fast, around 55,000, and the reliability we measured promotes our 99.9 per cent uptime guarantee to our customers." – John Hamner, Product Manager, PEER 1 Hosting
PEER 1's hosted solutions include server offerings that range from two hard drives up to 16, plus memory from eight to 756 gigabytes. Managers leverage SSDs as caching devices for servers running high I/O applications. In PEER 1's world, that means e-commerce, gaming and database applications. The SSDs they certify must therefore meet high performance and reliability standards.
In addition to sourcing quality SSDs, PEER 1 managers needed to partner with a vendor that could deliver large quantities on relatively short notice. "We might go an entire month without putting a single SSD in a server, but then the next month need 5,000 units," says John Hamner, product manager for PEER 1 Hosting. "Customers want to move forward on an implementation as quickly as possible, so we need to partner with an SSD provider that can quickly handle the volumes we need."
Technology Solution
Since quality varies so widely among SSD products, PEER 1 conducts a stringent review process of prospective SSD models. "We can't just throw any SSD into the servers we set up for our customers," explains Hamner. "Their business is based on reliable performance and if we lumbered them with a subpar SSD, our reputation would take a hit."
With so much on the line, Hamner performs a comprehensive vetting process. "We have many engineering cycles and do a lot of benchmarks to evaluate SSD candidates."
Hamner based his final SSD selection on three primary criteria. "One is performance, another is procurement — can a vendor deliver the quantities we need in a timely fashion? — and the last is customer service. Kingston and its enterprise-class E-series SSDs excelled in all three areas."
To date, Hamner has procured Kingston E100 (100GB), E200 (200GB) and E400 (400GB) SSDs for use in clients' servers. "They come in the 2.5 inch form factor that we like, and they're pretty easy to install. One of the interesting things we found with the imaging process was that a lot of the drivers were pretty native, so we didn't have to do anything special to tweak the drives for use."
Business results
The Kingston E-series SSDs have delivered a number of benefits to PEER 1 and its customers.
High endurance increases return on investment
In addition to helping PEER 1 meet its 99.9 per cent uptime service level agreements, the 30,000 program erase cycles of the Kingston enterprise-class SSDs give ROI a boost.
"The fact that Kingston uses eMLC technology really increases our return on investment because we know the drive is going to last a lot longer than the typical MLC drives that most of our competitors are offering today," explains Hamner. "As a result, we give our customers a longer life cycle, which equates to more uptime and less time spent replacing drives."
In addition to higher endurance, the Kingston E-series SSDs help Hamner's customers consolidate their infrastructure to do more with less. "In the past, customers that needed to access large data sets quickly were at the mercy of spinning drives. So—I'll be conservative here—in order to achieve half the I/Os of a Kingston SSD, they had to have at least eight spinning drives. Now that Kingston has taken bulk storage and added high I/Os, our customers can buy two drives from us instead and still get the exact amount of storage they need plus much better performance."
High performance enhances customer satisfaction while opening the door to new market segments
During benchmark tests, and in production environments after installation, the Kingston SSDs have delivered superior performance. "The E-series SSD's performance specs really outmatch a lot of the other competitors out there today," says Hamner. "That's been a big benefit to our customers, especially the ones running high I/O applications. The amount of I/O you can get out of these drives is pretty phenomenal—between 50,000 and 60,000 according to our tests."
What does this mean for PEER 1's customers? "The SSD I/Os we've experienced translate into screaming performance for our customers. Not just our gaming customers, but also our database and e-commerce clients that have a lot of visitor traffic to process."
Additionally, PEER 1 managers have developed an offering to appeal to the NoSQL database market. "Previously, we used standard SATA drives but they didn't have the availability that those customers needed," explains Hamner. "Now, we can offer those customers a very robust solution based on highly available, high-performance Kingston SSDs."
Kingston procurement team eliminates supply chain bottlenecks
One of Hamner's main concerns about a potential partnership with Kingston was whether the company could deliver large quantities of SSDs in a timely manner. "One of the great things about working with Kingston is that it's taken the supply chain bottleneck issue off the table. Our account reps usually manage the supply chain; they manage our inventory levels, monitor usage trends and make recommendations that keep the supply running smoothly."
Summary: PEER 1 Hosting is a major IT hosting provider. The company from Vancouver, Canada, offers colocation; managed & dedicated hosting services across North America and Europe. In order to continue to grow the business, boost customer retention and enter new market segments, managers decided to improve performance of their server offerings.

After extensive vetting and detailed benchmark tests, they selected the Kingston enterprise-class E-series SSDs. These include the:

SE100S37/100G
SE100S37/200G and
SE100S37/400G models

The company is using the SSDs as caching devices in server disk arrays for its database, gaming and e-commerce customers.

PEER 1 now able to offer robust server solutions to the NoSQL market—SATA disk drives were previously too unreliable
PEER 1 benchmark tests measured "phenomenal" I/Os of between 50,000 and 60,000
Enterprise-class MTTF extends life cycle and ROI
Kingston procurement eliminates supply-chain bottlenecks for large orders