London, 28 January 2013 – Virtus Data Centres Ltd, (Virtus), London's flexible and efficient data centre specialists announced today that Venessa Wilson has joined Virtus as its new Marketing Director.
With over 20 years of experience within the IT sector including time working at  Equinix, Cisco Systems, Tivoli (IBM) and 3Com, Venessa now has overall responsibility for all marketing activities within the business from managing the brand to developing campaigns into all of Virtus' key verticals.   Venessa was also a Client Services Director at a specialist IT Channel Marketing agency, where she worked for a wide variety of global IT software and hardware vendors.
Neil Cresswell, CEO of Virtus, commented: "I am absolutely delighted that Venessa has joined our team. Her previous experience within the IT industry on both client and agency side means she has a holistic view of marketing, from inception to delivery and management. This will allow Virtus to be able to develop and deliver its strategic marketing objectives  quickly and efficiently in future, whilst being flexible enough to evolve strategies when required. Venessa's unique abilities and her very pragmatic 'hands on' approach is an excellent fit for Virtus and we are thrilled to have her working with us."
ABOUT VIRTUS:
Virtus, London's flexible and efficient data centre specialists, help customers optimize their IT for today's challenges. We assist clients to power their 24/7 IT operations with enough flexibility to enable IT expansion and consolidation, which helps businesses to run smoothly and grow securely.
Our data centre and connectivity solutions provide the foundation for technology which is increasingly at the front and centre of every successful, connected business and helps make IT more efficient, flexible and more cost-aligned to changing requirements.
In the last five years we have built a reputation for exceptional service and value. We specialize in the middle-market for data centre solutions in London, incorporating the best of wholesale and retail models. Virtus solutions are ideal for businesses that need scalable, reliable and efficient colocation, with the convenience and rich connectivity of London locations. They are uniquely flexible solutions supported by honest, responsive customer support, at the lowest TCO available in London.
Virtus is London's fastest growing specialist data centre provider. Our highly experienced management and operations team has a perfect track record of delivering 100% availability to our cloud, MSP, financial, media and education customers. All our solutions are delivered from large eco-efficient data centres that have been designed, built and operated by Virtus on land that we own. Our expanding portfolio currently comprises 28 MVA of power in 21,242 sq. m. of data centre space located in outer London's Zone 5 and interconnected to key sites in London by 20 leading network carriers.
Today, we continue to innovate in the way businesses of all types deploy and acquire colocation and connectivity services.
Virtus is London's flexible and efficient data centre specialists for IT Service providers and Enterprise IT Companies.
For more information please go to: www.virtusdatacentres.com or contact us on twitter: @VirtusDCs.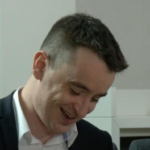 Andrew McLean is the Studio Director at Disruptive Live, a Compare the Cloud brand. He is an experienced leader in the technology industry, with a background in delivering innovative & engaging live events. Andrew has a wealth of experience in producing engaging content, from live shows and webinars to roundtables and panel discussions. He has a passion for helping businesses understand the latest trends and technologies, and how they can be applied to drive growth and innovation.