Rackspace to stay independent and focus on managed cloud market.
Rackspace has ended its mergers and acquisition evaluation, declaring its commitment to remain independent. The move bucks the trend of big name aquisitions, including those recently by Microsoft and Google.
According to previous SEC disclosures Rackspace had been approached by a range of suitors looking to explore strategic relationships, ranging from partnership to acquisition. After a comprehensive review the board concluded that with reaccelerated growth and potential for the coming year the company was better as an independent.
"The company is best positioned to drive value… through the continued execution of its strategic plan to capitalize on the growing market opportunity for managed cloud services," said Graham Weston, Rackspace co-founder and chairman.
Along with the announcement Rackspace has named Taylor Rhodes as CEO to lead and drive its managed cloud strategy.
"As a seven year leader of Rackspace, [Taylor] was instrumental in the development and execution of Rackspace's managed cloud strategy," said Weston. "We are confident that under his leadership, Rackspace is well positioned to lead in the large and growing managed cloud category."
For more information check out the full press release on the Rackspace website.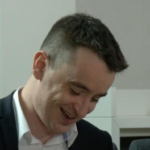 Andrew McLean is the Studio Director at Disruptive Live, a Compare the Cloud brand. He is an experienced leader in the technology industry, with a background in delivering innovative & engaging live events. Andrew has a wealth of experience in producing engaging content, from live shows and webinars to roundtables and panel discussions. He has a passion for helping businesses understand the latest trends and technologies, and how they can be applied to drive growth and innovation.