Cloud-based File Sync and Share gives SMEs a secure alternative to consumer applications.
Node4, Cloud and Data Centre specialist, has launched File Sync and Share, a Cloud-based collaboration product that allows users to share and collaborate on content using Cloud services in a secure and seamless manner. Based on Node4's resilient N4Cloud platform, File Sync and Share is an alternative to consumer solutions such as Dropbox, Box and Google Drive.
A small software app can be installed by users on a variety of connected devices and synchronises automatically when files or folders are created or modified. This means an employee can create or receive a document on his/her desktop in the office and, using File Sync and Share, access it on a connected smartphone, tablet or laptop through the app.
The platform can be used to share files internally and externally and is centrally managed through a web-portal where administrators monitor access rights and permissions, giving businesses more control than many "open" consumer applications. Administrators can manage remotely time-limited projects, so an employee who has left the business or an external user who no longer needs access to information can have project files removed from their remote devices.
John Williams, Product Manager, Node4 said: "The increasing use of personal devices for work purposes has led to consumer sharing platforms such as Dropbox and Google Drive becoming popular with business users. For businesses, the issue is that it is difficult to control and monitor the use of such platforms and, ultimately, you don't know where your data actually is or what security measures are in place to protect it. File Sync and Share is a solution that provides SMEs with a secure and collaborative way of sharing potentially sensitive information."
"By using a solution based on N4Cloud, hosted in one of Node4's four state-of-the-art data centres, SMEs know exactly where their critical data is being stored and who has access to it. Node4's highly experienced technical team is also on-hand 24/7 to provide local support to businesses in the UK."
About Node4
Node4 is a Cloud and Data Centre specialist that in 2014 is celebrating its tenth anniversary. Since 2004 the company has grown rapidly through its comprehensive service offering and the growth in demand for hosted IT from businesses all over the UK. It has four state-of-the-art Data Centre facilities, two located in Derby and one in Leeds and one in Northampton, which offer the latest in security technology, ensuring that even the most mission-critical applications are hosted securely and protected. Its leading solution, N4Cloud is a key part of the company's wide product portfolio.
For more information, please visit: www.node4.co.uk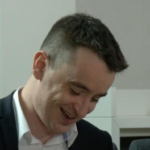 Andrew McLean is the Studio Director at Disruptive Live, a Compare the Cloud brand. He is an experienced leader in the technology industry, with a background in delivering innovative & engaging live events. Andrew has a wealth of experience in producing engaging content, from live shows and webinars to roundtables and panel discussions. He has a passion for helping businesses understand the latest trends and technologies, and how they can be applied to drive growth and innovation.