Extending SoftLayer Cloud Services Platform to Support Growing European Customer Base
IBM has announced that SoftLayer, an IBM Company, will open a data centre in London this month. It will be the latest of 15 new data centres that IBM plans to open as part of a $1.2 billion dollar global investment to strengthen and extend its cloud services in Europe and around the world.
The new facility will provide customers and their end users with SoftLayer services that meet in-country data residency requirements. It will also complement the existing SoftLayer Amsterdam data centre and London network Point of Presence (PoP), both launched in 2012, to provide European customers redundancy options within the region.
"We already have a large customer base in London and the region; we're excited to give those customers a full SoftLayer data centre right in their backyard, with all the privacy, security, and control the SoftLayer platform offers," said Lance Crosby, SoftLayer CEO. "The work these businesses are doing—the solutions and services that they are building in the cloud—is inspiring. Organizations of all sizes are using SoftLayer services to disrupt their industries or even their own operations, creating new business models and applications."
One such customer is MobFox, the largest and fastest growing mobile advertising platform in Europe. "MobFox has been working with SoftLayer for a couple of years. We currently deliver more than 150 billion impressions per month for clients including Nike, Heineken, EA, eBay, BMW, Netflix, Expedia, and McDonalds," said Julian Zehetmayr, MobFox CEO. "London is a key location for company like ours, operating in digital advertising space and serving global clients. We are very excited about the option of deploying SoftLayer servers directly here."
SoftLayer services will provide solutions ideal for businesses based in London and surrounding areas. The region is a key cloud market, with customers using cloud to deploy web-centric workloads or to transform their existing operations. One third of the world's largest companies are headquartered in London and a majority of the world's largest financial institutions have operations there. Additionally, London has one of the world's largest communities for technology startups, incubators, and entrepreneurs.
London is a key location for company like ours, operating in digital advertising space and serving global clients.
The London data centre will have capacity for more than 15,000 physical servers and will offer the full range of SoftLayer cloud infrastructure services, including bare metal servers, virtual servers, storage and networking. It will seamlessly integrate via the company's leading private network with all SoftLayer data centres and network PoPs around the world. With these services deployed on demand, and with full remote access and control, customers will be enabled to create their ideal cloud environment—whether it be public, private, dedicated and/or hybrid.
SoftLayer will start taking orders for the London data centre in July with a special offer of up to $500.00 USD off new orders in the data centre, for a limited time. More details about the discount and updates on the opening of SoftLayer's new London data centre are available at www.softlayer.com/London.
About IBM's Cloud Investment in SoftLayer
SoftLayer became part of the IBM Cloud in July 2013. The SoftLayer infrastructure is now the foundation of IBM's cloud portfolio—including extensive middleware software and solutions—ensuring businesses have the scalability, transparency, and control they need to deploy IT operations in the cloud. In January, IBM committed to investing $1.2 billion to expand its global cloud operations in all major geographies and financial centres, increasing the reach and capability of a business' IT operations. The investment will grow SoftLayer's global cloud footprint to 40 data centres across five continents, and will double SoftLayer cloud capacity.
About IBM Cloud Computing
IBM has helped more than 30,000 clients around the world with 40,000 industry experts. Since its acquisition in 2013, SoftLayer has served 6,000 new cloud clients. Today, IBM has 100+ cloud SaaS solutions, thousands of experts with deep industry knowledge helping clients transform and a network of 40 data centres worldwide. Since 2007, IBM has invested more than $7 billion in 17 acquisitions to accelerate its cloud initiatives and build a high value cloud portfolio. IBM holds 1,560 cloud patents focused on driving innovation. In fact, IBM for the 21st consecutive year topped the annual list of US patent leaders. IBM processes more than 5.5M client transactions daily through IBM's public cloud. For more information about cloud offerings from IBM, visit http://www.ibm.com/cloud. Follow us on Twitter at @IBMcloud and on our blog at http://www.thoughtsoncloud.com.  Join the conversation #ibmcloud.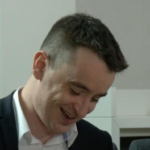 Andrew McLean is the Studio Director at Disruptive Live, a Compare the Cloud brand. He is an experienced leader in the technology industry, with a background in delivering innovative & engaging live events. Andrew has a wealth of experience in producing engaging content, from live shows and webinars to roundtables and panel discussions. He has a passion for helping businesses understand the latest trends and technologies, and how they can be applied to drive growth and innovation.