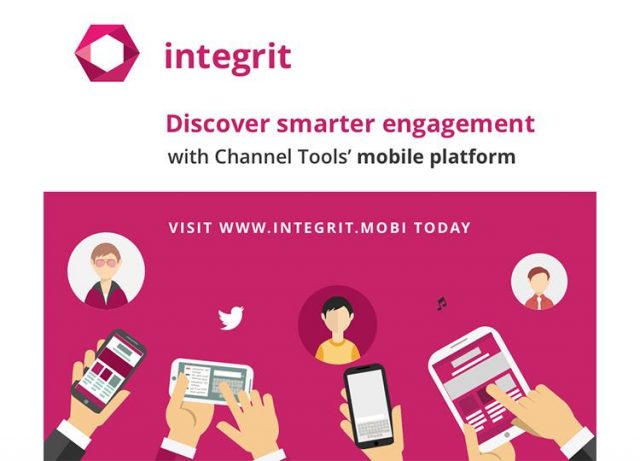 Channel Tools has announced a strategic partnership with Compare the Cloud to collaborate on video content mobile apps and future technology services for the IT channel.
London, UK, October 16th, 2017 – Technology focussed sales and marketing specialists, Channel Tools, have announced a strategic partnership with informative, social and forward-thinking Compare the Cloud to produce unique content and services for the needs of the business.
With the assistance of Compare the Cloud's co-brand, Disruptive, this collaboration will enable customers to see Channel Tools as a distinctive proposition through video content and social media review. Additional services will help to achieve a different dimension within Channel Tools' audience base and distribute the message that Channel Tools can help deliver sales and marketing services to complement a company's marketing team.
[easy-tweet tweet="Channel Tools and Compare the Cloud have announced a strategic partnership to produce unique content and services" hashtags="IoT, IT"]
With the combination of Compare the Cloud's social media platform views and Channel Tools collective IT channel experience and technology toolkit, it will see a partnership that creates inventive content and the ability to reach a vast audience base.
About Channel Tools:
At Channel Tools, we deliver core services around sales and marketing services that can be delivered on or off-site to complement your go-to-marketing team, using the best technologies and specialists.  With the addition of Mobile and IoT services including our Mobile Channel Enablement platform, Integrit, and Social Hub Platform, our customers can now achieve greater visibility to achieve smarter demand generation.
See more at: https://www.channel-tools.co.uk/
@ChannelTools 
About Compare the Cloud:
At Compare the Cloud we cover the most exciting industry events with video interviews, blogs, social media presence and live broadcasts, providing a refreshing voice. We are passionate and disruptive whilst being educational to the newest rising stars of cloud technology to the largest vendors in the world. In short, we are influencers, analysts and enablers for you to use that create visibility and demand generation for you across the technical industry.
See more at: https://www.comparethecloud.net/
@comparethecloud