Managed services provider invests in business continuity options to expand cloud portfolio.
Business continuity is becoming a greater issue for businesses considering the cloud. UK managed services provider Calyx has announced the launch of two key complementary services to its existing Infrastructure-as-a-Service (IaaS) solution. Following significant investment, the company can now offer both Back-Up as a Service (BUaaS) and Disaster Recovery as a Service (DRaaS) capabilities, meaning customers can enjoy a fully resilient solution with guaranteed availability.
Responding to customer demand, the service provides a cost effective alternative for medium and enterprise companies looking to take advantage of cloud technology without committing to large capital expenditure programmes.
"Calyx' Cloud Portfolio is all about answering the needs of our customers. That is why we have invested in [data security and protection], these new and enhanced services. We now have infrastructure replicated in data centres in both the North and South of the UK and a market-leading solution that brings with it a guaranteed availability supported by stringent SLAs", said Steve Clark, CEO at Calyx.
The solutions forms part of Calyx' Hybrid Cloud portfolio, which enables customers to unite a variety of infrastructures – physical, virtual, public and private cloud – into a single, seamless environment that is both highly secure and highly scalable whilst remaining significantly more cost-effective than traditional infrastructure models.
The portfolio is backed by Calyx' 24/7/365 service desk, which offers in-house 1st, 2nd and 3rd line support and is based at the company's headquarters in Manchester.
Clark concludes "Gartner predicts that IaaS will achieve a CAGR of 41.3% through to 2016, so it's clear that this is a growth area. Calyx's refreshed solution will give customers complete flexibility to choose the right infrastructure according to their individual needs and the nature of the task."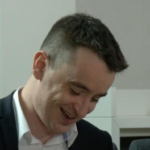 Andrew McLean is the Studio Director at Disruptive Live, a Compare the Cloud brand. He is an experienced leader in the technology industry, with a background in delivering innovative & engaging live events. Andrew has a wealth of experience in producing engaging content, from live shows and webinars to roundtables and panel discussions. He has a passion for helping businesses understand the latest trends and technologies, and how they can be applied to drive growth and innovation.