Adobe acquires Aviary to fast-track Creative Cloud app development.
Adobe has announced the acquisition of privately Aviary. With millions of people using Aviary-powered photo-editing apps and thousand of developers using Aviary's Software Development Kits (SDKs) across multiple platforms the acquisition accelerates Adobe's Creative Cloud strategy.
Adobe is looking to cements its position as the leading creative tools software provider. The addition of Aviary will help improve the platform for third-party apps through a new Creative SDK. THe Adobe Creative SDK is currently under development. When ready the software library will enable developers to tap into Adobe's creative technologies to build mobile apps and drive new connections between mobile devices and Adobe Creative Cloud desktop applications and services.
Adobe Creative SDK gives third-party developers access to Adobe APIs, previously only available to the internal engineering teams. Examples include: browsing files stored in Creative Cloud; extracting elements from PSD files; Adobe's "Touch Slide" software for straight-line drawing; and cloud image-editing services like Content-Aware Fill and Upright. Adobe Creative SDK is currently being tested by developers and a beta launch is expected in the coming months.
"Aviary was founded to bring creative freedom to the world," said Avi Muchnick, Aviary's co-founder. "We're excited to join Adobe and tap into their incredible wealth of creative technology and supercharge our collective SDK offering. Together, we will help nurture the next generation of third party creative apps."
For further details on the announcement, visit Adobe's Newsroom.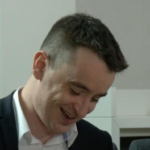 Andrew McLean is the Studio Director at Disruptive Live, a Compare the Cloud brand. He is an experienced leader in the technology industry, with a background in delivering innovative & engaging live events. Andrew has a wealth of experience in producing engaging content, from live shows and webinars to roundtables and panel discussions. He has a passion for helping businesses understand the latest trends and technologies, and how they can be applied to drive growth and innovation.