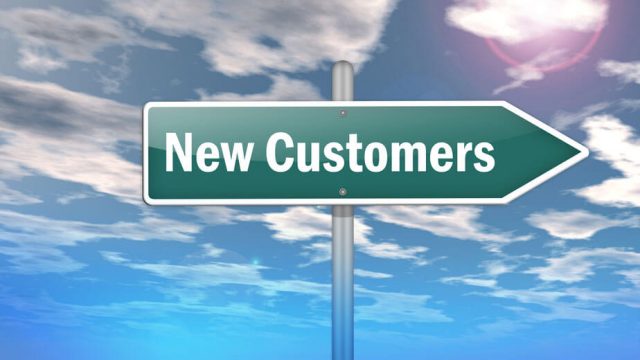 When it comes to cloud computing, most business leaders will look to the promised benefits of a more productive workforce as a primary reason for adopting the technology. It's a trend that's impossible to deny as more and more businesses make the transition each year. Research shows that while spending on public cloud services reached just under $50 billion in 2013, expectations are for that spending to rise to $107 billion by the year 2017.
In other words, companies see the future of their operations in the cloud, and the reasons for this go beyond more productivity and greater efficiency. Many companies see cloud computing as the way to net more customers.
Customer Relationship Management
Perhaps one of the most notable ways that cloud computing can help businesses acquire more customers is by helping each business gain a greater understanding of them. This is most commonly seen in customer relationship management (CRM) platforms and software. A number of companies, like Salesforce and NetSuite, have taken customer management to the cloud, offering their expertise and services in helping businesses organise and gain insights from customer data.
Spending on public cloud services reached just under $50 billion in 2013, expectations are for that spending to rise to $107 billion by the year 2017.
Using these cloud services provides companies with the tools to place context around customer relations, helping them understand many of the nuances surrounding those relationships and giving them a new view of what drives a customer's passions and interests. These insights not only lead to customers staying with companies for longer periods of times, they help organisations develop new ideas and innovations which can then attract new customers, helping businesses grow and thrive.
Customer Support
Using the cloud also enables businesses to provide new dimensions of customer support. As mentioned above, CRM software gives new insights into customer behaviour and interests. This in turn can fuel how businesses provide customer support. In many cases, companies are opting out of using giant call centres and following a predetermined script for whenever customers need help. Instead, they are using the cloud to offer individual support and responses.
This is especially important in an age where customers have higher demands and usually expect instant help whenever they need it. Cloud computing platforms also ensure customers can receive that help from multiple devices. For example, if they're experiencing a problem on their smartphone, they can still use a tablet or laptop to get the help they need. Having improved customer support can create goodwill among customers and, in effect, lead to a good reputation for a company, in turn leading to more customers.
Innovative Services
Years ago, companies were asking basic questions such as, "What is cloud computing?" Now the questions have evolved to ones like, "What new things can cloud computing help the company do?" As the use of the cloud has become more prevalent, organisations are finding new ways to utilise cloud computing for their advantage. Indeed, one of the benefits of the cloud is how it can help companies of all sizes develop new services to offer their customers.
In a recent survey, 70% of adults said that it is important for companies to offer mobile apps. Without cloud computing, this would be extremely difficult for businesses, particularly smaller organisations with limited resources, to offer. But since cloud providers can offer software, storage, infrastructure, and platforms for other companies to take advantage of, new services like mobile apps are within the realm of possibility.
These strategies and methods only scratch the surface of what businesses can do with the cloud to attract more customers. Years from now, we may even see some of these innovations as basic, paling in comparison to what's to come. If one thing's for sure, the cloud will be a major part of the vast majority of businesses in the future. As companies learn more about cloud computing and its capabilities, they'll be able to utilise it to the fullest extent to grow and bring more customers into the organisation.