Compare the Cloud interviews Martin Wright, Managing Director of Techgate PLC to see how 2014 looks from the perspective of a Cloud Infrastructure provider.
Over the last 3-4 years we have experienced a very "confused" marketplace with regards to Cloud computing. The disruptive changes across the business and enterprise IT supply chain have been tremendous. It is in the last 18 months that we have seen businesses and customers acting in a more responsive than reactive manner with regards to Cloud adoption. The technologies around cloud services are now being broken down, explained and associated with specific, tangible business benefits. [pullquote]The technologies around cloud services are now being broken down, explained and associated with specific, tangible business benefits[/pullquote]Along with the market, Cloud providers are now maturing in terms of articulating their positioning and offerings. Customers now talk about their real-life implementations that have delivered specific and provable benefits. Of course we are not "there" yet and important changes will continue to take place across the cloud computing arena.
How does this compare to the rest of Europe?
The rest of the Northern Europe's cloud computing market seems to follow the same trends with no (or little) delay as the UK market. In general, we believe there is still a big opportunity for European providers when addressing the European market, as the majority of services, are still provisioned from US-based companies which often does not sit well with customers who are headquartered in Europe.
Are there any trends in the Cloud market occurring at the moment – what are you noticing, from a customer buying point of view?
I think customers have become more realistic with regards to cloud services. Their education and knowledge levels have increased significantly, compared to previous years, and this is very evident when we talk to them, as they are much more informed and many times know exactly what they are looking for, which was not the case previously. Again, not so long ago, we were treating "the Cloud" as some sort of panacea in IT that solves all problems. Now we talk about Hybrid Cloud strategies and implementations, critical applications that run on premises but which integrate with Public Cloud services, or off-premises Private Clouds that provide automated failover capabilities.
Customers essentially understand that it makes sense for some parts of their traditional IT to be migrated and outsourced to newer types of services.
What challenges are you seeing for the end consumer for using Cloud and security, and how would you feel they could be dealt with ?
I think customers are much more demanding than before with regards to Cloud solutions and their security – and this is a very positive interaction for the whole industry. Security, data domicile concerns, availability. Customers essentially understand that it makes sense for some parts of their traditional IT to be migrated and outsourced to newer types of services, but they will not – and they shouldn't – compromise on the way they should be run. Probably the most important part of this is security and customers should ask all the right questions from top to bottom with regards to what they are getting. All the cloud services (especially IaaS ones) are not the same in terms of the underlying data centres, network, physical security and hardware quality etc and, of course, they do not address the same requirements and audience.
Providing enterprise-class solutions is one of Techgate's key positioning pillars and a true market differentiator for the company and our clients. We have made significant investments, in both time and money, to gain important accreditations such as BS25999 (Business Continuity) and ISO27001 (Data Security) to give the customer complete reassurance that we are doing everything to ensure the availability and security of their Cloud systems and associated data. The fact that we own and manage our own data centres and network means that we can provide the customer with guaranteed, "end-to-end" levels of service delivery and management.
How do you see the commodity Cloud players positioning themselves over the course of 2014? (AWS, Google, etc)
The larger, global players in this market will continue to compete on the key elements of keen price-points, self-service capabilities and minimal time-to-market. As a larger proportion of the higher end small to medium size businesses and the larger enterprise customers start to move more and more of their applications and functionality outside of the organisation, the penetration of commodity services will, undoubtedly, increase.
However, this trend will apply to specific, less business-critical parts of an organisation's operations. The majority of critical applications and functionality will require consulting and design engagement and customer specific system builds, things that the larger providers will not, currently, do. In essence, enterprise applications will continue to be pushed externally, but in the form of bespoke Private/Community or Hybrid Cloud implementations.
What, in your opinion, are the most important factors when considering a cloud provider for the following – For hosting?
We believe the most important quality during an engagement with a potential customer is the level of flexibility that the supply side can provide in order to address and accommodate customer specific requirements. With regards to Cloud infrastructure offerings, there are many Public Cloud solutions that are more than capable of handling applications that currently run on over-specified, expensive dedicated on-premises environments. However there are many scenarios where providers are trying to shoe-horn customised applications into the wrong platform. The capacity for the provider to customise their infrastructure to build and provide bespoke hosting solutions is, undoubtedly, a competitive advantage. Paired with that advantage comes maintaining high-quality data centre infrastructures across all layers from the network, to the switches and storage devices.
For Business Continuity (BC) purposes?
With regards to sourcing BC and Disaster Recovery as a Service (DRaaS) providers, and on top of the factors already mentioned, customers should be looking for a supplier with proven experience, backed up by customer case studies, and a wide portfolio of purpose-built BC & DRaaS services that can deliver integrated solutions. For example, building Cloud backup and DRaaS platforms and all the supporting processes and procedures is a whole separate business model and cannot happen overnight.
The technical and administrative ability to deliver business critical BC and DRaaS services and bring systems online when really needed is something that only comes with experience. Also, look for a company that takes its own BC planning seriously. For example Techgate has invested much time and effort in achieving the BS25999 accreditation, the British Standard for business continuity, across all its locations and operations, something that very few other providers have done.
For Security?
Security is a concept that should be incorporated into all types of IT offerings and not just with Cloud solutions, but in every IT building block. Security should be a prerequisite and falls in-line with all the other factors that should influence a buyer such as data domicile, system flexibility, performance and availability.
Making a visit to a provider's data centre together with carrying out due diligence on their networking infrastructure and asking for relevant case studies is always worthwhile. For example, a provider that specialises in Business Continuity solutions and has experience in running critical applications and production platforms for high-profile customers/government, should be more than able to deliver military-grade secure solutions. However, make sure that the provider can back all this up with the right accreditations and, undoubtedly, the bench mark here is ISO27001, the International Standard for Data Security, again something which Techgate has invested much time and effort to achieve and maintain on an ongoing basis.
From a B2B perspective, how do you see the channel reseller market evolving over this year?
The channel reseller market has undergone many changes over the last 18 months. More and more players coming from the distribution side are investing in building "reseller-friendly" Cloud platforms and services to push to the reseller community.
Traditional resellers (system integrators, IT support companies etc) are now more and more pressured to switch to recurring revenue streams and offer Cloud services something which they, undoubtedly, must do. They can do this via partnering with Managed Service Providers (MSPs) with reseller-friendly expertise and business model, such as Techgate, or via consuming off-the-shelf services from distributors, or building platforms themselves. On top of all of this, more and more hardware vendors are now also offering Cloud services either directly to end-users, or via the channel or a combinations of both.
Techgate has been partnering with resellers since its very beginning in 2001 and, currently, has more than 200 resellers successfully selling its services. However, with all the changes to the IT industry, wrought by the Cloud, the markets pressures on the traditional IT resellers are now extreme, but it is important that resellers embrace those market changes. We believe that, by working closely with our resellers, in order to provide customer specific Cloud solutions, often using a combination of customised and "off the shelf" services, it is possible to carve out a good business model for both the reseller and the MSP.
Traditional IT reselling, or just selling commodity Cloud services, will not be viable routes forward for many IT resellers, especially now that multinationals are competing with them directly for the business. Businesses, such as Techgate and its resellers, that have a real understanding of the business benefits of Cloud, in all its forms, combined with a real "go to market" strategy, backed up with proven services and solutions, will maintain and grow their market share.
General sum up on how Techgate are positioned in the market place and achievements over the last year (growth, what Techgate specialise, etc. )
Techgate's core positioning has not changed over the last years. We are Business Continuity and Disaster Recovery specialists, providing enterprise-class, trusted IT infrastructure services. However, as the marketplace is heavily transforming, we have been changing as well, for example by adopting new Cloud technologies and harnessing the benefits of new hardware innovations into our solutions, and, at the same time, recognising and embracing the changes to the supply chain of the industry.
We understand the confusion around Cloud solutions and our approach is a more down-to-earth, realistic one, with regards to what you can and, equally, cannot do with Cloud and implementations and this is an approach our clients really seem to appreciate and value. We feel that what has been missed for quite some time with regards to Cloud computing is honest, well informed conversations with customer, which is exactly where Techgate's strengths lie.
With regards to last year, we worked hard on winning important high-profile, enterprise customers, such as the Advertising Standards Authority (ASA), building bespoke solutions that fitted exact customer requirements. Naturally, we did a lot of projects around DR requirements but saw an increasing demand for high-availability and hybrid production solutions. All of this resulted in a very substantial growth in our revenues from Cloud services that far exceeded any decline we may have seen in traditional IT managed services. So in this story there is a strong message coming through.
The Cloud, in all its forms, is here and is here to stay, so make sure you embrace it before it passes you by.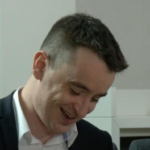 Andrew McLean is the Studio Director at Disruptive Live, a Compare the Cloud brand. He is an experienced leader in the technology industry, with a background in delivering innovative & engaging live events. Andrew has a wealth of experience in producing engaging content, from live shows and webinars to roundtables and panel discussions. He has a passion for helping businesses understand the latest trends and technologies, and how they can be applied to drive growth and innovation.