According to a study conducted by OwlLabs, approximately 69% of survey respondents worked remotely during the pandemic or are now working from home since. As remote work becomes increasingly commonplace, businesses and security experts are also required to become more innovative than ever, especially when it comes to protecting business data and personal information. Along with the rise of remote work is also the rise in cybercrime. Ranging from identity theft and phishing attacks to data hijacking, cyber crimes can result in the release of sensitive and classified information, which can cost millions of dollars or result in bankruptcy.
Knowing how business data can be protected, even with remote workers helping to run your company, is essential in today's day and age. When you are aware of potential scams, risks, and proper security measures to take online and at work, you can minimise the risk of your business becoming a target of hackers and online thieves.
Implement a Company Cybersecurity Policy
As a business owner, one of the first steps you can take to improve security for your company is to implement a company-wide cybersecurity policy. A cybersecurity policy can help to minimise the risk of a data breach or of having personal and sensitive information exposed to potential hackers or digital thieves. With a company-wide cybersecurity policy, you can integrate the following into the workplace:
Upholding of brand and reputation: Guidance for upholding your brand's image can help reduce the risk of exposing potentially sensitive or classified information to those who do not have permission.
Regulatory compliance: Depending on the industry your company represents, incorporate regulatory guidelines, rules, and restrictions directly into your company's cybersecurity policy. Abiding by local, regional, national, and digital compliance requirements can also prevent you from putting your business at risk while reducing your organisation's chances of becoming a high-risk target. When a business is operating outside of regulations or with a high-risk business model, it is much more likely to attract potential hackers or thieves who may have some form of leverage against the business owner themselves.
Productivity: If productivity is a top priority for you as a business owner, utilising a cybersecurity policy can minimise distractions in the workplace, especially when it comes to employees using tech or browsing the internet for personal reasons.
Use Firewalls, Antivirus Software and Anti-Malware, and other Technology
Incorporating updated firewalls, antivirus software, and anti-malware technologies is imperative for most businesses today, including those that hire workers who are working remotely. With the right software and security solutions, streamline the work efforts of your employees without fearing potential security breaches or hacking attempts, even when your employees are out of the office.
Choosing the right firewall protection, antivirus software, and anti-malware programs can feel confusing and overwhelming if you are unsure of where to begin. When you need to protect all of your business data, even with remote workers in the picture, consider an Endpoint security solution. EndpointSecure, a comprehensive and unified security solution from Allot, can be combined with their other security solutions, such as:
NetworkSecure: NetworkSecure is designed to protect any customers that are connected to your website or network, regardless of the devices used.
BusinessSecure: BusinessSecure from EndpointSecure is utilised for end-user devices, in the office of your business, as well as with smart appliances and to secure a range of IoT devices.
Two-Factor Authentication
Two-factor authentication is a method of managing access to a particular platform or login using two forms of identity in order to complete the verification process. Using two-factor authentication in your own business model for your remote workers is highly advisable to minimise the risks of account hacks and data breaches.
Strong and Varied Passwords
Along with implementing a company-wide cybersecurity policy, require all remote workers to use strong and varied passwords for their personal work logins. Recommend that employees do not use a password that they have used on any other website, from their bank to social media platforms such as Facebook. Request that employees use a combination of upper and lowercase letters, numbers, and at least one special character (!, *, @, etc.)
Use a Password Manager
Install and use a password manager on all of your company's computers. Password managers can include two-factor authentication or even fingerprint logins in order for users to gain access to a particular program or an entire computer. For remote workers, you can require that their work computers (desktops or laptops) include the preferred password manager. This will help to add an additional layer of security to the computers that are being used daily to access business data and important documents.
Ensure You Use a Secure Network
Whenever you access the internet, it is best to do so on a secured network, especially if you are logging into any website or application with your private credentials. As a business owner, ensure that your remote workers are always accessing your business portals and their workspace with a private and secured network. Provide your remote workers with the following tips and guidelines to ensure they remain as safe and secure whenever they are working while connected to the internet:
Use a secured private network: Always connect to a privately owned internet connection when accessing business data or important information. Ensure that your internet connection's password is strong, varied, and encrypted.
Avoid public connections: Prohibit your remote workers from connecting to any public wireless internet connection in order to work. If they prefer to work while on the go, require that they do so only with private and secured wireless hotspots or network connections.
Set clear usage policies: If you provide remote workers with computers, implement clear usage policies to ensure that all employees remain safe and secure whenever they are connected to the internet. You can also use tracking and monitoring software to detect potential intrusions or potentially intrusive IP addresses from accessing your software and business data.
Understanding the importance of developing your own cybersecurity policy alongside proper security measures is essential for a business owner or entrepreneur in any industry today. As you become more familiar with available security solutions and services that are suitable for your business, maintain your peace of mind knowing that the protection of your business data is in the right hands.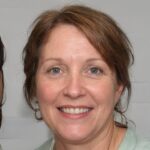 Kimberly has over a decade of experience producing content for online outlets specialising in covering high-tech news topics for publications spanning topics from security, mobile networks, and telephony news. Her helpful content informs businesses and consumers to make meaningful changes.