In the UK, nearly £535 billion of cheques were processed in 2013. While this represents a declining trend in cheque transaction volumes (to just under 720 million), over nine out of ten organisations still continue to use them.
In 2009 the Government Payments Council proposed the removal of cheques by 2018, as it was perceived to be an archaic method of payment. However, this was rejected as it caused considerable anxiety for many people in the UK, particularly those who are elderly, housebound or rely on cheques to conduct their day to day business.
CHEQUES ARE HERE TO STAY!!!
So we know that cheques are here to stay but we also know that the government wants to address the challenges with all payment methods available for individuals and business. So what are the challenges specific to cheque payments and what measures are the government taking to optimise this element of the industry?
[easy-tweet tweet="Sick of waiting for your cheques to clear? Going #digital can change it all says @james_mccaskie" user="bluebirdITS" usehashtags="no"]
The current 2-4-6 standard
Today, cheque clearing operates on a maximum '2-4-6' timescale. This means that a customer paying a cheque into their account starts to earn interest on the money no later than two days after depositing the cheque; no later than the fourth day, the customer is able to withdraw the money from the deposited cheque, but the cheque can still 'bounce'; only on the sixth day can the customer be certain that the money is theirs.
Currently, cheques are physically transported from bank branches to clearing centres where the cheque is read and cheque data is exchanged electronically between banks. Under current arrangements the paying bank takes responsibility for detecting cheque fraud. Here the paying bank can undertake an examination of the paper cheque to determine that it is genuine, has not been fraudulently altered and to establish that there are sufficient funds and that the cheque has been signed, dated and written correctly.
Click the images below for more on #Fintech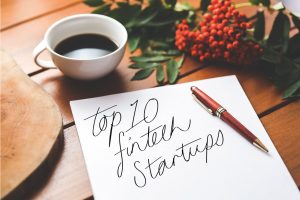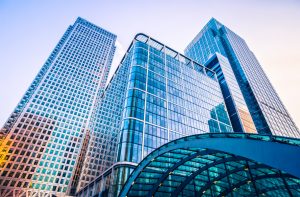 These aspects of the cheque system add delay and expense, contributing to the time it takes for cheques to clear, and the high fixed costs faced by banks and building societies in running the various centres and transporting paper cheques between branches. Please step forward the government!
Proposed 2 day clearance
As part of the current legislation, banks reserve the right to see any physical cheque before accepting or processing transactions. The government is proposing to amend that right, to reduce the road block of having to physically deliver cheques.
Cheques will still have to be written on paper cheque books issued by banks, it will not be possible for a customer to 'write' a cheque digitally on your phone. The  new proposed legislation will reduce the time to clear cheques to less than 2 days  which will ultimately reduce the costs to banking organizations, improve the service to us, the public and small businesses, and to offer a more secure and auditable trail of the payment process.
So how will this be achieved?
Step forward cheque imaging!
Cheque imaging converts the paper cheque into a digital image providing the following benefits:
Cheques cleared quicker – Cheque imaging represents the most reliable vehicle for the industry to upgrade the current '2-4-6' standard to a new maximum timescale of '1-2-2', offering greater certainty and clarity for cheque users.
Types of cheque fraud eliminated – Cheque imaging provides new opportunities to combat fraud and tackle security threats that currently affect cheque users. Due to reducing the time lag between when a cheque is written and money being moved between accounts, cheque imaging helps eliminate types of cheque fraud that could take place within this time.
[easy-tweet tweet="Going #Digital can stop cheque fraud, speed up deposits and improve cheque use overall" user="james_mccaskie @bluebirdITS" usehashtags="no"]
Fewer cheques lost – Converting the paper cheque into a digital image also eliminates the risk of a cheque being lost whilst in transit between banks, mitigating the possibility of human error in the current system that sees a percentage of cheques go missing each year.
Compliance – A fine representing 10% of European company revenue awaits those out of compliance…need I say more?
Customer attrition – Financial benefits are often not enough to keep or win customers. In truth it is about offering secure and innovative services to the population.
I'm regulated by the FCA…what do I do next?!
It's time to investigate whether your company is ready for cheque imaging. Being non-compliant with the proposed legislation could result in a fine which will represent 10% of your annual turnover (a sobering thought, right?).
In honesty, this probably shouldn't be your largest fear. With my banking customers, attrition is often the largest business challenge. Financial benefits are often not enough to keep or win customers. In truth it is about offering secure and innovative services to the public.
After investigating this, I would recommend reviewing the Gartner Magic Quadrant for Enterprise Content Management. Review carefully and then get in touch with me if you have any questions.
If you have any concerns about implementing cheque imaging or content management solutions, please feel free to get in touch with me on [email protected] or on twitter @james_mccaskie.