Unless you've been living in the wilderness with no internet access for the past few years, you will be aware that the Financial Technology market  or 'fintech' is booming. With all different areas to target from security, to bitcoin, to mobile money wallets and many,  many more, fintech startups are popping up everywhere and they are rapidly bringing exciting innovations to a multi-faceted market.
[easy-tweet tweet="Here's @KateWright24's top 10 #Fintech companies to watch out for in October 2015 " user="comparethecloud" usehashtags="no"]
So, who should we be keeping an eye on as we approach the final quarter of 2015?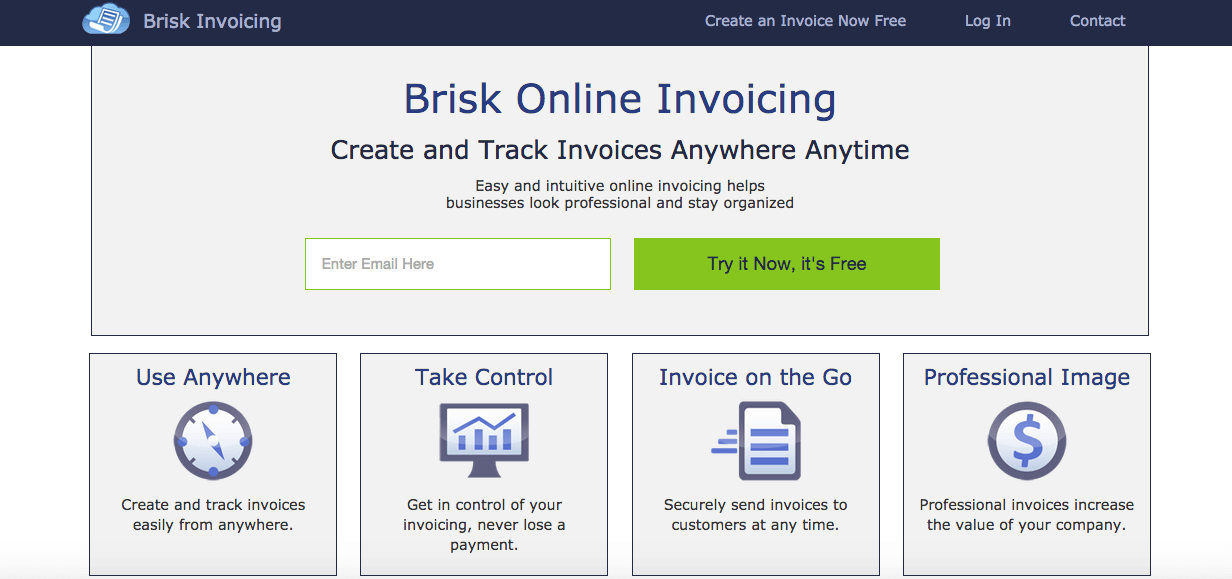 Brisk Invoicing provides a user-friendly online invoicing platform. It is ideal for small companies and start ups who do not have an accounting department, and need a simple low-cost way to manage their finances.
The platform is easy to navigate around and is focussed on ensuring that no payment goes overlooked. Brisk Invoicing automatically saves payees, schedules regular invoices and sends the invoice with a professional tailored design to reflect your company's image. And that's not even the best part – you can use the service for FREE! Follow the link above to give it a go.
2. Osper

When I was young, I had to learn the value of a pound with £5/week in pocket money, cash in hand and a little notebook where my mum kept track of what I'd spent. Oh, how times have changed! Now young people can learn to manage their finances with the likes of an Osper bank card and app designed for those aged 8-18 years to teach them financial responsibility.
The card works anywhere that accepts MasterCard payments and the young person can keep track of their spending and balance via the Osper app on their smartphone. Parents/guardians can load money directly onto the card, via the app, and can set up regular payments e.g. pocket money. They will also get a notification if a payment is declined due to insufficient funds. All of this comes at the extremely reasonable price of £10 per card per year – you can even have a 3 month free trial, if you're still not sold.
[easy-tweet tweet="Want your kids to be financially savvy? @Osper could control the future's pocket money" user="katewright24″ hashtags="fintech"]
3. Tink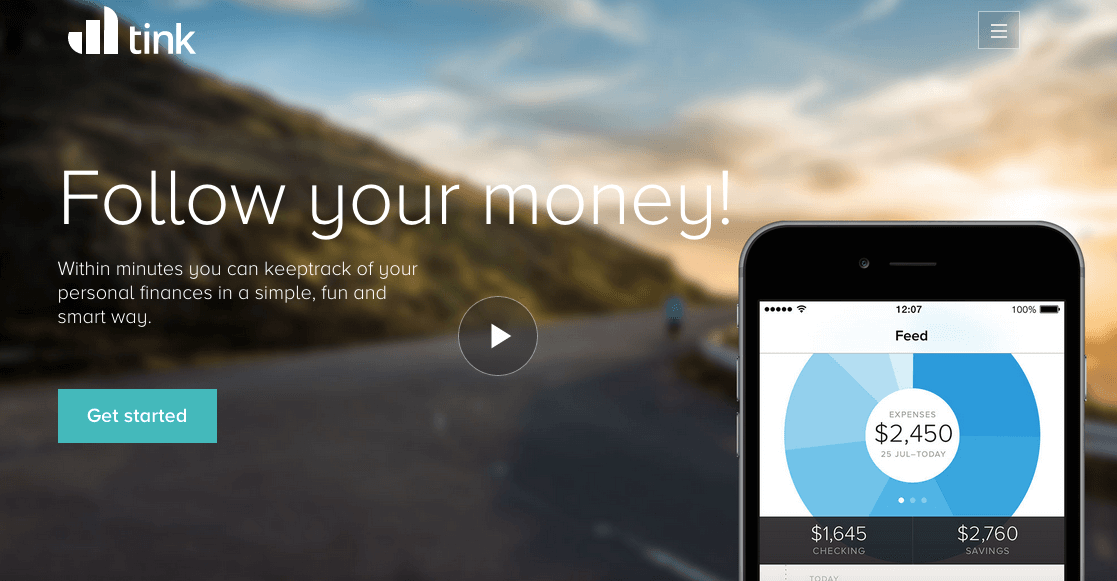 Tink is like the adults version of Osper because, although we may have decades more experience in keeping on top of money, it doesn't mean that we're any good at it! Developed in Sweden, and looking to expand across Europe, the app helps you to understand how you spend your money, by integrating your expenditure into categories.
You can tailor the app to suit your financial goals, whether this be sticking to a budget or saving for something in particular. The platform is very user friendly, to make budgeting a little more fun (ok maybe "fun" isn't the right word…but you get what I mean!) At least now you know when you're spending more on coffee and wine, rather than…y'know….rent. Thanks, Tink!
[easy-tweet tweet="Would you know if you spent more on coffee and wine than you do on rent? " user="katewright24″ hashtags="fintech"]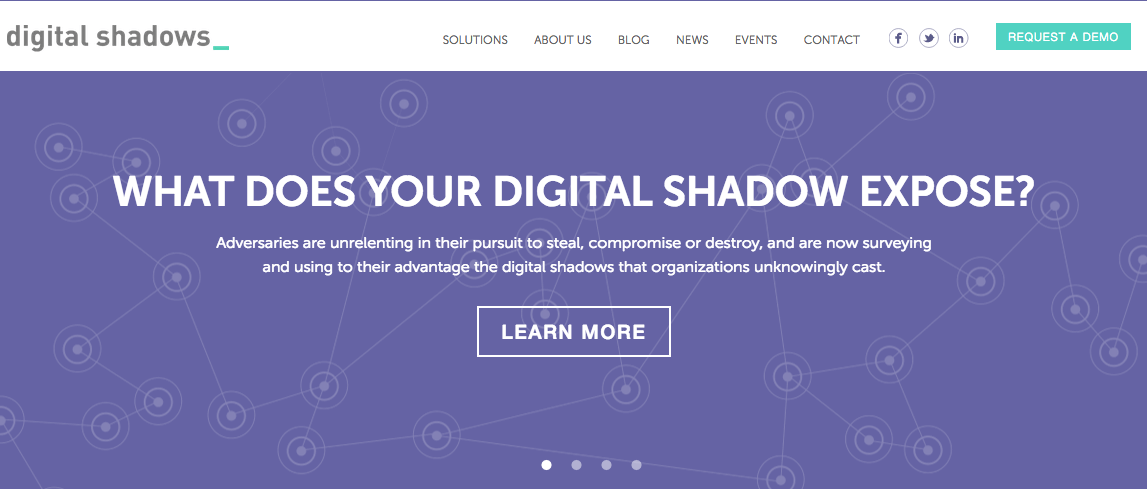 Despite the extremely exciting innovations brought to us by the fintech boom, there is a dark side to some of these services. Security breaches have become a rapidly growing concern – I'm sure you all can tell a tale of someone you know who has been the subject of hacking or fraudulent activity.
The problem is that everyone is keen to find quick, cost-effective and more manageable ways to manage finance, but at what cost? If you don't look for the most secure solution you can put yourself and your organisation at huge risk.
With that in mind, Digital Shadows is designed to put your security fears to bed. It analyses your digital footprint and highlights potential threats, whether this be loss of sensitive data, compromises to your brand's integrity or hackers. They are based globally, and able to support more than 27 languages with their software – now is definitely the time to invest in safeguarding your business.
5. Jumio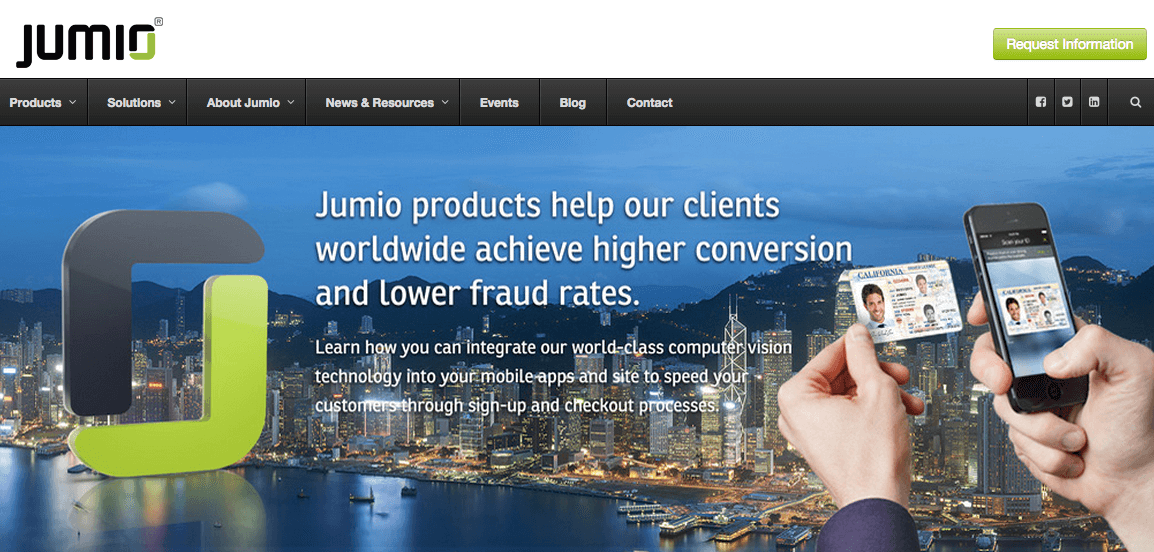 Continuing in the theme of security, Jumio specialises in identity management and credentials verification to reduce fraudulent activity. Bringing on new clients is all well and good, but companies need to ensure that they know their clients are legitimate. Jumio is PCI Level 1 compliant and consistently carries out security audits to ensure they are always at the top of their security game. With a portfolio of clients including AirBnB, Easyjet and United Airlines, Jumio are set to make a big impact in the online security market.
6. Adyen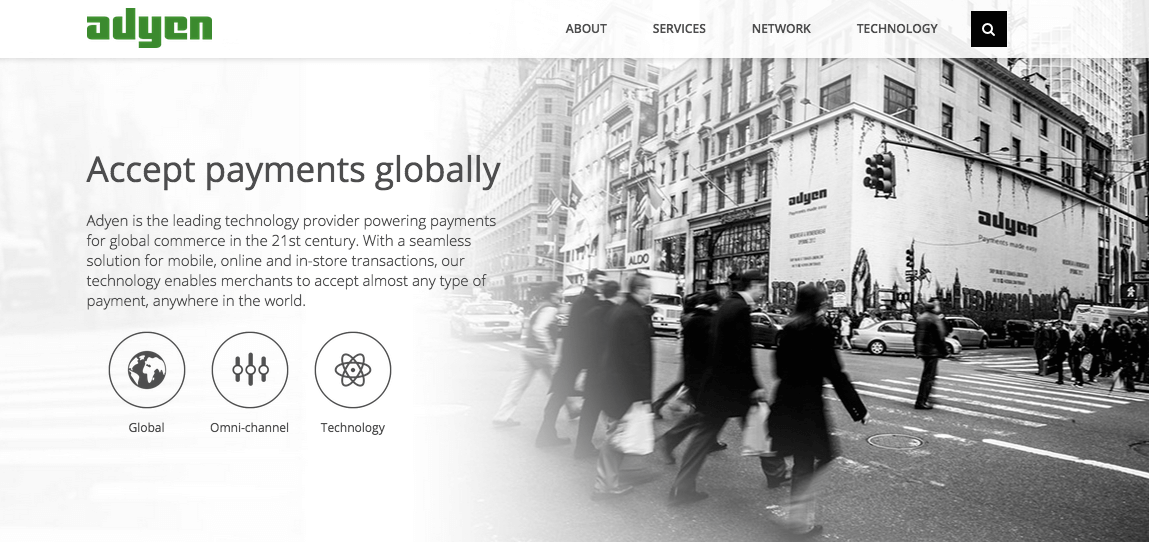 Technological advances over the past 20 years have simplified international business – now anyone can set up a global business and operate across borders. However, there are still complications, one of which is the transfer of money across international borders. Different currencies, exchange rates, international fees and payment delays can create unnecessary hurdles in operating business.
Adyen aims to provide a streamline solution to manage global payments, whether this be online, mobile or in store transactions. Adyen can accept almost any type of payment across the world and it does with risk management at the forefront, so you can rest easy that transactions are secure.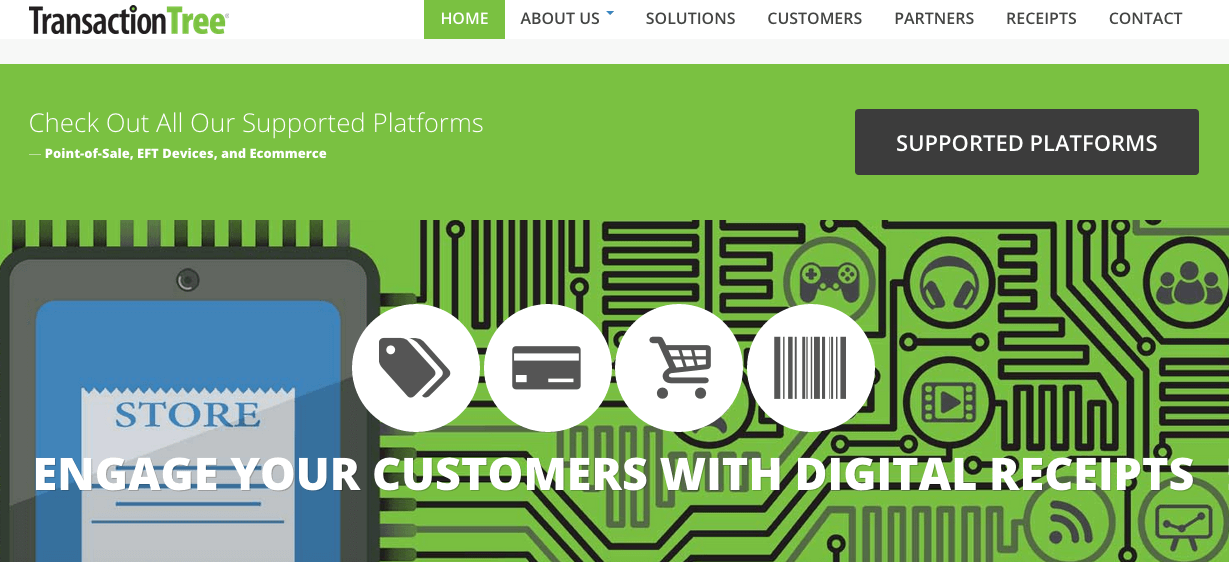 As we move more and more online, the world is gradually going paperless. Transaction Tree champion this with their digital receipt service for the retail industry. Although receipts serve their purpose, we all hate that monthly clear out of our wallets/purses/handbags/pockets where we seemed to have accumulated hundreds of pointless receipts – so why not go digital?
Not only are e-receipts cost effective and environmentally friendly, but they have an added purpose for companies to capture customer information for analysis. With their email address, organisations can communicate with their customer base through digital marketing. If used effectively, Transaction Tree can offer a great opportunity to its clients.
8. Atom Bank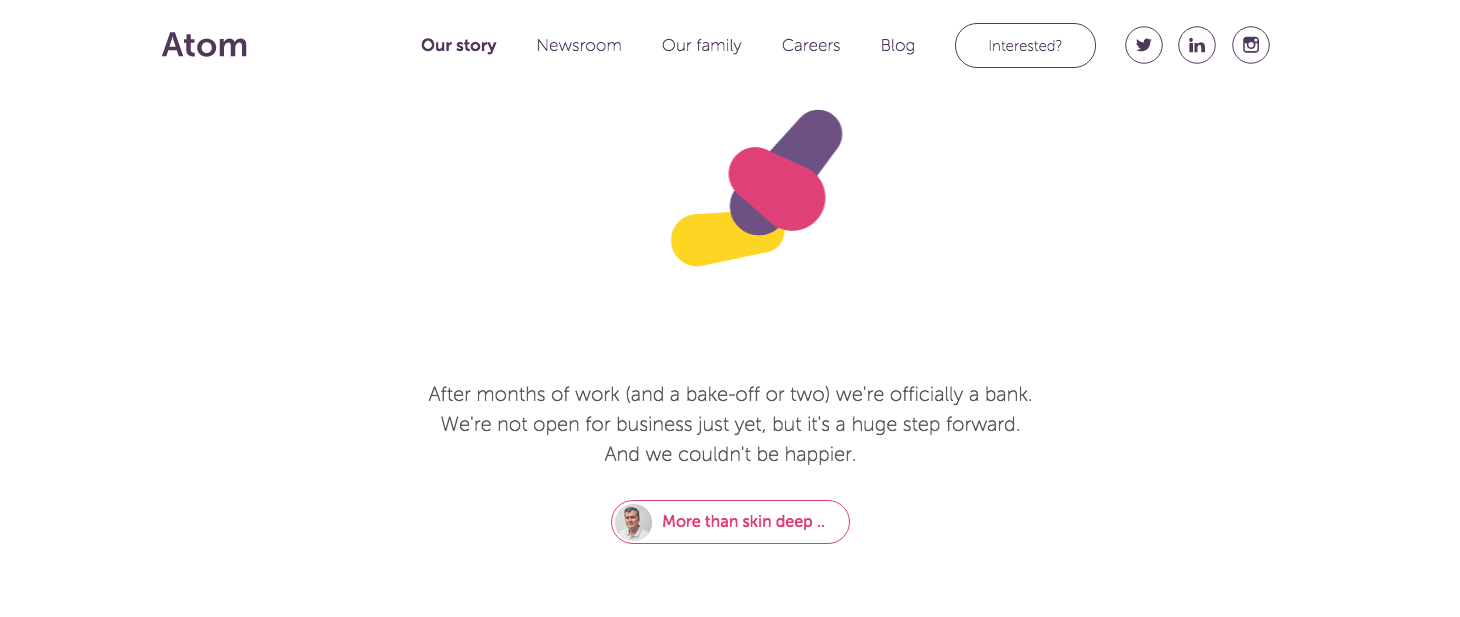 AtomBank could be the top one to watch over the next 2-3 years. They are not open for business yet, but have just recently received their full banking licence. 
The concept of AtomBank is a banking system that operates completely online. There are no branches, just an app on your phone. The Guardian has already coined them the "Uber of banking". With all their energy focussed on the digital experience and using business analytics, AtomBank can adapt their banking per user to personalise your banking experience. 
The team was assembled by Anthony Thomson, the guy who got Metro bank off the ground. If AtomBank can live up to all it's hype once it opens for business, then it would be a really game changer in the banking market. Watch this space…
9. iZettle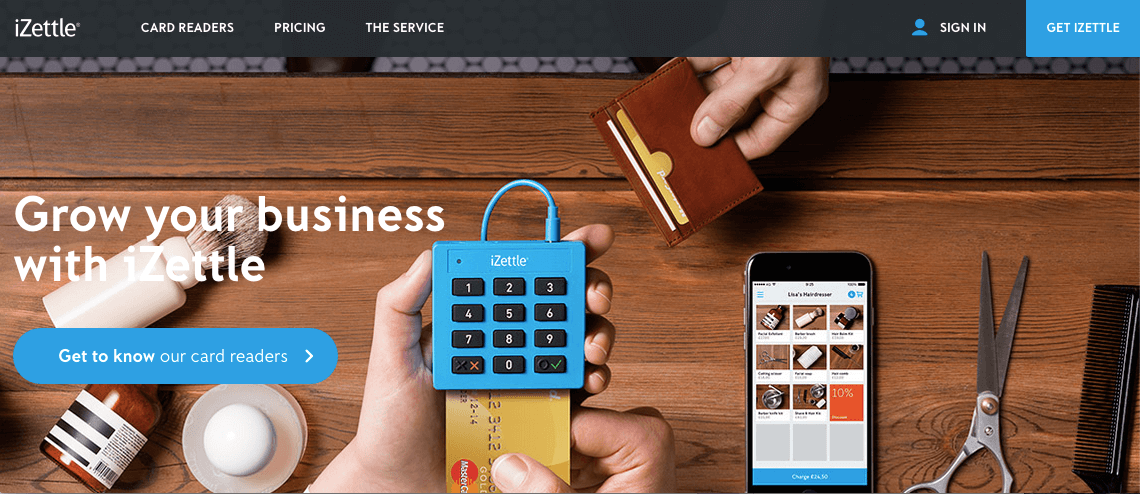 iZettle have developed card readers targeted at small businesses. Their card readers are secure, small (pocket friendly!) and easy to set up. The card readers can work with any smartphone device or you can get ones to hook up to a cash register. They are particularly beneficial for those who have non-static businesses e.g. driving instructors, food vans and market sellers. Finally those on the road can move into the 21st century without the risk of losing business to customers who aren't carrying cash.
You can even get their Card Reader Lite for free! They are based in Stockholm but trade internationally across 11 countries including the UK, Mexico, Scandinavia and Spain.
10. Aire Score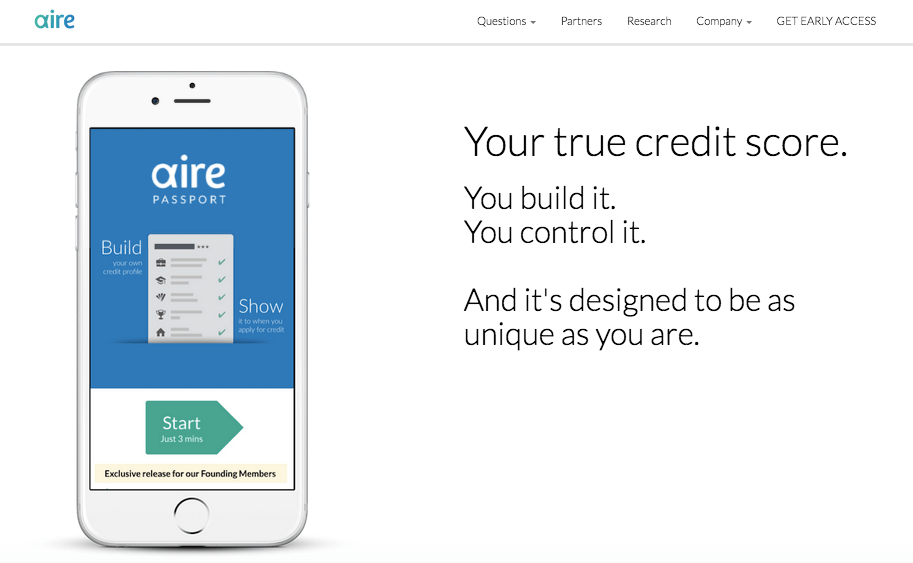 Aire helps to build your credit score, as do many other companies out there, however Aire specialises in supporting those that maybe struggle to build their credit history e.g. students, migrants and those in the military, who either do not have much history to pull up, or their credit history is based in another country. It can be extremely difficult to apply for a rental property or even get a phone contract without a strong credit history. Aire can support these people with building their 'banking resume'.
You submit the data to build your case and Aire will compile your credit history. Aire believes that everyone should have fair access to finance and they have already built a strong following with their software being discussed by the likes of TechCrunch, The Guardian, FinExtra and TechCity News.
[easy-tweet tweet="The #FinTech market is on the rise and now is the time to be engaging its services" user="katewright24″ usehashtags="no"]
So, whether you are an investor looking for a new opportunity, a consumer looking to benefit from a new financial service or a startup looking for inspiration, it is clear that the FinTech market is on the rise and now is the time to be engaging.
If you are interested in learning more about FinTech then check out some of our latest articles below: