Due to a desire to combat catastrophic climate change, businesses across the globe are trying to innovate and identify new policies, standards, laws and regulations to allow a concerted effort to be made within their business practices. But despite this, a lack of agreement on a unified strategy to combat it continues to limit progress. Minimising or removing employee commutes is one of the most effective ways for businesses to reduce scope 3 carbon emissions, but this can only be achieved if companies provide a truly effective and engaging digital workplace experience for every single employee, insists Dave Page, Founder & Chief Strategy Officer, Actual Experience.
Conflicting Approaches
The isolated and individualistic nature of businesses globally is posing a significant hurdle in achieving meaningful progress in supporting climate change goals One clear example of this can be seen in corporations pushing employees to come back into the office at least three days each week, a policy that is totally at odds with the need to reduce carbon emissions. Why are companies encouraging more face-to-face meetings – often overseas – and attendances at conferences in different countries, when this escalation in business travel inevitably contributes significantly to a company's carbon footprint?
Add in the carbon emissions associated with offices, including cooling, heating and lighting, and Working from Home (WfH) offers a clear opportunity for businesses to reduce its energy consumption – even if it is only by mothballing certain unused areas or floors within a building.
Both investment and reputation is increasingly predicated on not only pledges to minimise carbon emissions, but tangible evidence of progress toward the United Nations' 17 Sustainable Development Goals (SGDs) and regulatory plans to enhance and standardise climate related disclosures for investors. So why are so many businesses still failing to grasp the value of an effective digital working environment to its Environmental, Social and Governance (ESG) strategy?
Embracing Changing Employee Values
What makes this reluctance to change even more surprising is that employees are already on board with this shift in working experience. Each employee may have their own reasons for preferring Work from home (WfH) to the commute or a collaborative video call to the flight to a different country, but this is a corporate win: win situation.
Encouraging employees to alter their behaviour in order to reduce scope 3 emissions is unnecessary; they have already embraced the Future of Work. Additionally, showcasing the carbon reduction benefits of this approach can earn significant praise from environmentally conscious younger generations.
Rather than resisting this change, companies should be prioritising the delivery of a high quality digital human experience that accelerates and encourages this changing behaviour. This entails investing in a digital workplace to enable seamless remote work for all employees, ensuring a compelling virtual experience for meetings, even with international clients. The focus should be on swiftly recognising individual experiences to maintain consistent engagement and productivity across the workforce. But in order to do this, it is essential to understand and gain an appreciation of each employee's unique individual experience, in detail and continuously, and use that insight to firstly reveal and address any areas of digital inequality and then build on the quality of experience to create an even more compelling digital workplace experience.
Conclusion
An effective digital workplace should foster cultural change, empower employees to demonstrate the value of remote working to management, and offer tangible carbon reduction metrics for the ESG team. Armed with proper insight into employee location, it is simple to track activity and demonstrate change. How frequently do employees commute to the office or remote working hubs? Does this involve travelling overseas? By employing standard carbon emission figures, companies can quickly evaluate the present situation, gauge the influence of digital experience improvements on employee behaviour, and showcase year-on-year enhancements. The substantial carbon emissions from daily commuting, compared to those primarily working from home, highlight the compelling reduction in scope 3 emissions that can be achieved through an empowered digital workplace. All of this raises the question: when will companies acknowledge the significance of integrating ESG strategic thinking into all aspects of their business decisions?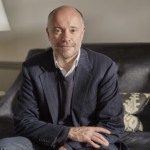 Dave co-founded Actual Experience in 2009, leading it, as CEO, though its early VC funded days as a private company and, for 8 years, on the London Stock Exchange as a public company. He focuses now on strategy, partnering and communication. He has advised on multinational corporate business systems, with roles in enterprise, outsourcing, software and hardware companies. Dave was the founding member of the management team at Nexagent, a venture funded software business acquired by EDS in 2008. In 1998, Dave established and led the Consulting team for the $1 billion European Service Provider line of business at Cisco. Before this, Dave worked at IBM Global Services, BT Global Services and NatWest on numerous aspects of corporate digital technology.