Over the past decade we've witnessed exponential cloud growth as organisations flocked to the cloud, but it appears the industry is witnessing a slowdown. While hyperscalers Amazon, Google, and Microsoft all posted double-digit growth in their cloud divisions for Q4 2022, this rate was lower than in previous years. 
With its ability to rapidly scale up or down, businesses were quick to embrace the cloud at its peak, with the most forward-thinking adopting a cloud first approach. For many organisations the migration to public cloud was not only driven by the promise of greater scalability, but expected cost savings, with IT departments expecting to pay for what they needed when they needed it. The problem is that a lot of IT departments over-provisioned capacity and/or have not been consuming cloud in the right way since.
Time to rethink cloud strategy?
The result is that cloud costs have skyrocketed – far exceeding IT departments' expected budgets in many cases and resulting in businesses experiencing what VMWare call 'Cloud Bill Shock'. The much-anticipated economies of scale from the hyperscalers have yet to materialise; and AWS, Google and Azure are no longer able to compete on price with on-premises solutions. So, against the backdrop of rising inflation and economic uncertainty, it's natural that businesses are re-examining their cloud investments and, in many cases, taking the decision to reverse their cloud migrations. And this isn't only driven by cost, but good governance.
So, is the age of the cloud first strategy over? Are we about to witness a large-scale repatriation of workloads back on-premises? While this may be a little extreme, businesses today are certainly beginning to question whether they need to move everything, or indeed anything, to the public cloud. Many organisations that initially rushed to migrate lock, stock and barrel are now back-pedaling, or at the very least exploring a hybrid model of public cloud, private cloud and on-premises. And while some analysts predicted that rising interest rates would result in a slowdown in cloud spending, could it be that the current economic climate is now the catalyst for a much-needed rethink and possible overhaul?
Rightsizing to avoid counterproductive cloud costs
There's no question that cloud has radically transformed IT and businesses over the last decade, and the adage: 'don't throw the baby away with the bath water' should be applied here. Reverse cloud migration is not as simple as putting everything back on-premise, and the business case doesn't necessarily support this either. The agility of public cloud has always been its greatest value proposition – something we witnessed during the COVID-19 pandemic. However, businesses must recognise there are far better ways to manage cloud costs which also take into consideration how IT as a whole can be best optimised within the organisation.
The truth is that businesses have been overspending on cloud largely due to inefficiencies in usage, rather than because they are overusing resources. With various sources suggesting that around a third of cloud spend is wasted, it's fair to say that utilisation has been mismanaged. This is costing businesses millions of pounds each year, resulting in them losing much of the value that cloud solutions promised in the first place. With Gartner predicting that more than half of IT spending will be in the cloud by 2025, there's an even greater need for cost transparency and optimisation today. 
Translating technology investments to organisational value
Cutting back on cloud spending does not necessarily mean cutting back on cloud usage – it's all about fostering good cloud health practices and/or introducing a cloud centre of excellence within the business to help manage cloud provisioning, not just within the IT department but across the various teams and departments within the organisation that procure and consume cloud services. The mechanisms, processes, and policies of FinOps – the financial operating model for public cloud consumption – can help solve cloud cost utilisation issues, putting the responsibility in the hands of the practitioners and helping create responsible cloud users, but it can only go so far in translating technology investments to organisational value.
To truly understand and manage the business' technology footprint and enable CIOs and CFOs to account for, analyse, control and optimise IT costs, as well as communicate their value internally they need a 'single (data) source of truth'. Often described interchangeably, IT Financial Management (ITFM) and Technology Business Management (TBM) are complementary disciplines to FinOps that help improve an organisation's outcomes, particularly where IT spend is large and complex, by mapping technology assets and resources to business impact. The C-suite not only needs a top-down overview of compute, infrastructure and storage costs, regardless of whether it's hosted in the public cloud, private cloud or on-premise, but other business-critical IT expenditure, such as labour costs, hardware, and facilities and power, to deliver the right transparency and charge back to the business. 
The marriage of FinOps and ITFM/TBM
When it comes to cloud, the industry may be witnessing a plateau, but the reality is that cloud isn't going away any time soon. Indeed, spending on public cloud services is expected to hit $148bn (about £122bn) in Europe in 2023 and a staggering $258bn by 2026, according to IDC. Where the really interesting changes are occurring is in the evolving relationship between FinOps and ITFM/TBM to better facilitate cloud planning and forecasting, TCO and chargeback.
When costs are consistent across both disciplines, the ITFM/TBM team can assign public cloud spend data from FinOps with key business objectives to deliver a comprehensive, accurate chargeback. Conversely, FinOps can pull data from ITFM/TBM (including labour costs, hardware, and facilities and power) to deliver a fully burdened economic cost. Integrating these processes enables business leaders to compare like for like, i.e. the TCO in public cloud can be reflected in the same way as on-premise services to help business leaders make a truly informed decision about whether to cloud or not to cloud. As public cloud spend increases and becomes a larger percentage of IT's overall budget, this is critical to strategic decision-making about where workloads should run in the future.
Thomas Kopton, Lead Solution Engineer – Cloud Management at VMWare joined Oliver Lorig, International Pre-Sales Solution Architect at Serviceware to talk about how to avoid cloud bill shock with FinOps and value-orientated Cloud Cost Management. Watch the webinar on-demand here.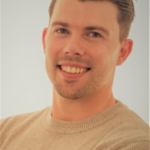 Sam Wilson is the UK Country Manager at Serviceware SE, a leading provider of software solutions to digitise and automate service processes with which companies can step up their service quality and efficiently manage their service costs. With more than 10 years' industry experience working in companies such as IT Media, Intelligent Access Limited, Hewlett-Packard, SAP and Adobe, Sam helps drive adoption of Serviceware's Enterprise Service Platform into the international market.