Jeanne Le Garrec of Hedera Technology provides a detailed insight into the constituent parts of a cloud management platform (CMP).
When it comes to cloud platforms, it can be difficult to define the differences between IaaS, PaaS, SaaS …and "CMP".  The differences between a IaaS (Infrastructure as a Service), SaaS (Software as a Service) and PaaS (Platform as a Service), are reasonably well established although PaaS can still be tricky to define without debate.
Today, I'd like to focus on another type of platform: Cloud Management Platforms.  Big IT and cloud vendors have launched their own but what is it for? And is it really necessary?
The CMP market is growing rapidly and getting more and more crowded – which is odd given that most clients we meet struggle to define what it is and what it stands for.  So let's try and clarify things:
A Cloud Management Platform is software which combines a set of features or modules which enable the management of different cloud environments.  Public, private and hybrid cloud cannot be all handled with a simple virtualisation management console.  A CMP addresses a certain list of characteristics that will be described later on. Perhaps more precisely Gartner defines a CMP as:
Products that incorporate self-service interfaces, provision system images, enable metering and billing, and provide for some degree of workload optimisation through established policies. More-advanced offerings may also integrate with external enterprise management systems, include service catalogs, support the configuration of storage and network resources, allow for enhanced resource management via service governors and provide advanced monitoring for improved "guest" performance and availability.

Gartner IT Glossary
Q: So when should you start looking for a CMP?
A: When you have to deal with performance and IaaS management issues!
Obviously you won't be checking out such platforms if you have a very small infrastructure or if you just got started in virtualisation. CMP targets enterprises with various IT demands and load fluctuations, those looking to industrialise their infrastructure and start dealing with requests from a "service" and not only "operations" point of view .
Piloting an entire infrastructure can become extremely complex, especially if you have as many interfaces as you have technologies.  We are not talking just about the ones consisting of your infrastructure (hardware, network, storage, VMs) but also your IT tools (monitoring, workflows, automation tool, etc). The value of a CMP is to gather your tools, process, technologies in a unique pane of glass to facilitate your cloud environment management. Since companies nowadays have very heterogeneous infrastructures it can be hard to think about optimisation because there are so many aspects to consider. CMP has a role to play there too.
To put it all in a nutshell, a Cloud Management Platform is a tool sitting above your IaaS to automatically organise and pilot your infrastructure. It's aimed at IT administrators, Infrastructure Manager or CTO, giving them a global view and control on their entire infrastructure.
As dealt above, there are some "must have" features required of a CMP.  Here are a little guide to help you understand what are these features for.
Self-service: This is the portal, the interface through which you log on and manage your infrastructure from. From here, it must be easy to choose your configurations and execute deployments. You have access to a list of configuration templates that you can select and customise.
Provision system images: A CMP deploys system images on underlying infrastructures. Via the self-service feature, you can have access to different kind of system images that you can choose and deploy.
Metering and billing: Cloud Management Platforms provide information on your infrastructure consumption and can edit bills based on this data. This is a crucial feature for companies wanting to recharge costs to inside services (sales, marketing, HR, accounting, developers) or for service providers/cloud providers invoicing based on customer's consumption.  You can also track your infrastructure use trend: when was it most loaded? What time of the day? Which day of the month? What time of the year? Which client? You can then adapt your business and IT with all cards in hand.
Workload optimisation and policies: All CMP features are linked and work seamlessly with each other. CMP is a tool to optimise your infrastructure usage either automatically for some CMP or as a help to decision making for some others. The idea is to manage your resources better. You can also create management policies, with instructions such as: "provision a new server every time a physical server is used up to 65%" or "add 2GB of ram when my VM resources are used up to 75%.  End result – use less energy and make your own management rules.
External tool management:: CMP will centralise your data centre technologies in one interface. Companies already use IT tools for monitoring, workflow management, deployment automation. CMP can connect to those existing technologies . Either to collect their data or to pilot them directly, "ordering them" when to execute their operations.
Service catalogs: Via the self-service portal, you can choose service templates or configurations to apply them to the service you want to launch. You have access to a list of already "prepackaged service" or you can make them from scratch. Saved as templates you can then duplicate configurations to other services.  For instance, you can start your new service (let's call it service B) with the same elements than Service A, but want to customise it because your Service B answers to different set of user needs and security matters than Service A.  Policies which can be good for your service A might not fit for your service B – for example you won't want the same type of service for your sales departments as those for your software development team.
If it takes more than 15 minutes to provision a cloud, then it's definitely not a cloud management platform!
Network and storage resource configuration: CMP will aggregate your servers management with your network and storage technologies.  You can define which type of storage or network you want to use for your service. You can create management policies as well on those elements . You can set up your storage configuration (NAS, SAN, direct attached storage, Shared bloc level storage) for each service. With CMP everything can be customised so you can purpose your services exactly the way you want.
Service governors: A CMP is a smart tool which understands how your company's IT works.  Service governors will analyse requests in order to deploy them with the right configuration and guide the request where it must be. It will analyse which user made the request and for which service. Is it a sensitive service? What are the user rights? Are there any policies linked to this user or service? Must it be deployed on a physical or a virtual machine? Is there a special type of network that you indicated that must be used for this type of service..? This feature makes sure your operations are made the way you want it to be.  It is the CMP "police officer"!
High performance management: Gathering and correlating all your policies, from your services to your infrastructure pattern use, CMPs will provision, configure automatically and deploy your services using the right amount of resources. CMP intelligence gathers all the data points into one account to guarantee performance and SLAs, to make the best out of your user experience and satisfaction.
Remember the aim is to provision and deploy services as quick as possible, without delay for your users. So, if it takes more than 15 minutes to provision a cloud, then it's definitely not a cloud management platform!

One hot topic we can expect in the CMP roadmap is hybrid cloud connectors …to be able to get [additional] resources from public cloud vendors.
If we analyse the market, there are plenty of cloud management products, the most prevalent of which are BMC, Dell , Morph, Hedera & Scalr. Some other software developers call their platform a "CMP" but do not really qualify as such.  Make sure all the features listed above are present and remember this:
A CMP manages your infrastructure from a service point of view, it gathers your IT in an "all in one" interface, and pilots your infrastructure with performance and optimises targeted operations.
It complements a virtualisation platform vendor and DOES NOT replace it.  Concerning the future, one hot topic we can expect in the CMP roadmap is – without any doubt – hybrid cloud connectors and their management, in order to be able to get resources from public cloud vendors when resources are temporarily missing.  Let's wait and see how that will evolve.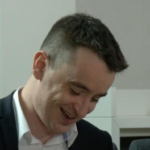 Andrew McLean is the Studio Director at Disruptive Live, a Compare the Cloud brand. He is an experienced leader in the technology industry, with a background in delivering innovative & engaging live events. Andrew has a wealth of experience in producing engaging content, from live shows and webinars to roundtables and panel discussions. He has a passion for helping businesses understand the latest trends and technologies, and how they can be applied to drive growth and innovation.