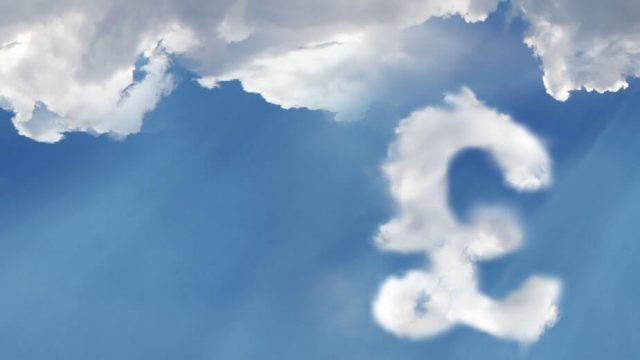 How do you sort the wheat from the chaff? What questions should you be asking to ensure you get all the cloud benefits you're hoping for?
Let's consider three key areas that make the really good cloud providers stand out.
Datacentre(s)
Ideally you'd want your proposed provider to have more than one and to be replicating your data seamlessly between them so that in the event of a failure they can switch you over quickly. Of course, not every service you buy has to be "always on" so think about the impact of service downtime and make a judgement appropriate to what you're buying.
Always ask what Tier datacentres they use. DCs are categorised 1 to 4 with 1 being the lowest quality. The box below illustrates one reason it matters:
| | | | |
| --- | --- | --- | --- |
| Tier | SLA Maximum | Annual Downtime (Mins) | Cost to supplier |
| 1 | 99.671% | 1,729 | £ |
| 2 | 99.741% | 1,361 | £ |
| 3 | 99.982% | 95 | ££ |
| 4 | 99.995% | 26 | £££ |
What is this telling us? That in a Tier 2 datacentre facility you can get almost a day in downtime each year and they'd still be within their SLA. You're smart so you've also realised that there's no way a cloud provider based in a Tier 1 to 3 datacentre can deliver a 99.99% SLA, because the datacentre itself can't.
If your service comes from a Tier 4, that's a good sign. The provider has invested a fair bit more for that small uptick in reliability so you know he's committed to quality. And you want quality, right?
Geography matters too – EU organisations have to comply with EU legislation on EU customer data and the main plank of this is that data may only be processed by, or shared with, organisations with similar compliance regimes. Generally that will exclude all services delivered from the USA, including email. Just because you're emailing a company across town it doesn't mean that your email wasn't processed by a server in the US .. or indeed anywhere in the world.
To be 100% safe: if your customers are based in the EU then you want an EU datacentre to ensure compliance with legislation. There are exceptions of course, but follow that simple rule and you won't go far wrong.
One final thing – you should be able to verify that a provider's datacentres are ISO27001 certified. This means that they are accredited to a recognised international standard in information security. ISO has to be maintained so you know that your provider is being regularly audited to stay compliant.
Financial Stability
Let's assume your whole IT infrastructure is moving to the cloud. What would you do if in 12 months time your supplier went bust and you had to scramble to recover your data? We recommend some basic financial due diligence early on, to save yourself potential stress later.
For private companies, check out their records at companies house. Are their filings complete and up to date? Download the accounts; are the shareholders funds and retained profit figures increasing year on year? Do they have any cash?
A plc must publicise their accounts, so look at the website. Are they making a profit? How much cash do they have? Is it increasing or plummeting?
Be objective. Compare their accounts with yours, can you extrapolate their financial condition based on what you know about your own business? Are they sound?
Finally, think about how they describe their business. For example, If they claim to deliver 5,000 hosted desktops then they're probably a £4m turnover business. Do they look and feel the size they claim to be? If not, why not? Would they big themselves up if things were going well?
"Cheap" and "Good" are incompatible
For Hosted Desktop the basic license requirements are the same for everyone. All the service providers pay the same to Microsoft, Citrix et al without exception. On top of the basic license charges each cloud provider makes a charge for the datacentres, support, hardware and an element of profit. Net result? On a like for like basis, you shouldn't get a final cost that varies by more than a few % between good providers.
Barring dishonesty, there are probably 3 ways to be wildly cheaper than the competition and not run out of cash:
Skimp on the datacentre (see above)
Skimp on the product delivery (better PaaS providers will deliver using Citrix which sadly costs more)
Skimp on support.
None of which should be that appealing.
The wrap-up
So, there you have it, assuming the product is a good fit, then these are the of the most important elements you should consider when migrating to the cloud:
A solvent provider with a track record that suggests they might remain solvent;
Datacentres that are tier 3 or 4, EU based and ISO27001 certified;
And finally, a price that doesn't appear abnormal.
To quote John Ruskin: "It is unwise to pay too much, but it's worse to pay too little… If you deal with the lowest bidder, it is well to add something for the risk you run, and if you do that you will have enough to pay for something better". Selecting a cloud service provider can be daunting, but applying sense and a little research goes a long way.