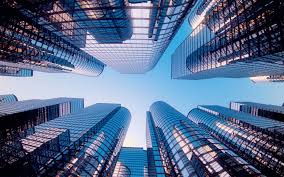 6 November 2017, Ultima, a leading provider of on-premise and cloud IT infrastructure and managed service solutions, has implemented an innovative virtual workspace solution for Systems Powering Healthcare (SPHERE), the IT services company specialising in healthcare work with NHS trusts.
The solution will see SPHERE host its IT services in the cloud, enabling it to quickly increase or decrease the number of users, and introduce new software simply while ensuring the ability to react immediately to any cyber-attacks and secure its data more effectively than previously. The solution combines both Microsoft Azure and Citrix Desktop's technologies to deliver a virtual workspace for enterprises in the cloud.
SPHERE can now quickly ramp IT user capacity up or down, paying only for what they need, resulting in better ROI and cost savings. This solution is a result of a partnership first, with Ultima bridging the gap between the Microsoft Azure and Citrix Desktop infrastructures to create a fast, simple transformation to virtual environments that allow employees to work anywhere, anytime in a secure way. And rather than dealing with multiple vendor's Ultima is providing a 'one-stop-shop' for customers.
Scott Dodds, CEO, Ultima says, "We have partnered with Microsoft and Citrix for over fifteen years and to unify these relationships means that we can help organisations transition to virtual working quicker and more cost-effectively than before. We have deep expertise and understanding of both the Microsoft Azure and Citrix technologies, enabling us to move customers to the cloud no matter how complex their legacy or bespoke platforms and applications. Our Modern Data Centre and WorkSpace offerings that combine Microsoft and Citrix technology will help customers to make the change and deliver secure, effective, evergreen IT."