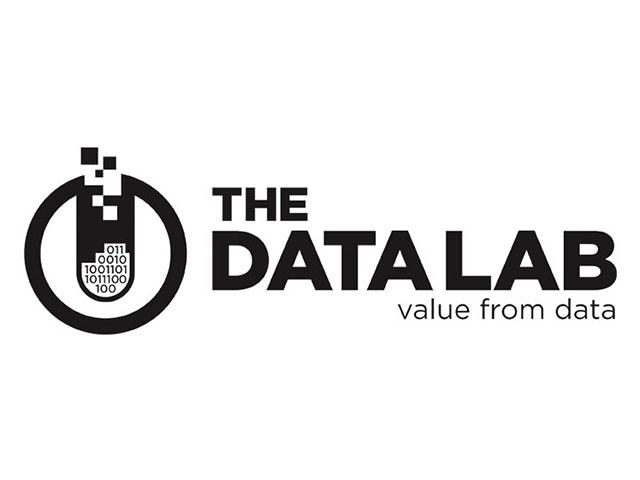 High industry demand for Data Lab funded MSc 2017 cohort – many already snapped-up
The Data Lab boosts MSc places by 45% to 130 to meet demand
Industrial placement winner helps cataracts patients' pathways
With demand for data science talent showing no signs of waning, Virgin Money, Royal London, Aquila Merkle and Aggreko are some of the private sector companies that have snapped up the cream of Scotland's newly qualified data talent crop. Data Lab MSc 2017 graduates have also already secured data roles in the public sector for organisations such as NHS NSS, Glasgow City Council and North Ayrshire Council.
One of the cohort, Ross McLean, has even started his own business, Keedo, on the back of the learnings from the MSc in Data Science he completed at Robert Gordon University (RGU). Keedo is an organisation designed to build products for the Higher Education sector.
With demand for data skills continuing to grow, The Data Lab has boosted the number of places it funds on Data MSc courses this academic year at eleven universities across Scotland from 90 to 130, representing a 45% increase.
[easy-tweet tweet="Over 500 students have benefitted from The Data Lab's education programme" hashtags="DataLab, NHS"]
The MSc programme is core to The Data Lab's aim to unlock the estimated £20bn value of data to Scotland and generate 248 high-value jobs. Over 500 students have benefitted from The Data Lab's education programme which includes the MSc, industrial doctorates and executive education programmes among other training opportunities running since 2015.
Josh Ryan-Saha, skills programme manager at innovation centre, The Data Lab explains: "The best companies and organisations are now using data to develop new products and services. They can choose anywhere in the world, so Scotland needs to have people here with the skills they need now and in the future.
"Scotland is in a good place at the moment. There is local talent here – as underlined by the appetite for the MSc programme both from candidates and from employers. We are committed to ensuring this pipeline of talent continues to flow."
Minister for Further Education, Higher Education and Science, Shirley-Anne Somerville, also commented, "Data science is an area of rapid growth around the world and we want Scotland to lead the way in meeting the demand from business for data skills talent. It is encouraging to learn there is a strong uptake among graduates for Masters courses in data science and I very much welcome this news that for 2017-18, Data Lab has almost doubled the number of places available on its MSc programme to further build on that. Improving skills, enthusiasm and knowledge of STEM subjects such as data science at all levels of school, college and university and encouraging uptake of careers in this sector are vital to both Scotland's society and our economic prosperity – this will be the central aim of our ambitious STEM strategy for education and training."
Industrial Placement Award
A fundamental element of the MSc programme is the opportunity to undertake a three-month industrial placement. Some fifty students benefited from this with a number of them then going on to be recruited for full-time rolls as a result of the placement.
Anita George, who studied at the University of Stirling and undertook her placement at NHS NSS, secured The Data Lab Industrial Placement Award.
Anita George said: "It was a rewarding project to be a part of. It was about optimising pathways for patients diagnosed with cataracts, a major reason for blindness among the elderly. To be a part of something aimed at making a real difference to the life of a person is great. There were major challenges in terms of confidentiality and the size of the project but we got there.
"While I was there I applied and got a position as an information analyst in public health for the NHS.  It is a great opportunity and another exciting phase in the journey I've taken over the past year on this course."
MBN Solutions partners with The Data Lab to help deliver the placements, and earlier this month hosted the Data Scientist 2.0 event, with The Data Lab, to celebrate the conclusion of the of MSc program's second round. The event, which included the awards ceremony, was also a networking opportunity, bringing students and industry experts together, to foster relationships with potential future employers. Paul Forrest, MBN chair says: "It was very difficult to judge as the placements were all very impressive and a mark of the quality of the data courses across Scotland. In the end we wanted to give the award to the placement that delivered the most social impact. The project on cataract patient pathways does just that. The award to Anita is well deserved."
Challenge programme
The MSc Programme also includes a pioneering year-long data challenge competition. It was won by a team of students from the University of Stirling, Robert Hamlet, Peter Henriksen and Cynthia Morel who worked with Zero Waste Scotland to analyse data from three local authorities to develop a prototype centralised data platform that will detect, predict and prevent future flytipping across Scotland – an issue that is estimated to cost the country £2.5m.