IBM has announced a new generation of data services on the IBM Cloud designed to ensure more trusted information can be applied more readily across an organisation.
We are flooded by big data. The competitive advantage this data offers is only useful you can understand its meaning and apply its insights. The faster you can do that the more likely to be ahead of the competition.
"All the data in the world is useless if you can't put it to work," said Beth Smith, general manager, Big Data, IBM. "The new cloud-born services from IBM provide data professionals the ability to deliver data with speed and confidence as the fuel for applications and analytics. The ability to source and manage the right data will help organisations keep data management streamlined, while adhering to increasingly stringent regulatory demands, and produce results and analysis of real value to the business."
Nucleus Research estimates that analytics pays back $13.01 (£8) for every dollar spent (60p) – 1.2 times more than it did three years ago. For businesses able to leverage big data insights the affect on profits and margins could potentially be huge. But the issue has often been how to work with the data.
Unlike other solutions that address only one aspect of the data problem, the new services introduced by IBM helps organisations put the data to work for their business. These new innovations will help ensure that data flows seamlessly to applications and analytics, making them portable and accessible, no matter where the data resides. They include:
IBM DataWorks – IBM DataWorks is a set of cloud-based data refinery services that shape, cleanse, match and secure data. The new services enable business users to find, use and contribute data for analysis; application developers to embed data services into new applications; and IT and data professionals to enable self-service data access and instil confidence to act on the data.
IBM dashDB – IBM dashDB is a cloud-based data warehousing and analytics service with in-memory technology built-in to deliver answers faster. dashDB keeps infrastructure concerns out of the way of critical and time sensitive analytics. A new integration of dashDB with Cloudant, IBM's NoSQL database as a service (DBaaS), allows Cloudant clients to embed analytics in their applications with a few clicks.
IBM Cloudant – IBM is extending its portfolio with Cloudant Local, an on-premise edition of the fully managed cloud database-as-a-service that enables a fluid hybrid cloud data layer that spans private data centers, mobile devices and third-party cloud providers. This ensures customers can easily reconfigure their cloud data platforms over time to optimise the cost, security, reach and performance.
The power of these capabilities could enable, for example, a ride sharing service company to improve their customers' experience by ensuring their drivers are in the right place at the right time. The company can take taxi trip information, captured in a mobile application running on Cloudant, directly into dashDB, and then use DataWorks to refine and load additional weather and traffic data to provide more insight. With dashDB, Cloudant and DataWorks working together, new insights can be leveraged to improve customer experience and grow revenue.
IBM DataWorks, dashDB and Cloudant are available on IBM Bluemix. For more information on DataWorks, go to ibm.biz/ibmdataworks.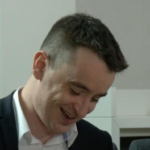 Andrew McLean is the Studio Director at Disruptive Live, a Compare the Cloud brand. He is an experienced leader in the technology industry, with a background in delivering innovative & engaging live events. Andrew has a wealth of experience in producing engaging content, from live shows and webinars to roundtables and panel discussions. He has a passion for helping businesses understand the latest trends and technologies, and how they can be applied to drive growth and innovation.