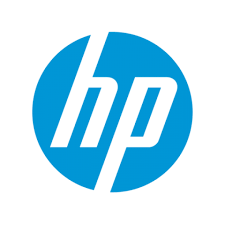 HP was the big winner as it beat off fierce competition from Dell EMC, Hewlett Packard Enterprise, iiyama and Lenovo to be crowned Best Overall Partner at this year's Misco Star Awards. 
Exertis, Westcoast, Cybercrowd, Hewlett Packard Enterprise and Dell EMC were also among those recognised for their efforts in the channel and honoured at the awards ceremony hosted at the Chelsea Harbour Hotel. Other notable winners included Lexmark, Logitech, APC, iiyama and Microsoft Surface.
With over 37 brands nominated, competition was fierce across the ten partner categories. Alongside these, two leading account managers were recognised for their efforts during the past year in Partner Account Management and Distributor Account Management, with Keith Ward from Kensington and Dan Horton from Exertis winning in their respective categories.
With HP scooping the big prize, Dell EMC was named Best Server & Storage Partner, whilst Cybercrowd took the award for Best Services Partner and Hewlett Packard Enterprise got the nod as Best Solutions Partner. In the strongly contested category of Most Outstanding Distributor, the honours were shared between Exertis and Westcoast. Lexmark came out on top to win the award for Print and Scan, with iiyama landing the gong for Interactive and AV Solutions. Peripherals went to Logitech, as APC took the award for UPS and Power Surge. Finally, Microsoft's work around evolving form factors paid off as it took the award for Client Devices with its Surface product.
The awards followed the annual Misco Expo which saw hundreds of delegates attending a one-day event at Battersea Evolution in London to network with leading manufacturers and to hear from some of the IT industry's most recognised figures – such as Graham Cluley – as they addressed key concerns when it comes to cyber security, the General Data Protection Regulation (GDPR) and IT solutions for the public sector.
Comments Alan Cantwell, CEO, Misco Group: "The Misco Star Awards recognise the best of the best from within our partner ecosystem in the UK and are our way of saying thank-you to those who make a difference on an annual basis. Misco Expo is a great opportunity for our business and public sector customers to spend quality time with our partners, to help address current IT issues or concerns. Digital transformation is high on the agenda for many organisations now, so it was good to see visitors engaging with our Solutions Team in the Business Transformation Hub."
About Misco
A leading provider of IT products, solutions and services to businesses and public sector organisations, Misco has operations in the UK and Ireland and also across Europe in Italy, Spain, the Netherlands and Sweden.
With over 30 years' experience and a portfolio of 40,000 information technology products from all the leading manufacturers, Misco has an established Public Sector Sales Team with specialists in Education, Healthcare and Government sectors to help establishments choose the right IT solutions.
Misco's expert team understands that not all businesses have the necessary time and technical skills in house to deliver complex IT solutions. That's why our Solutions and Services Team has six dedicated practices focused on Collaboration, Network, Security, Audio Visual, Infrastructure and Workspace Transformation.
www.misco.co.uk