New Datacenter and Cloud awards announced for June ceremony in Monaco.
Recognising Datacenter and Cloud achievements in Europe winners of the Datacloud Awards 2015 will be announced at an evening ceremony in Monaco on the 2nd June. Organised by BroadGroup, the Information Media Technology and Professional Services company, the awards will be hosted prior to the opening of Europe's 'must-attend' Datacloud Europe conference and exhibition.
Now in their 8th year, the Judges have announced a number of exciting changes to keep pace with fast moving industry developments, as the Datacloud Awards sustain their integrity and position as the only pan-European recognition of demonstrable leadership in datacenter and cloud.
Top of the list are two new Awards – the European Award/Prix européene/Europäischer Preis for Datacenter Industry Leader and the European Cloud Award, Industry Leader.
Another innovation recognises the important role of marketing in the industry and the Awards for Marketer of the Year – one each for datacenter and cloud – will offer the very first in this category.
The Awards also bring much needed recognition to enterprise users – the infrastructure and IT delivery executives managing around 70% of all Europe's mission critical facilities and also among the most important end users for cloud.
The full list of Awards for 2015 is available to view at www.datacloudcongress.com/awards
Commenting on the new Awards structure, Gerd Simon, chairman of the Judges Panel said, "An objective of all Awards is to recognise the best. In setting the bar higher yet again, these Awards will provide new goals for the extraordinary talents across Europe operating and engaging in datacenter and cloud."
The Judges will also make a special nomination for a company or individual who has demonstrated excellence in their field over the past year.
Visit www.datacloudcongress.com/awards/nominate to make your nomination. Final closing date is 31 March 2015. Taking place against the spectacular backdrop of Monaco the Judges anticipate that the Awards in 2015 will be the most exciting and valuable ever.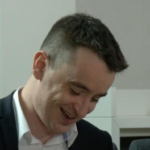 Andrew McLean is the Studio Director at Disruptive Live, a Compare the Cloud brand. He is an experienced leader in the technology industry, with a background in delivering innovative & engaging live events. Andrew has a wealth of experience in producing engaging content, from live shows and webinars to roundtables and panel discussions. He has a passion for helping businesses understand the latest trends and technologies, and how they can be applied to drive growth and innovation.