Edinburgh Festival Fringe Society's performance registration system, "Edfringeware" is implemented with the help of CWCS's Cloud Server.
CWCS Managed Hosting has announced that it is working with the Edinburgh Festival Fringe Society to deliver their Edfringeware portal. This will be hosted on its powerful and reliable Supreme Cloud infrastructure.
CWCS is one of the UK's leading providers of cloud hosting. It's superior EMC and HP powered cloud platform delivers fast, reliable performance and is extremely flexible. The Edinburgh Festival Fringe, the world's largest arts festival, needs a highly reliable and flexible hosting solution to ensure its partners can upload their shows at any time.
The Edinburgh Festival Fringe Society approached CWCS Managed Hosting for a powerful and scalable solution to host its market-leading VIA ticketing system for the Edinburgh Fringe Festival Society's Edfringeware.
CWCS Managed Hosting's Supreme Cloud is being utilised to make it easier to register a show at the Edinburgh Festival Fringe. It has improved data flows and operational processes involved with the core functions that the Fringe Society provides. Edfringeware successfully achieved this with 49,497 performances registered through the system this year.
Edfringeware is an open portal to all participants who would like to add their performance to the programme. Keeping to their core policy, the Society takes no part in vetting the festival's programme.
Chief Executive of The Edinburgh Festival Fringe Society Kath M Mainland said, "We've been hugely impressed by the professional service delivered by CWCS. Edfringeware is a massively important tool which connects us with our participants so it's vital that we make sure this service is performing at optimum levels."
The CWCS Supreme Cloud server has enabled Edinburgh Festival Fringe Society to improve processes and is also reducing the costs of its server management.
Edinburgh Festival Fringe Society has benefited from the complete scalability of the Supreme Cloud, enabling them to increase and reduce their resources on demand. Not only does it make it more efficient and cost-effective for the Society, it also makes it easier for the system to grow as the festival grows.
This historic and innovative festival has come a long way since its inaugural event in 1947. Staying true to its pioneering past, the Society leads the way in modern thinking.
Karl Mendez, Managing Director of CWCS Managed Hosting states, "At CWCS, we're proud to provide this wonderful Festival with the modern infrastructure to host its unique event registration and management system. Our Supreme Cloud offers extremely flexible, scalable and reliable hosting solution for businesses. The nature of the Supreme Cloud means that it's an extremely cost-effective, enterprise-level hosting solution."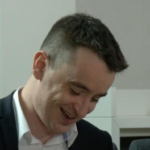 Andrew McLean is the Studio Director at Disruptive Live, a Compare the Cloud brand. He is an experienced leader in the technology industry, with a background in delivering innovative & engaging live events. Andrew has a wealth of experience in producing engaging content, from live shows and webinars to roundtables and panel discussions. He has a passion for helping businesses understand the latest trends and technologies, and how they can be applied to drive growth and innovation.