Cisco have announced that more than 30 additional companies, including Deutsche Telekom, BT, NTT DATA and Equinix, have added their support to the hybrid cloud network Intercloud.
News follows the completion of its purchase of Metacloud, which deploys and operates OpenStack-as-a-Service model, private clouds for global organisations. Cisco will invest $1 billion over the next two years linking 250 additional data centres in 50 countries. The aim is to build a worldwide network of interconnected clouds – which Cisco and its partners are rapidly developing to enable a new generation of standardised cloud applications and the proliferation of secure hybrid clouds.
"Since we announced our OpenStack-based cloud strategy six months ago, we've received tremendous industry-wide support. The strategy is gaining momentum in the open source community and providing partners with a powerful cloud platform with global reach, and Internet scale and efficiencies," said Rob Lloyd, Cisco's president of development and sales.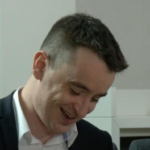 Andrew McLean is the Studio Director at Disruptive Live, a Compare the Cloud brand. He is an experienced leader in the technology industry, with a background in delivering innovative & engaging live events. Andrew has a wealth of experience in producing engaging content, from live shows and webinars to roundtables and panel discussions. He has a passion for helping businesses understand the latest trends and technologies, and how they can be applied to drive growth and innovation.