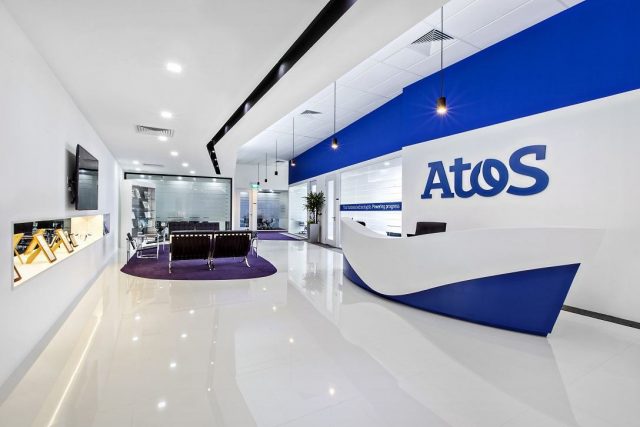 Atos, a global leader in digital services, has announced a new managed security service provider (MSSP) partnership with Intel Security. Through its technological brand Bull, Atos will leverage its dominance in Big Data analytics to provide the first ever managed offering built to deliver the McAfee "Threat Defense Lifecycle" as a cloud, on-premise or hybrid service.
Amid an exciting digital revolution known as the Second Economy, that brings with it countless innovative and connected devices, is the explosion in volume and complexity of threats targeted at both businesses and individuals. The Atos and Intel Security global partnership enables groundbreaking advancements in integration, automation and orchestration by combining McAfee technologies with the high powered computing (HPC) of Atos' bullion server.
Beyond just excellent intelligence, Atos is uniquely capable of enhancing automation and achieving orchestration of security processes enabling the first prescriptive-security service that can thwart attacks before they happen.
"Atos is pleased to debut its new Big Data & Security solution that makes it possible for customers to predict security threats before they occur", said Michel-Alain Proch, group senior executive vice president and CEO North American Operations, Atos. "Our first-of-its-kind Threat Defense Lifecycle solution allows us to deliver with velocity, secure with unified visibility and respond with intelligence — further showing our commitment to innovation and being the trusted partner our customers deserve."
Atos leverages its bullion servers' record-breaking compute power, patented elasticity and unmatched scalability to help customers achieve prescriptive security. This new bullion-based appliance is optimized for big data analytics to analyze and correlate the growing volumes of structured and unstructured data, to preemptively reinforce security controls and to neutralize cyberattacks even before they reach the organization's environment.
"With prescriptive security that learns from threats and orchestrates automated tasks to respond immediately based on current needs, we enable real-time action—proactively protecting other endpoints throughout the customer environment to contain a detected attack and even to prevent attacks from happening," said Pierre Barnabé, chief operating officer for Big Data & Security, Atos during a keynote address at Intel Security's Focus16 conference in Las Vegas. "Powered by big data capabilities, automation and orchestration, the end result for clients is uninterrupted delivery of their business."
"This kind of marriage of big data and security is groundbreaking for Intel Security," said Richard Steranka, senior vice president of global channel operations, Intel Security. "Unique capabilities and efficiencies enable Atos to deliver market-leading security at an affordable cost. As concerns about advanced attacks increase faster than availability of skilled cybersecurity resources or security operations budgets, fast-responding, affordable security services are in demand now more than ever."