London, 18 March 2014 – In an increasingly digital world the Cloud era presents a wealth of opportunity to economies, enterprises and individuals around the globe. At an executive level, Cloud is having a profound effect on the role of CIOs, whose corporate responsibilities are evolving as their companies fight to stay ahead of their competitors and maintain the pace of innovation. This issue will be addressed at this year's sixth annual Cloud World Forum, where some of the industry's most notable CIOs will headline as speakers.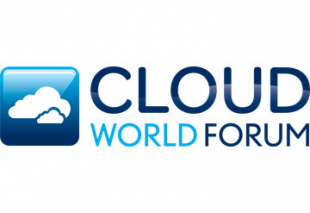 In a report by the McKinsey Global Institute, Cloud is listed as one of 12 technologies with the potential to drive massive economic transformations and disruptions in the coming years[1]. As a huge driver of potential growth, CIOs have to hone new skills and learn how best to harness the power of Cloud.
"The up-and-coming role of Chief Digital Officer (CDO) exemplifies the convergence between technology and business," said Laurent Lachal, Senior Analyst at Ovum, in a recent report[2].  "Many CxOs, irrespective of their background, be it IT (CIO), marketing (CMO), or finance (CFO), can potentially fulfill it, with CDOs increasingly regarded as "CEOs in waiting". In this context, there is a tendency to describe the role as the object of a war between CIOs and other CxOs. Similarly, when it comes to the control of IT budgets, many like to pin CIOs against other CxOs, particularly CMOs. What digital enterprises need is not CxOs battling over roles, budgets, or strategies, but CxOs with both a business and an IT background coordinating their IT investments and strategies."
As part of the conference agenda on day one, a panel discussion will take place entitled 'Redefining the role of the CIO in the era of the Cloud'. Among the issues examined by the panel, are: what the CIO role means today if many of the decisions to use Cloud/IT technologies are made by other departments, the rise of Shadow IT and its impact on Data Centre operations and the impact that is needed on contracts and security governance to contain and liberate employees and partnerships, as well as control performance, compliance risks and cyber threats.
Georgios Kipouros, Head of Production, Cloud World Series, said: "Cloud offers huge potential, but like any transformative technology it also presents its challenges too. Aside from the technological implications it's also drastically altering business operations and responsibilities at managerial level. Organisations have to move faster to keep up with the competitiveness that's enabled by the Cloud and not fall prey to more forward-thinking companies – and the role of the CIO is central to doing that. This is a hot topic in the industry and the Cloud World Forum presents the perfect platform for the industry's leaders to gather and debate the issue."
The Cloud World Forum conference and exhibition will take place on 17-18 June 2014, at the Olympia National Hall, London, UK. As EMEA's largest Cloud event it boasts the industry's most comprehensive agenda, with more than 240 speakers participating from 74 countries. The latest advances in Cloud and IT technologies will be unveiled and the show features the only agenda in the industry led by Cloud end-users including large and medium sized enterprises, public sector organisations, online players, regulators, telcos and analysts.
2014's event will explore the latest in the field of SaaS, channel, virtualisation, security, OpenStack, Big Data and much more. It will also see the launch of a dedicated theatre on Enterprise Mobility and BYOx.
Cloud World Forum 2014 has already received unprecedented industry support from the leading Cloud solution providers, including: HP, Microsoft, Intel, Salesforce, Google, IBM, Rackspace and AWS.
The event will be co-located with Big Data World Congress and Enterprise Apps World, and the event will also benefit from the introduction of a more engaging, interactive programme including innovative learning formats such as hands-on labs, live demos and brainstorming sessions throughout all theatres and co-located events.
To view the full event programme and register for Cloud World Forum, please visit www.cloudwf.com or call +44 (0)207 017 5506. Alternatively, keep up to date with the event on Twitter @CloudWSeries or using #CloudWF.
ENDS
About Cloud World Forum
Cloud World Forum is EMEA's leading Cloud event with the industry's most comprehensive agenda of all things Cloud. Over 8000 delegates come from more than 70 countries around the world to meet the industry's leading solution providers. Now celebrating its sixth year, the show gathers the pivotal payers of the Cloud revolution and features 12 theatres led by Cloud end-users. More than 300 speakers from multinationals, SMEs, public sector organisations, online players, regulators, telcos and analysts are set to take the floor in engaging, thought-provoking keynotes, hands-on labs, brainstorming sessions and live demos over two days.
About Informa Telecoms & Media
Informa Telecoms and Media (www.informatandm.com) organises more than 120 global annual events, attended by more than 70,000 executives worldwide. With a focus on quality content, Informa Telecoms and Media deliver a key audience of decision-makers from the mobile, fixed, alternative, wholesale, MVNO, broadband and satellite operator communities. Informa Telecoms and Media is also the leading provider of business intelligence and strategic services to the global telecoms and media markets. Driven by constant first-hand contact with the industry, its 90 analysts and researchers produce a range of intelligence services including news and analytical products, in depth market reports and datasets focussed on technology, strategy and content.
For media information please contact Dana Corson at [email protected], Holly Tyrrell at [email protected] or Matthew Dunkling at [email protected]. Alternatively call on +44 1636 812152.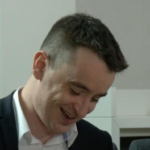 Andrew McLean is the Studio Director at Disruptive Live, a Compare the Cloud brand. He is an experienced leader in the technology industry, with a background in delivering innovative & engaging live events. Andrew has a wealth of experience in producing engaging content, from live shows and webinars to roundtables and panel discussions. He has a passion for helping businesses understand the latest trends and technologies, and how they can be applied to drive growth and innovation.