Is doing a consistently exceptional job for your clients enough to make you a stand-out professional services firm?
That might seem like an obtuse question and the answer may appear equally facetious – even unfair – because it is 'not necessarily'.
In today's highly competitive commercial environment, every client demands an exceptional service. Clearly, they can't all receive one because, by definition, for a provider, or group of providers, to be exceptional, there must be others who are not.
There may be sectors in which everyone is providing an excellent level of service but most appear to include the gilded few, who win the most lucrative contracts, attract the best reviews, and receive the greatest number of referrals.
What marks them out as 'exceptional' is not necessarily the quality of their work or the high level of their expertise. It may simply be that they are paying more attention to another element of business delivery that is attracting a growing amount of attention and importance – customer experience.
The top 20 tennis players in the world may have roughly the same level of ability. What sets apart the grand slam winners from the rest can be measured by the finest margins of advantage gained by paying attention to what are often seen as more peripheral factors, such as diet, fitness, and mental strength.
Similarly, in business, companies that pay attention to every aspect of their performance and seek to constantly improve those that others may regard as less important, are likeliest to gain their place among the gilded few.
Research by global management consultancy McKinsey suggests that, of the 900 firms it has advised in the past decade, those which implement enterprise-wide improvements in customer experience saw 15%-20% boosts in sales conversion rates, 20%-50% percent reductions in service costs, and 10%-20% improvement in customer satisfaction.
So, what is customer experience, how is it measured and, crucially, what can be done to improve it?
A customer journey describes your client's end-to-end experience, as opposed to their satisfaction with individual touch points or outputs.
A legal firm's customer journey might begin with the onboarding of a client – the initial meeting and scoping of the parameters of the project.
It might include the number of subsequent contacts – phone calls, emails and follow-up meetings – required to create and deliver a formal proposal and, ultimately, the signing of a contract or contracts.
At a very basic level, it will be influenced by non-technical but nevertheless important factors such as punctuality, the politeness of its staff, clear communications, and promptness in responding to questions and queries.
According to McKinsey, there are three basic elements to ensure good customer experience delivery.
Observation – by putting yourself in your customers' shoes you are better able to see the challenge from their point of view, helping to organise and mobilise your employees around your client's needs.
Shaping – when designing a customer journey, interactions must be reshaped into different sequences, for example digitisation of processes, reorientation of company culture, and nimble refinements in the field.
Performing – Prioritising your customer journey can be a journey in itself that takes years and requires deep engagement from everyone in the company, from corporate leaders right down to the shop floor.
A law firm might be helping a corporate client with a business sale or takeover. Getting the right price – or a better-than-expected price – for its client within the required timescale might be seen by the firm as a great commercial success. But what does the client feel about the transaction? How was their customer experience?
They may have a more negative view for any number of reasons that had by-passed the law firm. Its administrative staff may have been rude or unresponsive; the project management process might have been too clunky and inefficient, causing frustration for the client; sensitive documents may have been shared too widely for the client's liking; the company may have been asked to perform tasks it was not expecting; the final bill may have included costs not flagged up at the start of the process.
The customer service element of the project may have been satisfactory, good, or even excellent. The law firm did what was promised and what was expected of it, and the sale or takeover progressed without any significant hitches.
That doesn't necessarily mean the client felt positively about the experience and that is more likely to influence whether they will use the law firm again, recommend it to others or even to speak negatively about it in the golf course locker room or at the next chamber of commerce black tie event.
Professional services firms live or die by word-of-mouth referrals and recommendations. Business-to-business companies may not be hostage to the same level of public scrutiny faced by their business-to-customer counterparts on social media channels and review websites – but they do talk to each other.
That ability of a corporate client to refuse a request by a law firm for a testimonial to put on its website and its promotional literature can be very powerful, particularly if word gets out to others in the sector.
For any professional services firm, ensuring its clients have a good, or a great, customer experience is a requirement for all of its staff, no matter how big the company, and so its importance needs to be embedded within its culture.
Businesses whose employees believe their expertise is its greatest asset need to be re-educated so that they understand good customer experience delivery is at the heart of its strategy for differentiation, cultivating a mindset of continuous improvement at all levels.
Equally important is to ensure that everyone in the organisation communicates authentically, so that the promises made by its brand identity and messaging are those that are delivered.
Measuring and improving customer experience is best achieved by investing in hardwired technology that captures feedback on an ongoing basis from multiple channels, integrating survey results and other data into centralised dashboards and reports.
Today, it is important for firms, not only to react to client feedback, but to actively shape their decision journeys. Predictive customer insight can help to unlock powerful insights about how your clients feel about you.
Having the ability to anticipate customer experience can help you stay ahead of the pack and respond quickly and effectively to expressions of dissatisfaction when they occur.
Being a great firm is not just about doing a great job, it's also about how you work and interact with other. At the end of the day, we are all human beings and the way we experience things matters as much as what we achieve.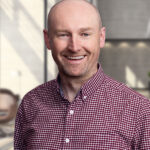 Paul Roberts is CEO of MyCustomerLens, an AI driven, always-on client listening platform for
professional services firms.