World-famous Zen Master Thich Nhat Hanh is known for saying, "there is a cloud in your tea", to remind us that the water in our teacups was once rain in a cloud, and that everything in the world is interconnected.
With the rapid rise of cloud computing, we now have a cloud in our computers, smartphones, smart TVs, and tablets—or rather, we can access a cloud from any of these devices, and the world is more interconnected than ever before. The cloud has moved from our teacups to our fingertips, yet the UK Government's G-Cloud framework has shown that many in the public sector are still hesitant to take advantage of everything the cloud has to offer. Here, I'll be exploring and debunking the key reasons for the public sector's resistance to cloud computing, "one of the fastest growing segments in the computing industry that will take over and affect many or most aspects of computing."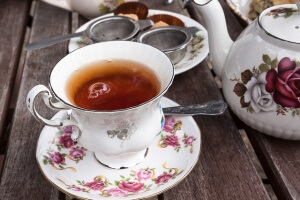 When Whitehall turned to the cloud
Over the last few years, most of us have become familiar with public cloud-based platforms like Dropbox and Google Drive, while more and more businesses are turning to third-party service providers for cloud solutions such as hosted desktop and email. It therefore came as no surprise when the UK Government launched the G-Cloud programme in 2012 to encourage local and central government bodies to adopt cloud-based IT systems that would slash IT costs and overheads, be easily scalable, and allow for more flexible working.
However, despite the many benefits of cloud solutions, the majority of local government bodies continue to use expensive, outdated IT systems. Even the government's 2013 'Cloud First' policy has made little impact beyond central government organisations.
Outdated systems still the top choice
Now, three years after the launch of the G-Cloud framework, the figures remain shaky. Although it was recently announced that public sector spending on G-Cloud services and products has climbed to a whopping £639 million, 76 per cent of the total sales were attributed to central government departments, while the wider public sector accounted for less than a quarter of the total sale value.
[easy-tweet tweet="Public sector spending on #GCloud services and products has climbed to a whopping £639 million"]
Worryingly, a June 2015 report by the Government Digital Service notes that nearly two thirds of the public sector still opts for outdated computing methods, and according to a July 2015 study conducted for cloud collaboration firm Huddle, more than half of public sector employees don't believe their organisation could benefit from cloud-based services. With individual users and private organisations increasingly turning to the cloud to meet their changing IT needs, it's hard not to wonder at the public sector's continued resistance to adopting cloud solutions.
Why so much public sector hesitation?
Lack of awareness
At its core, the public sector's issue with the cloud appears to be largely based on a lack of awareness and understanding of cloud-based services. Huddle's study confirms this, noting that 83 per cent of respondents don't actually know what to do with the cloud, and 73 per cent have never even heard of the G-Cloud framework.
85% of the public sector believes that the time and cost involved in switching to cloud-based services isn't worth it
There is also little awareness of the financial benefits of cloud computing: 85 per cent of the public sector believes that the time and cost involved in switching to cloud-based services wouldn't outweigh the advantages. The reality, however, is that adopting cloud solutions could potentially save organisations up to 50 per cent in procurement costs, according to G-Cloud director Tony Singleton. Then, of course, there are the same financial advantages that appeal to private companies: no need to invest in or upgrade expensive hardware and software; no upfront capital expenditure; easy and affordable scalability.
Security concerns
Together with this lack of awareness comes a fear of the security and privacy risks associated with the cloud. Research shows that "the shift of control from technology users to third parties servicing the cloud through outsourcing makes people nervous", and there is a natural fear of losing control of who can access sensitive data. According to Huddle's study, this fear permeates the public sector, with many civil servants viewing the cloud as "insecure" and preferring data transfer and storage options like USB drives, the post, and courier services.
However, these 'traditional' means of data transfer and storage are far less secure than cloud solutions. In recent years, the news has provided ample evidence of this, including the losses of USB drives containing confidential data by bodies ranging from the NHS to the Greater Manchester Police. Hardware can be lost, damaged, stolen or destroyed in countless ways, while these risks are drastically reduced with cloud-based data storage and transfer methods.
Of course, there's no denying the risk of hacking and 'function creep' (when data collected over time is used for an unanticipated, undesirable purpose), but these risks are far more likely with public cloud platforms than with the highly secure, heavily regulated private cloud services offered through G-Cloud. Furthermore, all G-Cloud suppliers must comply fully with the Government Security Classifications and Cloud Security Principles.
The future looks bright—and cloudy
[easy-tweet tweet="The entire public sector will eventually hop aboard the cloud " user="comparethecloud"]
Although the government's cloud initiative is still struggling, there's little doubt that the entire public sector will eventually hop aboard the cloud just as so many businesses are now doing—and it won't be because of government-led promotions or compelling speeches by politicians. The reason is quite simply that cloud solutions deliver far more benefits than traditional IT systems and computing methods. The cost benefits are immense, the flexibility undeniable, and the backup options and security are matchless when compared to outdated data transfer and storage options.
With these tangible advantages being increasingly recognised and embraced by both the public and private sectors, it's only a matter of time before we see the majority of public sector bodies harnessing the full potential of the G-Cloud programme. Until then, sit back with a cuppa, relax, and remember that there is a cloud in your tea (and in each of your WiFi-enabled devices)!