The global market value of office print supplies, including print hardware, currently stands at an incredible $146 billion. There is a huge opportunity for those in the print channel to increase revenue and it's likely they could be doing more to claim their piece of the market, but how?
Looking to the Cloud
You're probably familiar with the cloud computing trend—the potential, the hype and the reality. In fact, 8 out of 10 partners surveyed by Xerox are considering cloud solutions to enable closer customer relationships.
[easy-tweet tweet="You're probably familiar with #cloud computing—the potential, the hype and the reality" user="comparethecloud" usehashtags="no"]
Taking a cloud-based approach can revolutionise customer contact. For example, in the print industry the cloud can now be used for managing and automating supplies ordering and selling. While this might sound like a high-tech solution to a low-tech sale, think of it in terms of smartphones. Smartphones not only disrupted the cell phone business but also the photography and mobile computing industries. As it turns out, there's room to rethink the print supplies order/delivery system and apply today's emergent technology.
Simplifying Supplies Orders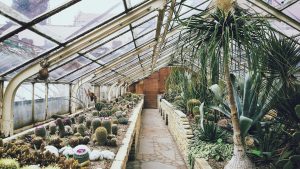 What do customers think about ordering supplies? In a word – stressful! According to a September 2014 survey by Staples, small business owners spending more time managing printer consumables are "most stressed". Matching part numbers with customer devices is a headache. According to Gap Intelligence, there are more than 60,000 different supplies part numbers with device associations in the market, ranging from laser printers to inkjet devices.
With a cloud-based approach, print supplies tracking and ordering can be highly intelligent, automated and easier for partners and their customers. By monitoring the customer's office, the system tracks supplies usage and remembers the part numbers across every brand. Software in the cloud knows when to trigger an alert, search multiple distributors for best ordering sources, place the order for all print manufacturers, and may even link to the back office ordering system.
Plus, it can directly ship the order to a customer location or the location of your choice. The customer is always taken care of and best of all, there's virtually no opportunity for a competitor to make a play.
Cloud-based software systems run 24/7
Improving Sales Efficiency
Downtime, among other things, can mean wasted time, lost revenue and heightened frustration. Cloud-based software systems run 24/7, aggregating the data from all devices, regardless of the manufacturer, at all customer locations. So there's no concern about downtime. You and your reps can access real-time customer ordering and supplies data anytime, day or night. Imagine what that kind of currency and transparency of information could do for you. Perfectly timed sales calls, insightful proposals to look-alike accounts and highly accurate forecasting let you pass on savings in time and money to your customers. By putting the process on autopilot, fewer resources are required for analysis, negotiation, ordering and delivery of supplies. Fewer touches mean fewer expenses.
Maintaining Customer Loyalty
[easy-tweet tweet="In today's business world, a decision to buy can happen before a seller is ever engaged" user="comparethecloud" hashtags="cloud"]
We all know that in today's business world, a decision to buy can happen before a seller is ever engaged. With pricing and delivery information at buyers' fingertips, differentiation of service is paramount. A modern, cloud-based approach to selling supplies offers just that. Who else has this level of intelligence and sophistication around supplies and service? As a technology provider, you should naturally be using cutting-edge technology to make life easier for your customers.
And once a customer is signed up to a cloud based supplies service (and it only takes a few minutes), there's very little reason for that customer to ever go elsewhere.