Analysts have been predicting significant uptake of cloud computing for a number of years, but businesses have been slower than expected to take advantage of its many benefits. However, attitudes are now changing, and cloud is no longer a 'hard sell' to the boardroom. Our research among in-house IT teams shows some of reasons why.
For the last four years EACS have carried out an annual 'Optimise IT' survey in which we asked IT directors and managers about their business priorities, technology priorities and the barriers to success. While cloud was always rated in the top ten technology priorities, this year it has moved up the rankings to fourth, with only security, mobility and the end user experience rated as higher technology priorities.
[easy-tweet tweet="#cloud is now the #4 technology priority" user="EACSLTD and @comparethecloud" usehashtags="no"]
Our survey also found that not only has cloud become a higher priority for organisations, it has become much less difficult for the IT department to obtain buy-in from the business. This has been backed up by our experience working with organisations across all sectors to update and improve their infrastructure. This change is due to the fact that organisations are looking at cloud in a completely different way – not simply an alternative way to provide services, but as a means to address the barriers to success.
When cloud first appeared it was seen as a potential replacement for traditional IT platforms, and the key consideration was price – did it offer a more cost efficient alternative to traditional solutions? However, our survey identified that the top three barriers to success are resources, budget and time. Organisations realise that cloud can address all of these by helping them address the lack of time and the shortage of skilled staff they need to improve efficiency and productivity.
[easy-tweet tweet="Replacing members of staff costs an average of £30,614 per employee" user="EACSLTD @comparethecloud" usehashtags="no"]
There is a huge skills shortage in the IT sector, and a report from Oxford Economics found that replacing members of staff costs an average of £30,614 per employee. Two main factors make up this cost: the cost of lost output while a replacement employee gets up to speed, and the logistical cost of recruiting and absorbing a new worker. The first cost is by far the most dominant; they found that on average workers take 28 weeks to reach optimum productivity, which has an attached cost of £25,181 per employee. Cloud can help organisations address this: for example, using cloud as a service takes care of provisioning, which frees up in-house staff time for other, more value-added activities.
We are not yet seeing many companies migrating their line of business applications and their core IT platforms into the cloud. The majority still prefer to keep these in-house or to use applications that have specifically been developed in the cloud, such as Saleforce.com. What is going into the cloud are applications such as end user email, and applications that encourage collaborative working, at a fixed price per month. In addition, we see a large adoption of offsite backup and business continuity solutions utilising the cloud.
 Applications typically stay on premise if the application vendor does not support cloud technologies
Applications typically stay on premise if the application vendor does not support cloud technologies, or the application integrates with a large number of other applications and services. These cannot be hosted effectively as their performance can be affected by network latency associated with offsite hosting.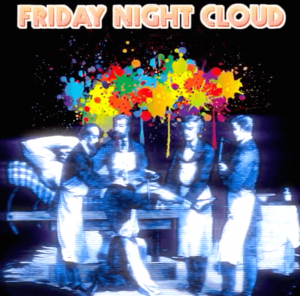 The next move will be to transfer line of business applications into the cloud, enabling users to access company databases and file stores from any device anywhere. This will become more attractive now that Microsoft has wrapped desktop applications into its cloud service as RemoteApp, as long as application latency and performance can be addressed.
Risk and compliance continue to be important considerations, but our survey found that they are no longer insurmountable barriers to the adoption of cloud. Instead, they are viewed as technical challenges which can be addressed by the IT team with appropriate choices and due diligence.
Cloud also helps organisations to address the second and third technology priorities identified by our survey: mobility and improving the end user experience. Users want better access to corporate resources and to be able to consume them from any location, including at home via their home web browser. Cloud helps to make this possible, enabling them to be productive and access their line of business applications wherever choose to work from.  It also addresses the needs of younger employees, who are familiar with cloud technology from their personal applications and expect the same level of connectivity in the workplace.
[easy-tweet tweet="Millennials are so familiar with cloud technology that they do not like the traditional desktop based way of working" via="no" usehashtags="no"]
An extension of this is that many businesses are finding that young people are so familiar with cloud technology and working across multiple platforms that they do not like the traditional desktop based way of working. As a result organisations are turning to corporate equivalents of social applications such as Yammer, while actively encouraging their staff not to email as it reduces their ability to innovate as well as human interactions.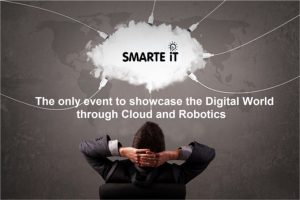 Our survey did not identify any clear trend in increased use of cloud by sector. Finance, banking and the public sector have increased compliance concerns, but these can all be addressed by an appropriate choice of solution and do not appear to be a deterrent. We recently spoke to an investment company who needed an infrastructure refresh and suggested three alternative solutions: on premise, hybrid (using the cloud for disaster recovery) or a full cloud solution. Our recommendation was to adopt a hybrid cloud solution as we believed that some of the cloud technologies required for a full migration were too new and untested to be considered.  Slightly to our surprise, they chose an all-cloud solution as they liked the availability and elasticity it provided and were keen to use the most up to date technology in their business, whilst accepting the risk of working with bleeding edge technologies.
Cloud, then is a much hyped technology which is finally becoming accepted in the boardroom as well as by the IT department. It enables businesses to address their key challenges of limited resources, budget and time, while making life easier for users by supporting mobility and improving the end user experience.