For years now the main question posed to NetSuite by European analysts has been "what about a real presence in Europe?" They were looking for a European data centre footprint. Last week Safe Harbour, the legal framework for data transfers based on an agreement in 2000 between the European Union (EU) and the US, was struck down in the European courts. In the immediate aftermath of the ruling, NetSuite announced the opening of not one, but two data centres in Europe – in Dublin and Amsterdam.
[easy-tweet tweet="The timing of NetSuite's European #datacentre announcement could not have been better or more fortuitous" user="comparethecloud" usehashtags="no"]
Napoleon once said: "I have plenty of clever generals, but just give me a lucky one." The timing of NetSuite's European data centre announcement could not have been better or more fortuitous. Now, NetSuite CEO Zach Nelson and Co-Founder and CTO Evan Goldberg didn't just pop out to the shops the day after the Safe Harbour ruling and pick up a couple of data centres. These things take a lot of strategic planning, but the better your strategy and the harder you work, the luckier you get. As American Founding Father Thomas Jefferson is said to have put it: "I'm a great believer in luck, and I find the harder I work the more I have of it."
NetSuite didn't just pop out to the shops the day after the Safe Harbour ruling and pick up a couple of data centres…
Of course all the major cloud players have seen the end of the Safe Harbour agreement coming for a while now and have taken steps (as NetSuite has) to prepare for this. Smaller companies lack the financial and legal means to get around the ruling as easily, and will be impacted more. There are still mechanisms, however, that companies can use to transfer data, including binding corporate rules and a presence in the EU to keep and store sensitive data. In the longer run though, while data sovereignty will remain an issue, the focus will move from location to tokenisation and encryption – as tokenisation allows the data to remain in its country of origin and all data is becoming encrypted.
Whether or not NetSuite is simply lucky or has been working diligently to create its own good luck, the firm has been getting a lot of things right recently:
Both data centres are powered by 100% renewable energy sources, which should appeal to firms seeking to limit their total energy consumption.
The firm also launched a new Android-based version of its mobile client interface, which now includes full Netsuite functionality, and a version for Windows mobile devices is reportedly coming soon.
There have also been big client wins with firms like Pret-a-Manger, WHSmiths and Misys (now NetSuite's largest client with 5,500 users).
At the same time NetSuite also announced a partnership naming Capgemini as the sole distributor of NetSuite in France. It isn't clear whether the firm would strike such a deal in any other market (Capgemini already accounted for a high percentage of NetSuite's business in France).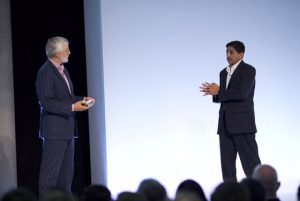 Channel partners (known as business partners or BPs) play a vital role in extending a vendor's market reach and adding peripheral functionality to extend the vendor's core offering – typically with vertical market IP into vertical niches where the BPs play. However the BPs tend to be paranoid that the major vendors will either steal their largest clients/deals, or will extend their offering to eclipse the added value that the BP provides.
[easy-tweet tweet="NetSuite needs to continue working diligently, on its core platform, and on its channel management." user="NeilCattermull" usehashtags="no"]
NetSuite doesn't have the marketing clout to capture the market on its own and it needs a thriving ecosystem to propel it forward. However, it also wants to provide more functionality for its clients by launching industry specific implementations. This risks eclipsing some of the value that current partners provide in tailoring NetSuite for industry niches.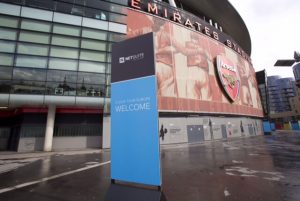 In order to maintain its run of good fortune, NetSuite needs to continue working diligently, not only on its core platform and its alliances with major players like Microsoft, but also on its channel management. It needs to assure its channel that the Capgemini deal won't be repeated in other markets, and provide its partners with a clear roadmap for the industry specific implementations to allow them to adjust their value propositions to continue extending their joint offering into as many market niches as possible.