Smart technology is ever increasingly present in the everyday lives of communities around the world. As urban areas become increasingly reliant on information technology, IoT gadgets, and wireless networks – evolving into smart cities-, sustainability becomes more and more significant. Cities like this must remain conscious of sustainable solutions to combat urban growth and CO2 emissions. Luckily with smart technology, many issues surrounding sustainability can be curbed despite energy usage and growing populations. For example, smart meters installed in houses help homeowners and tenants monitor their energy use.
Smart meters
Several UK companies already offer smart meters to help people choose wisely how and when they use energy, and with companies like OVO Energy, the findings can be accessed online and on a display screen in your home. According to UK Energy Minister, Claire Perry, smart energy could save the UK up to £40 billion from now to 2050. "Smart meters will be the cornerstone of a cleaner, flexible and efficient energy system, saving the country tens of billions of pounds", she said.
Half a million households in the South West of England alone have already had a smart meter installed. And if every household in Britain had a smart meter, the national savings would be so enormous that we could supply energy to power the homes of hundreds of thousands of people.
Smart technology can also be used to benefit communities by tracking weather conditions with IoT sensors and apps, calculating water supply – researchers at the University of Waterloo developed an AI system to identify bacteria and contaminants in the water -,  and smart technology such as smart-bins can help monitor waste disposal to improve recycling.
The Internet of Things (IoT)
IoT takes up a critical role in the construction of a smart city, as IoT items that connect to the internet and communicate with each other are key to the streamlined running of a technologically advanced city. Innovative businesses and local authorities have already started to work on projects surrounding smart cities and how they can work towards sustainability goals.
In 2015, the UN commenced the 2030 Sustainable Development Agenda. The goals of this agenda revolve around poverty, health, education, climate change, water, energy, urbanisation, environment and social justice. IoT innovations including virtual power stations, energy efficient heating, sensors to monitor health, low-cost energy usage monitors, and IoT enabled security systems, can help tackle many of these issues. Research has found that 84% of IoT deployments are tackling the UN's Sustainability Development Goals.
As IoT devices become more and more integrated into the running of communities and as the technology becomes more affordable, people are likely to reap the rewards of IoT, improving the quality and ease of their lives in addition to more sustainable living. Smart technology can assist in the smooth running of all stages of the day, from monitoring sleep, planning meals, saving money through efficient energy consumption, and travelling on public transport (with apps to show bus arrival times based on live tracking).
How realistic is the smart city?
A smart city seems like a kind of Utopia when we consider the benefits alone, but of course, the reality of a smart city and how it would function is somewhat a guessing game until it is a reality for more people and has gone beyond an experiment. Giving technology too much power could put the jobs of humans at risk and sacrifice the psychologically necessary interactions between people. Cybersecurity and privacy are also concerns that should be considered. The enormous benefits to sustainability and ease of everyday living are great reasons to embrace IoT technology, but for smart technology to take over all sectors and mitigate human responsibility may be a step too far.
Poor implementations of a smart city model could cause exclusion of people without access to the technology necessary or understanding of the technology and could result in a violation of public privacy. But with IoT devices being used to help residents manage their use of energy, monitor their health, communicate with ease, quickly obtain information, and aid environmentally conscious waste disposal communities could function very positively and sustainably.
With regulation of IoT devices, strict privacy laws, and public funded projects to provide technology and training to people from all backgrounds, a smart city could work for everyone. But as smart technology is in its infancy, whether we put our trust in the technology enough to embrace the smart city model is uncertain. On the other hand, smart technology and its ability to aid sustainability is a focus area for many companies and organisations wishing to find an efficient way to help people keep track of their carbon footprint and make small changes to their lives (e.g., taking traffic into account before driving and recycling correctly).
There are IoT sprinklers that help users monitor their use of water, sensors to monitor crops (the moisture in soil and growth of produce), and more. IoT technology can be deployed to better the environment and our management of it without the need for constant human intervention. For example, The Rainforest Connection have made sensors from old mobile phones to be attached to trees to detect illegal logging and poaching, as well as providing insight for scientists into the lives of endangered animals.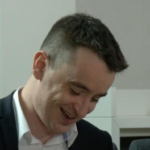 Andrew McLean is the Studio Director at Disruptive Live, a Compare the Cloud brand. He is an experienced leader in the technology industry, with a background in delivering innovative & engaging live events. Andrew has a wealth of experience in producing engaging content, from live shows and webinars to roundtables and panel discussions. He has a passion for helping businesses understand the latest trends and technologies, and how they can be applied to drive growth and innovation.