With the exponential growth of the cloud in 2022, businesses are looking to leverage this technology further in 2023. To better deploy the cloud it is important to understand how the cloud evolved in 2022 and what it is likely to bring in 2023.
The world has recuperated from the pandemic in 2022 and a number of businesses have started to return to their brick-and-mortar workspaces. However, the digital habits of employees have made it essential for organisations to operate in a hybrid setting. Amidst this growing digital landscape, businesses can not cut corners on their cybersecurity.
Organisations today are harnessing the power of digital technologies to sustain, grow and innovate. However, it brings risks such as the ever-increasing volume of personal data and assets available online – which emphasises that businesses must take active responsibility for protecting this data. Organisations that skimp on their cybersecurity are prone to face reputational and economical implications. The question remains how can businesses best secure their digital assets?
Organisations that are able to deploy cloud computing in combination with other technologies, such as additional security layers and zero trust architecture (ZTA), can better remain secure.
Cloud Computing in 2022
Cloud computing has been facilitating a range of functions across different sectors. In the past few years, the use of this technology has advanced more than ever. In 2022, with the many businesses operating in hybrid working models, cloud computing has continued to be a key driver of remote working facilitation. Cloud offerings such as Virtual-Desktop-Infrastructure (VDI) and Desktop-as-a-Service (DaaS) have allowed businesses to run their functions seamlessly. Moreover, the use of cloud isn't limited to the facilitation of remote work but has advanced way beyond.
Today, cloud computing is complementing other emerging technologies such as artificial intelligence (AI) and machine learning (ML) and helping businesses implement and scale their automation services. What's more, cloud also enables organisations to meet storage requirements of data-driven technologies such as AI and ML in a cost-effective way.
Throughout 2022, many industries either started or advanced their usage of cloud. For example, cloud computing today is helping retailers store relevant consumer data and analyse it with the help of AI and ML to deliver personalised experiences. On the other hand, automotive manufacturers have been taking advantage of cloud storage in their smart factories and automated vehicle inspection systems. The technology has grown across many other sectors and will continue to widen its popularity in the future.
A Lookback at Cybersecurity Lessons
There's no denying that businesses have benefited from digitalisation, but it is significant to identify the fact that many organisations have faced serious cybersecurity challenges too. 39% of the UK businesses identified a cyber attack in 2021-22, and it is evident that with growing digitalisation, the need for cybersecurity has grown exponentially.
From a cybersecurity perspective, humans are the weakest link and the prime target for hackers. Cyber criminals have been leveraging different tactics to mislead employees into clicking on a malware link to penetrate their systems. For instance, leveraging the increase in cost of living, hackers targeted individuals with fake emails promising energy rebates. On the other hand, the industry has also experienced malicious insider threats where employees went corrupt with their own malicious intent – the question is how can organisations protect themselves?
Appropriate employee training and awareness sessions about cybersecurity must be an integral part of every organisation's strategy. This not only provides employees with the basic knowledge about cybersecurity but also keeps them informed about the latest trends and threats which can help them deal with any potential attack.
Furthermore, businesses can implement ZTA to treat every login with zero trust. Through this technology, each access is authenticated and monitored throughout the online session. At the identification of any malicious activity, the user access is revoked and relevant authority can be alerted. In addition, ZTA allows businesses to grant specific access levels to employees depending upon their roles and responsibilities in the company. This can significantly help businesses minimise the risk of insider attacks.
Predictions for 2023: What To Expect
Cloud and WFH
As businesses continue to embrace digital technologies, the role of cloud is likely to become more important. One of the driving factors for the growth of cloud is remote and hybrid working. Certain cloud offerings such as VDI and DaaS will continue to be the key technologies in facilitating WFH efficiently. However, 2023 will experience further advancement in the growth of cloud.
Cloud in Industry 4.0
With exponential growth of smart factories, smart cities, and the Internet of Things (IoT) – cloud computing will continue to play its role in this era of Industry 4.0. Moreover, with an ongoing economic uncertainty, many businesses are likely to reduce their expenses in the upcoming quarters of 2023. Cloud computing serves as a cost-effective option for businesses as it allows them to pay only for the resources used and eliminates the need to run their own data centres which can be expensive. In fact, with cloud computing businesses can scale up their growth with reduced downtime and increased efficiency. This makes cloud computing a 'must have' choice in 2023.
Cloud for Security
Cyberattacks continue to pose a significant threat to businesses that have already started to leverage the cloud to secure their data. With a range of advancements such as – multi-cloud and hybrid cloud – the technology is playing a key role in helping organisations maintain data privacy. Cloud security is likely to advance more than ever before in upcoming years – especially with the growth in the use of AI and ML, cloud computing will continue to help these technologies facilitate their functions allowing them access to the data they need in a secure way.
Businesses are continuously reassessing their resources and options to fill their tech stack. In this competitive digital landscape, the innovative use of technology will be something that would generate a competitive advantage for organisations. All things considered, the future of cloud computing seems full of possibilities and is set to unveil new advancements and innovations in 2023. Businesses that continue to upgrade their solutions amidst this technological advancement will remain ahead of their competitors.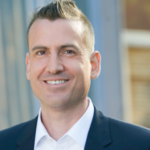 Dominik Birgelen is the co-founder and CEO of oneclick AG, a workspace provisioning and streaming platform.