Choosing the right kind of hosting package for a business website is fast becoming one of the most important factors in the longevity of any online brand. A reliable hosting solution that can offer virtually continuous uptime and connectivity to your goods and services for your customers will help to generate a steady revenue stream.
Given the plethora of websites that promote the best cloud hosting and shared hosting solutions, it can be truly overwhelming deciding between the right type of hosting. Some platforms deliberately confuse users by using acronyms that the layman simply wouldn't understand, just so that they choose a bigger hosting package than they need.
The two most popular types of hosting solutions available today are cloud hosting and shared web hosting. They are very different types of hosting packages, each with their own pros and cons, so we've put this article together to help demystify the cloud hosting and shared hosting landscape:
The benefits and disadvantages of cloud hosting
Pros
Extensive storage space
Cloud hosting packages tend to be able to offer far more storage space than shared hosts. That's because cloud host users don't have to share the same server and can often host multiple websites through the same cloud hosting solution.
Highly scalable for fast-growing businesses
While shared hosting packages penalise websites for going above their bandwidth limits, cloud hosting packages can be quickly scaled up or down, depending on the amount of disk space, processing power or bandwidth a website needs to grow and improve.
Quicker page load times for improved search visibility
Thanks to integrated caching, cloud hosts generally ensure faster page load speed times, which are increasingly used by major search engines like Google as a ranking factor for search engine optimisation (SEO) purposes.
Easy to restore lost data
In terms of data backup, cloud hosts make it incredibly easy to retrieve lost files as the data is stored in a different location/data centre to the business.
Cons
Often restricted to single vendors
Some cloud hosts will limit you to using only one vendor, making it hard or even impossible to migrate your website from one cloud platform to another.
Generally more expensive than shared hosting plans
Cloud hosting often costs more than shared hosting because of the freedom and flexibility afforded to website owners.
The benefits and disadvantages of shared web hosting
Pros
Easy to deploy and manage
Ideal for those with minimal technical knowledge, shared hosting can be deployed within a matter of minutes and is easy to manage via a web hosting management dashboard such as cPanel, allowing for one-click installations of software.
Your shared hosting provider will assume all technical responsibilities
All shared hosts are responsible for the maintenance and upkeep of their servers, so you don't require any technical knowledge.
Cheaper than most cloud hosting plans
As resources are shared across multiple users on a single server, shared hosting plans are cheaper than cloud hosting solutions.
Cons
Capped speeds can make shared hosting cumbersome
The more active users on a shared server, the slower the page speed load times of your website.
Server downtime is more frequent with shared hosts
Shared servers also tend to be more susceptible to becoming overloaded with user traffic, leading to unwanted downtime and costly server crashes.
No control over the features available via your host platform
What you pay for is what you get. Shared hosting plans have a set number of services and software available and you don't have a say in being able to get more software onto your server.
As with most things in life, you get what you pay for when it comes to hosting. Cloud hosting might cost you a little more, but it offers improved security and performance. Meanwhile, those with basic website needs can look to shared hosting for a value solution.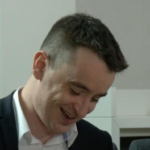 Andrew McLean is the Studio Director at Disruptive Live, a Compare the Cloud brand. He is an experienced leader in the technology industry, with a background in delivering innovative & engaging live events. Andrew has a wealth of experience in producing engaging content, from live shows and webinars to roundtables and panel discussions. He has a passion for helping businesses understand the latest trends and technologies, and how they can be applied to drive growth and innovation.